What Italians eat for Christmas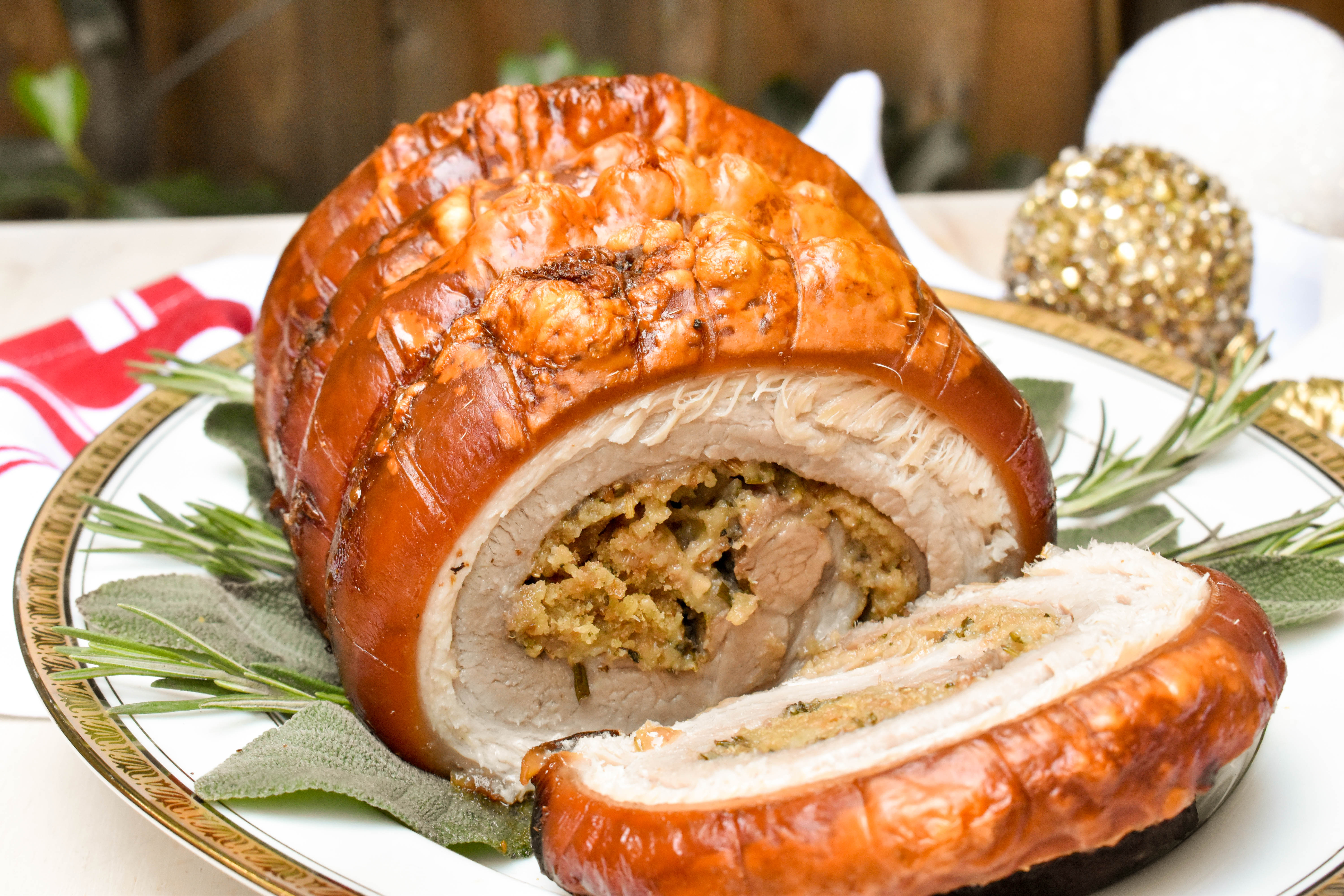 Do you want to know what Italians eat for Christmas?
Italians love their food and Christmas is no exception. From antipasti and pasta, main meals to dessert, food and festive traditions unite Italians all over Italy on Christmas day. Read our blog and discover what Italians eat for Christmas and how to bring a piece of beautiful Italy to your Christmas table this year.
The Christmas season officially starts on 8th December in Italy, the day of the Immaculate Conception. This is the day that many Italian families decorate the family Christmas tree and their homes. In Italy, the Christmas period is welcomed with street decorations, lights, huge Christmas trees and presepi (Nativity scenes). You will also find delicious street food vendors everywhere, day and night, offering all sorts of foods – savoury and sweet including freshly roasted chestnuts, Torrone (Italian nougat) and candied almonds. I can almost smell Christmas in the air!
What Italians eat for Christmas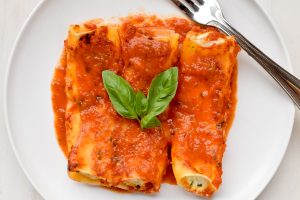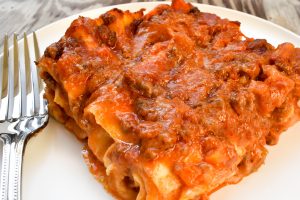 There are rules regarding what to eat over the main Christmas days. On Christmas eve, Italians prepare a fish-based dinner which is considered to be lighter, especially in Abruzzo, Lazio, Marche and Campania. Italian Christmas lunch will usually include antipasti, a pasta dish, a roast, various sides/salads and an Italian dessert. The foods that these courses consist of vary and are influenced by the region of Italy you live in (or were raised). Having said that, there are common ingredients on the Italian Christmas table such as lasagne, pasta (including in broth), pasta bake, seasonal vegetables prepared in a variety of ways, chestnuts and dried fruits. Popular dishes include: Ricotta and basil cannelloni, Meat-stuffed tortellini or agnolotti in broth, Traditional meat lasagne, Sage and ricotta lasagne and Pasta al forno (pasta bake).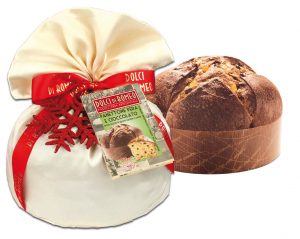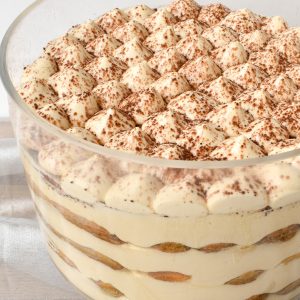 There are also two items you are guaranteed to find in an Italian's house at Christmas, no matter where they live around the world: panettone and/or pandoro. Italians eat it for breakfast, bring it as a gift, receive many as a gift, open and share it at the end of a meal or with afternoon tea and coffee. It is not easy to pick the perfect panettone or Pandoro to bring to the table. No matter where you live, I am guessing the brands of the traditional dessert are endless which make it increasingly difficult to choose. So, which one do you choose, Pandoro or Panettone? I say buy and open both – one of my favourite brands this year is Dolci di Romeo, an Italian artisan panettone made close to Verona. Italians love to make the most famous and loved Italian dessert Tiramisù for Christmas day. Tiramisù in Italian means 'pick me up'. It is a no-bake, crowd pleasing dessert made with creamy mascarpone and coffee-dipped biscuits and dusted with rich cocoa powder – you must try our recipe for The world's best Tiramisù.
The Northern Italian Table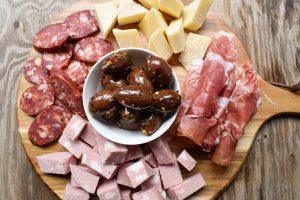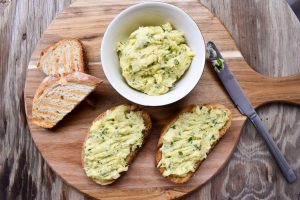 In Northern Italy the weather is cold around Christmas time, snowing even and therefore you will find richer and warming dishes at the Christmas table. In Piemonte, it is not Christmas without meat stuffed agnolotti in broth, with or without white truffle from Alba – hey it's Christmas. The most popular appetizers of northern Italy are made from cured meats and cheeses such as our Antipasto 'di carne' (of meat). Baccalà mantecato alla veneziana (creamed salted cod) and Natalini in capon broth are also common choices. If you are unable to find capon in a specialised poultry shop, chicken is a great alternative. In Valle d'Aosta, it is tradition to have Valpellinentze, a soup made with cabbage, slices of stale bread, fontina cheese, broth, cinnamon and nutmeg.
Another popular dish is Carbonata (Beef in Red Wine). In Friuli Venezia Giulia, potato gnocchi are the tradition, served with montasio (a local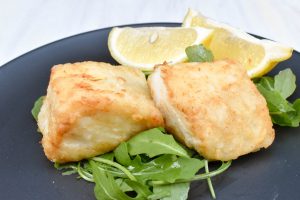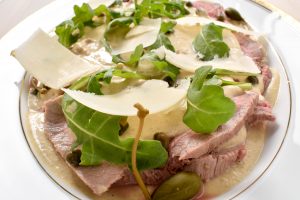 mountain cheese) and leek sauce. In Veneto, rice is the star so you cannot go past the classic 'risi e bisi' (rice with peas). In Modena, dishes made from preserved (canned) fish are poplar such as Spaghetti pasta with tuna. Dishes made using salted cod are also popular, both stewed and fried such as Baccalà fritto (fried salted cod). Other popular dishes include Ravioli filled with pumpkin and sage, Vitello tonnato, Insalata russa (Italian-style Russian salad), stuffed capon and Beef brisket al barolo (braised in red wine). In Lombardia, a traditional Christmas dish is cotechino with lentils. Cotechino is an Italian large pork sausage requiring slow cooking for hours.
For dessert, Spiced red wine poached pears are popular in Valle d'Aosta and in Valtellina, the panettone Valtellinese enriched with dried fruits, usually nuts, figs and chestnuts is a popular choice. Last but not least, who can forget Panettone which was born in Milano and Pandoro born to Verona. Both Panettone and Pandoro are an Italian type of sweet bread loaf.
Central Italian Table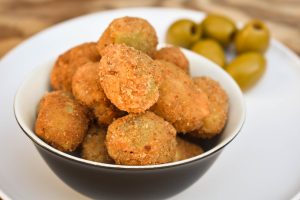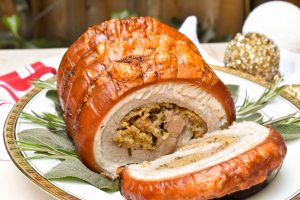 In Emilia-Romagna region, the prized Prosciutto di Parma and Culatello (similar to prosciutto but is made from the filet or loin of the hind leg) is a popular appetizer with bread as are Olive all' ascolana (meat stuffed olives).
Handmade pasta is popular (particularly tagliatelle, lasagne and vincisgrassi). In Lazio, cappelletti in broth is a winner. Other traditional dishes include tortellini in broth (with meat filling), cotechino and roasted capon. Cotechino is also traditionally served with lentils on New Year's Eve. In Abruzzo it is traditional to serve a seven course meal including soups, capitone (large eel), roast lamb and Ferratelle. It is common to start the meal with tortellini or cappelletti in broth (particularly chicken or capon broth).
In Emilia-Romagna, Traditional meat lasagne is a must. Tuscany is always known for its great food and wine and Christmas is no different. In Tuscany, Crostini with chicken liver pate and Cappelletti in brodo (broth) are a classic antipasto and first course. Christmas in Le Marche includes passatelli, cappelletti in capon broth and the classic vincisgrassi. Umbria is closely influenced by neighboring Tuscany and Emilia-Romagna where it is also traditional to have cappelletti in broth – but hey it is Umbria, so locals can top with black truffle for an extra special treat. In Lazio, it is not Christmas without porchetta – try our recipe for Italian stuffed Christmas Porchetta today!
Dried fruit are a must in Central Italy. A particularly popular dessert using dried fruit is Panforte, a typical dessert of Siena, made with almonds and candied fruit is enjoyed especially during the Christmas period. Torrone (Italian nougat) is also available for all tastes: soft and hard, with white or dark chocolate.
Southern Italian Table (and Sardenia)
In the south, the weather is much milder. For this reason, there are not many soups on the table at Christmas with the exception of la minestra maritata (meaning the married soup) in Napoli. In Calabria, nduja (a spicy, spreadable pork salami) will always find a place on the table. Common 'primi' (first courses) at Christmas or other times of the year include Spaghetti pasta 'alle vongole' (with clams) in Campania and Orecchiette pasta with 'cime di rapa' (broccoli rabe) and pancetta in the heel of the boot, Puglia. In Napoli, Puglia and other regions of Italy salted cod is popular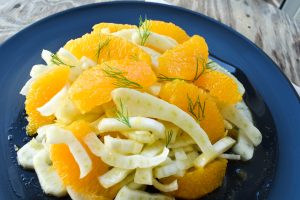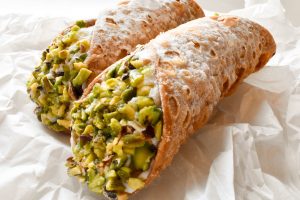 stewed, made into fritters and fried. Spaghetti with anchovy sauce is another popular option. When it comes to salads, you cannot go past Insalata (salad) of orange and fennel in Sicily.
For dessert, Zeppole di Natale are common in Campania. Torroncini and Pignuccata Siciliana are popular in Sicilia during Christmas. Pignuccata is a dessert made with fried balls of sweet dough the size of marbles which are coated in honey and other sweet ingredients and usually formed into a ring shape. It is also known as Stuffoli in Napoli and is a typical dessert of the Christmas period. Pasta al forno (pasta bake), Sfingi Siciliani (Sicilian style doughnuts), Cannoli alla Siciliana (Sicilian-style cannoli) and Torrone, an Italian nougat made with honey, egg whites, sugar and nuts are popular during the Christmas period and who could forget the queen of Sicily: Cassata. Our recipe for Sicilian Cassata is coming soon.
In Sardenia, it is not Christmas without Maialetta al forno (spit roast pig).
These are some of the dishes that represent the Italian tradition of Christmas at the table. Have I missed any traditional Italian dishes?
What dish best represents Christmas at your table? Please write a review and let us know!
Happy cooking and Buon Natale a tutti!
What Italians eat for Christmas authored by Vanessa Bottaro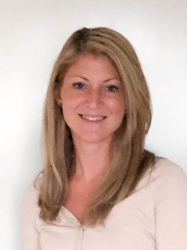 The only thing better than being in beautiful Italy is cooking and writing about Italian food!

I live in Melbourne, Australia with my husband Simone and two children. They are my first love! Italian Spoon brings my second love for cooking Italian food and blogging to life and I am loving it!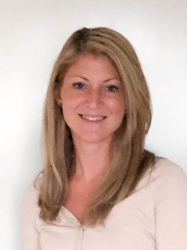 Latest posts by Vanessa Bottaro (see all)