10 Show-Stopping Roast Ideas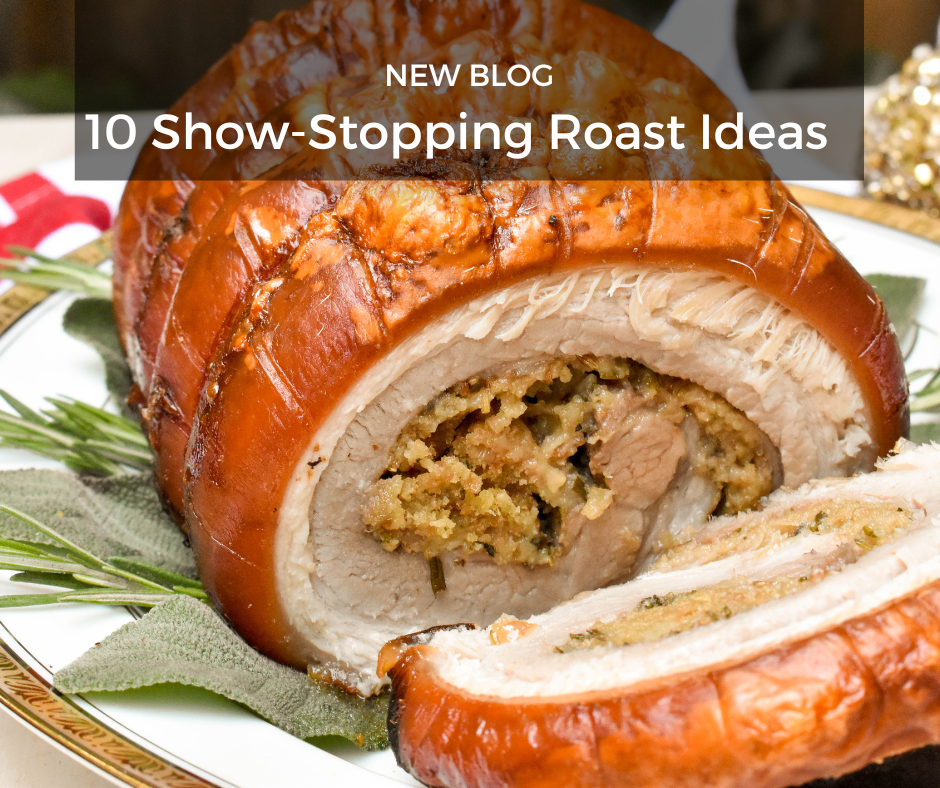 Are you looking for roast ideas for Thanksgiving or Christmas? Delicious roasts using boneless turkey, succulent pork, juicy beef or tasty chicken – the choices can be overwhelming. Read our blog and discover 10 Show-stopping Italian Roast Ideas and Perfect Sides to bring a piece of Italy to your table. We have chosen only the best recipes, they are even suitable for larger gatherings of 10 or more people.
10 Show-stopping Roast Ideas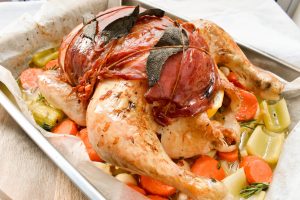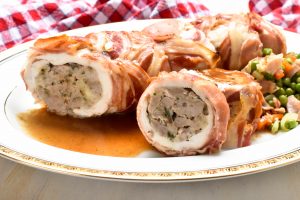 1.Roast chicken wrapped in sage and prosciutto
2.Rolled chicken with pork sausage and sage stuffing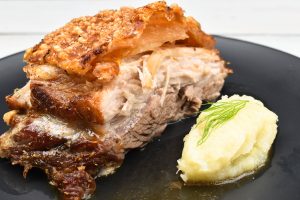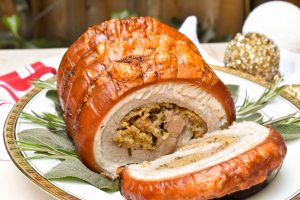 3.Slow roasted crispy pork belly
4.Porchetta pork roast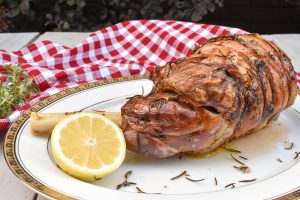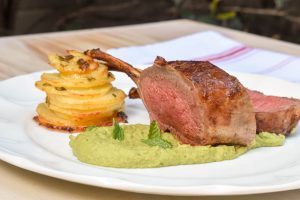 5.Slow cooked roasted lamb leg
6.Roasted Lamb rack with minty pea puree and stacked potatoes (exclusive to the Italian Entertaining cookbook)
Buy from Amazon (Australia)
Buy from Amazon (US and Europe)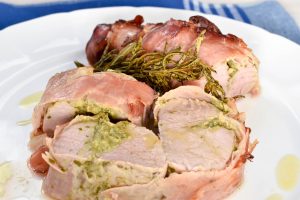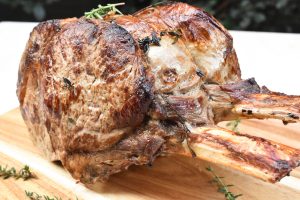 7.Pancetta wrapped roast pork fillet with salsa verde stuffing
8.Oven roasted beef rib eye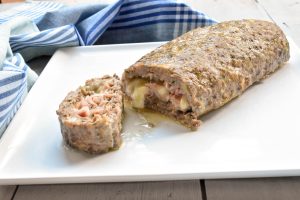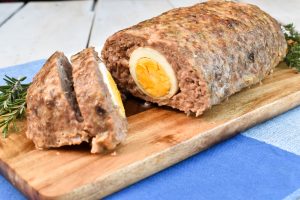 9.Polpettone ripieno (stuffed meatloaf)
10.Polpettone d'agnello (lamb meatloaf)
The perfect sides
The importance of side dishes is often underestimated. Side accompaniments to your roast do not need to be complicated and can take your roast to another level. Our favourite sides that will enrich your roast include:
1.Italian roasted potatoes
2.Peas with onion, carrot and pancetta
3.Caponata
4.Creamy mashed potato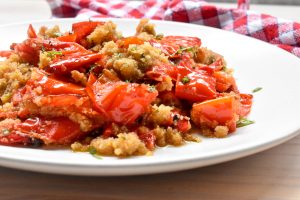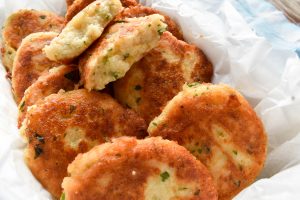 5.Oven baked capsicum with aromatic minty breadcrumbs
6.Sicilian potato balls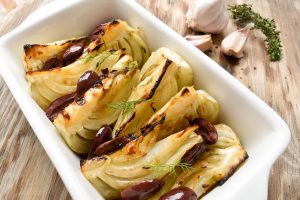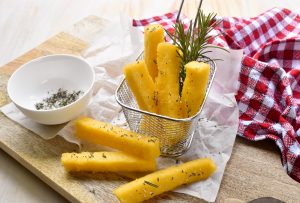 7.Braised fennel with olives
8.Polenta chips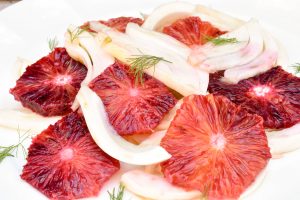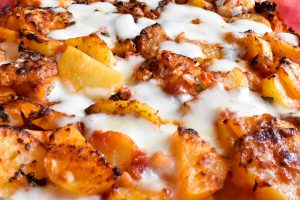 9.Fennel and blood orange salad
10.Nonna's potato bake
I just know that your friends and family will love theses Italian roasts and sides!
Happy cooking!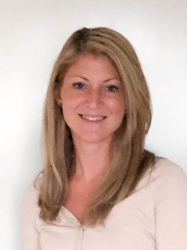 In my eyes, Italian cuisine is love on a plate.

Vanessa is Creative Director of the Italian Spoon website and Author of The Italian entertaining cookbook, a collection of home-style Italian recipes and tips for entertaining in true Italian-style. In addition to cooking and taking photographs, Vanessa writes the recipes and blogs to bring the love of Italian cooking to life! The collection of recipes and blogs on the website have been inspired by travels to Italy and desire to share what she has learnt from the great 'Mamma's and 'Nonna's in her life!

Vanessa is an entrepreneur and wife to husband Simone and the mother of two beautiful kids Dante and Mia. Even so she was born and lives in Melbourne Australia, Vanessa has a deep connection to Italy. Perhaps it is the food, or maybe it is because it is the place where Vanessa met the love of her life, Simone to whom she has been happily married for so many years.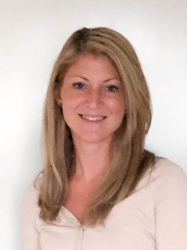 Latest posts by Vanessa Bottaro (see all)