Hello and welcome to our Italian Spoon family. We are Simone and Vanessa Bottaro, a Melbourne (Australia) based husband and wife team.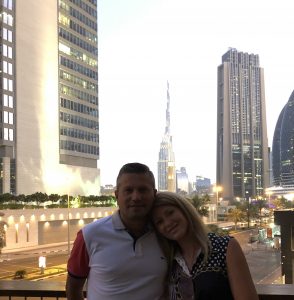 The idea to develop the Italian Spoon website came about in December 2016. At this stage, it was a dream of ours to be able to share our recipes and discoveries from our trips to Italy.
From May 2017, we got to work and started cooking and taking photographs of our delicious Italian recipes. The 12 months leading up to the launch of the website have been very busy to say the least. Between looking after our 2 beautiful children and creating the content for the website, we have gone through many exciting challenges and learning opportunities to finally deliver a wonderful product for everyone to enjoy. On the 28 June 2018, our www.Italianspoon.com.au website was launched. We know that Italian Spoon is the soon 'go to' website for people to get Italian recipes, inspiration and ideas to cook great Italian meals. Our recipes are truly authentic and tell a story about the food from all regions of Italy.
We are so blessed to have a wonderful family and the opportunity to do what we love most – cook and eat Italian food. The best part in developing the Italian Spoon website has been the cooking and tasting of our recipes. All recipes have been cooked and tested in our family home or of relatives. No Italian food has (or ever will be) discarded in the process of taking photographs for our website – eating the food has been by far, the best part of the development process. You will find the traditional Italian classics and our own modern twist on Italian favourites that we know you'll love.
Today we make trips to Italy whenever we can to share what we like, what we cook, and get inspiration for new Italian recipes for the website.
You can also share our recipes with friends, plan your weekly meals, enjoy additional functionality as an Italian Spoon member, follow our Italian Spoon food and travel blog and connect with us on social media channels Facebook, Pinterest, Instagram and YouTube.
Discover over 290 Italian recipes online at www.italianspoon.com.au and please let us know if you have any tips or new recipes you would like us to include. We look forward to hearing from you. Buon Appetito!