Our Story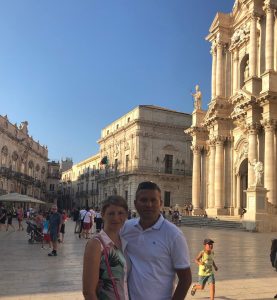 It all started with our commitment to cook amazing Italian dishes that bring our family together. In June 2018, the Italian Spoon website was born to share our love of cooking (and eating) Italian food with the world. Through engagement with our website users, we have come to realise that food is a powerful thing with the ability to bring back and create the most wonderful memories in life. All of our recipes have been cooked and tested in our family home or of relatives. No Italian food has (or ever will be) discarded in the process of cooking for our website.
Our Mission
Italian Spoon promotes the tradition of simplistic home cooking of 'real food' using local and quality ingredients. Our recipes tell a story about the food from different regions of Italy and motivate visitors to recreate it. I hope to inspire many more people to instil the tradition of old-world Italian home cooking traditions into our everyday modern lives. Our business model focuses on 3 things – Quality, innovation and growth.
Our People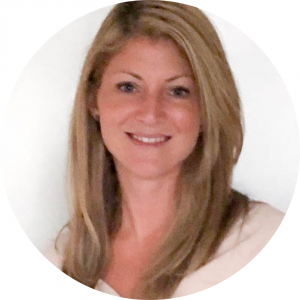 Vanessa Bottaro
Founder, Creative Director and Author
In my eyes, Italian cuisine is love on a plate.
As the Creative Director, Vanessa determines the creative vision for the Italian Spoon webiste. In addition to cooking and taking photographs, Vanessa writes the recipes and blogs to bring the love of Italian cooking to life! The collection of recipes and blogs on the website have been inspired by travels to Italy and desire to share what she has learnt from the great 'Mamma's and 'Nonna's in her life!
Vanessa is an entrepreneur and wife to husband Simone and the mother of two beautiful kids Dante and Mia. Even so she was born and lives in Melbourne Australia, Vanessa has a deep connection to Italy. Perhaps it is the food, or maybe it is because it is the place where Vanessa met the love of her life, Simone to whom she has been happily married for so many years.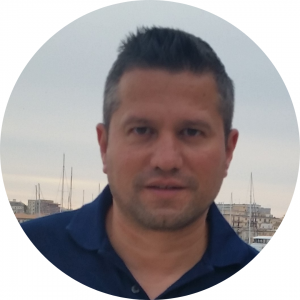 Simone Bottaro
Founder and Managing Director
As the Managing Director, Simone oversees the Italian Spoon business operations and budgets. Simone's focus is the delivery of business strategies and management of social media channels to achieve goals and objectives. Simone handles comments and communication with users and develops relationships with brands to promote Italian Spoon. In addition to managing Italian Spoon, Simone is an investor and passionate about luxury travel. He oversees the financial operations of the holding company Bottaro Group.
Simone is an entrepreneur with over 20 years' experience in roles across the financial services, hospitality and retail industry. Simone learned the foundations of Italian cuisine from his mamma in Sicily, Italy where Simone was born and raised. At 22 years of age, Simone moved to Australia after meeting the love of his life Vanessa in Sicily. Simone is the proud husband of Vanessa and father of two gorgeous kids.
Success Principles
Here are the ingredients behind our success!
Website
Social Media
Books (a request from our website visitors and currently in development)
Discover more than 350 Italian recipes on the Italian Spoon website. You can also share our recipes with friends, plan your weekly meals, enjoy additional functionality as an Italian Spoon member, follow our Italian Spoon food and travel blog and connect with us on social media channels Facebook, Pinterest, Instagram and YouTube. All of the content on this blog has been written by Vanessa Bottaro. Sorry, however we don't accept guest posts at this time. Please write to us (admin@italianspoon.com.au) and let us know if you have any tips or new recipes you would like us to include.
Vanessa and Simone Bottaro