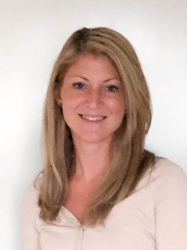 In my eyes, Italian cuisine is love on a plate.

Vanessa is Creative Director of the Italian Spoon website and Author of The Italian entertaining cookbook, a collection of home-style Italian recipes and tips for entertaining in true Italian-style. In addition to cooking and taking photographs, Vanessa writes the recipes and blogs to bring the love of Italian cooking to life! The collection of recipes and blogs on the website have been inspired by travels to Italy and desire to share what she has learnt from the great 'Mamma's and 'Nonna's in her life!

Vanessa is an entrepreneur and wife to husband Simone and the mother of two beautiful kids Dante and Mia. Even so she was born and lives in Melbourne Australia, Vanessa has a deep connection to Italy. Perhaps it is the food, or maybe it is because it is the place where Vanessa met the love of her life, Simone to whom she has been happily married for so many years.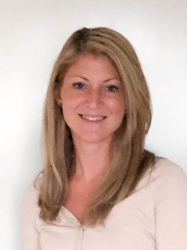 Latest posts by Vanessa Bottaro (see all)
Italian Meat Recipes: Osso Bucco, Sausages, Meatball Recipes & More
Italian Spoon provides food-lovers with options for hundreds of traditional and new Italian mean recipes. With the click of a button, you can discover countless meat recipes that celebrate Italian's delicious culinary culture and are easy to recreate in your own kitchen. From the ultimate osso bucco slow cooker recipe to impress guests at your next event through to the best meatball recipe to incorporate into your weekly dinners, our carefully selected recipes have something for everyone.
Explore our Italian meatball recipes, Italian sausage recipes, osso bucco recipes and much more today. Our love for Italian cuisine is reflected in our impressive and simple recipes, with no compromise to their charming taste.
So Many Recipes, So Many Options!
Italian Spoon is the best place to find a range of incredible meat dishes to experiment with. Whether you're looking for an osso bucco pressure cooker recipe or a traditional meat sauce to pair with homemade pasta, you'll find it here. Offering a comprehensive and exciting range of meat dishes, we make it easy to discover the finest options for Italian meatball sauce recipes, osso bucco recipes, sausage recipes and much more.
With dedication to be the ideal kitchen resource, we also offer our users a useful meal planning tool. Once you've found the perfect Italian recipe, we make it easy to store it for later use. And when you decide to try out a new Italian dish, we'll generate a handy shopping list for you. Enjoying Italian food has never been so easy!
Eat Better with Italian Spoon
At Italian Spoon, we prioritise sharing our love for all things Italian through our recipes and online network for culinary goodness. Explore our growing list of Italian meat recipes and find your next favourite dish today!