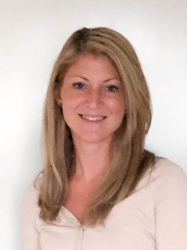 In my eyes, Italian cuisine is love on a plate.

Vanessa is Creative Director of the Italian Spoon website and Author of The Italian entertaining cookbook, a collection of home-style Italian recipes and tips for entertaining in true Italian-style. In addition to cooking and taking photographs, Vanessa writes the recipes and blogs to bring the love of Italian cooking to life! The collection of recipes and blogs on the website have been inspired by travels to Italy and desire to share what she has learnt from the great 'Mamma's and 'Nonna's in her life!

Vanessa is an entrepreneur and wife to husband Simone and the mother of two beautiful kids Dante and Mia. Even so she was born and lives in Melbourne Australia, Vanessa has a deep connection to Italy. Perhaps it is the food, or maybe it is because it is the place where Vanessa met the love of her life, Simone to whom she has been happily married for so many years.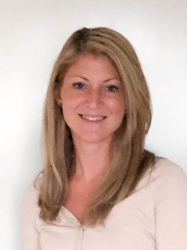 Latest posts by Vanessa Bottaro (see all)
Italian Dessert Recipes & Other Sweet Ideas
At Italian Spoon, we love all things Italian cuisine – and you can too thanks to our growing range of mouth-watering recipes and ideas to try. Whether you're looking for the ultimate tiramisu recipe for a dinner party or a delicious meat sauce to pair with homemade ravioli, it's all here. We're proud to offer hundreds of traditional and new Italian recipes, providing quick and easy ideas for everything from main meals to desserts.
If you're looking for a range of Italian desserts and sweet dishes, our selection is sure to impress. Whether you're searching for your next favourite tiramisu recipe or you need a trusty panna cotta recipe, you're sure to fall in love with our impressive Italian dessert recipes.
Explore Our Desserts
Our Italian dessert recipes have been carefully selected to ensure each one is as delicious as the next. Dedicated to celebrating Italian food, our recipes reflect the charming and authentic taste of Italian cuisine. Our simple step-by-step recipes mean you can whip up a tiramisu or panna cotta recipe quickly, with promise that it's going to taste delicious. We also offer a handy meal planner tool that allows you to store away recipes to view later, plus you can generate a shopping list so you know exactly what you need next time you go shopping for products.
Whether you're trying to find the perfect dessert dish to entertain with, you want to expand your cooking knowledge, or you're simply looking for a particular Italian dessert to make, Italian Spoon is for you. Explore our growing list of recipes today to experience the ultimate in authentic Italian dessert recipes!