Tips to cooking the perfect pasta (just like nonna)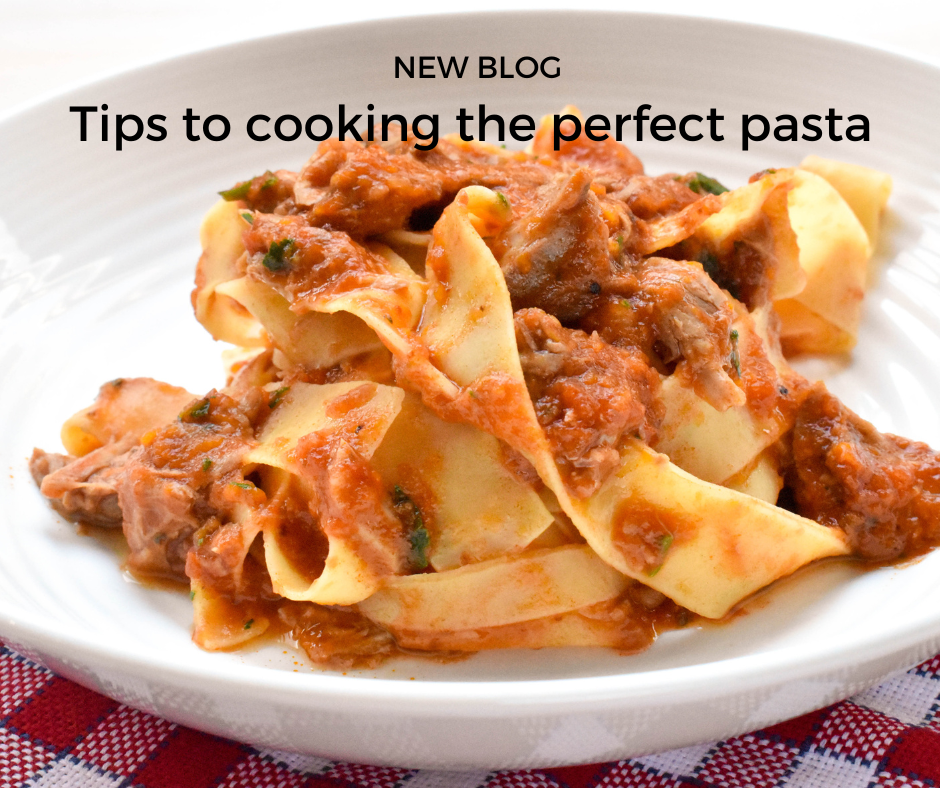 From the Roman Spaghetti Carbonara, Bologna-style Tagliatelle with ragù to Linguini pasta with pesto sauce from Genova, every region of Italy has its pasta specialties. On Tuesday 25 October 2022 we celebrate World Pasta Day! It has never been a better time to celebrate your passion for cooking pasta than the days leading up to World Pasta Day! Read this blog and discover tips to making perfect pasta (just like nonna).

Tips to cooking the perfect pasta
Can you believe that there are over 300 different 'formati di pasta' (pasta shapes)? No me either. Have you ever put much thought into which saucepan you should use to cook pasta, how much water to boil or how much/when to add salt to pasta? Also, if you read through all of our pasta recipes, you'll see one thing in common. In absolutely all pasta recipes we advise to cook pasta 'al dente'. What does cooking pasta perfectly 'al dente' mean and why is it even important? All of these questions really count and are covered in this blog. We'll also answer the important question of which pasta shapes go with what sauce.
Tip#1: Saucepan to use and salting the water
Place a saucepan on high heat and bring to the boil. You need to use a saucepan with an abundant amount of water so that the pasta is fully submerged and has space to cook in. If you are like me and love the structure of knowing exactly how much water and salt is required, here it is. There is a 10:100:1000 rule which says to: use 10 grams of salt per 100 grams of pasta in 1000ml (1 litre) of water. While this is a good guide, you may need more or less water depending on the pasta shape. For example, you may use more for spaghetti or other long pasta shapes while other pasta shapes may not require quite this much.
You wouldn't think however salting the pasta cooking water correctly is one of the secrets to make amazing pasta. Once water has reached boiling point, it is time to add the salt – coarse rock salt is best. Always add good quality sea salt for cooking pasta. After adding salt, the water must reach the boil once again before dropping the pasta into the water. The salt will be absorbed by the pasta as it cooks and enhance the flavour of the pasta.
Tip #2 The portion of pasta per person
I generally allow a portion of 100g of pasta per person in my recipes. This is a very generous portion which really should be closer to 80g pf pasta per person but depends on your appetite and on the sauce. When serving pasta with a rich, meaty sauce you may wish to reduce the portion to 80g per person and increase the portion to 100g per person when cooking lighter vegetable-based pasta. The pasta should be dropped in the boiling water all at once. The only exception to this is when cooking a large quantity of gnocchi or fresh agnolotti (or other filled pasta) which is ideally cooked in batches.

Tip #3 Oil or no oil in the pasta cooking water
If using dried pasta, there is no need to add oil. It will only make the pasta slippery and prevent your delicious sauce from sticking to it. For best results, stir the pasta once adding it to the water and from time to time to prevent it from sticking together. Nonna used a 'cucchiaio di legno' (meaning wooden spoon in Italian) and so do we. There is an exception. Freshly made long pasta such as tagliatelle, pappardelle or spaghetti would benefit from the addition of a drizzle of extra virgin olive oil in the pasta cooking water to prevent the pasta from sticking together while cooking.
Tip #4 Cooking the pasta perfectly 'al dente'
'Al dente' literally means to the tooth in Italian and refers to pasta which is cooked firm to the bite. Why is that important? Number 1: that is how Italians serve it and number 2: it is healthier for you. The shorter the pasta cooking time, the lower the Glycaemic Index (GI). Overcooked pasta causes blood sugar levels to spike suddenly and then crash a few hours later, leaving you feeling tired and hungry again. Instead pasta that is cooked 'al dente', takes longer for your body to break down the carbs, keeping your blood sugar levels more stable and body perfectly fuelled. This makes you less likely to overeat and snack after your meal which is a very unhealthy habit.
Fresh pasta will only take 1 ½ minutes to cook but requires the taste test to be sure. For dried pasta, use the cooking time specified in pasta packet instructions as a semi reliable guide. Pasta cooking time varies with the quality of the grain and the size of the pasta dough. The better the quality of the grain and the processing of the pasta, the longer the cooking time. Start testing the pasta 2 minutes before the cooking time suggested on pasta packet instructions. To do this use tongs to pick out a strand or a few pasta shapes. If not cooked, test the pasta again in 30 seconds to 1 minute and continue to test until perfectly 'al dente'.
Tip #5 Draining the pasta
Before draining the pasta, it is a good idea to reserve a few ladlesful of the pasta cooking water which can be handy to add moisture and really bind the pasta and sauce together. When you have tasted the pasta and it is cooked, toss it all at once into a 'scolapasta' (meaning colander) to drain. Do not add cold water to pasta to stop the cooking. The starch in the water is what really helps the sauce adhere to your pasta. Once you have combined the pasta and sauce, see if additional moisture is required. If so, add the pasta cooking water to moisten the sauce. There is one exception to the rule of not rinsing the pasta. Feel free to rinse your pasta if using in a cold dish like a pasta salad where a sauce does not need to adhere to the pasta sauce.

Tip #6 Completing the perfect pasta dish
What is the icing on the top when it comes to pasta? Firstly, the sauce. If you find yourself asking the question of which pasta shapes go with what sauce, here is the answer: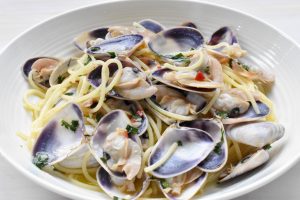 • 'Paste Lunghe' (meaning long pasta) are the most versatile pasta shape. For example, spaghetti, linguini and bucatini
Which sauce is best: It is a family favourite and best served with 'salsa di pomodoro' (Italian tomato sauce) and seafood dishes. It is a great pasta shape to carry pancetta flavours. Long pasta recipes include Linguine with black cuttlefish ink, Spaghetti Alle Vongole (with clams),  Spaghetti 'aglio, olio e peperoncino' (with garlic, olive oil and chilli), Linguini pasta with Genovese pesto sauce, The real spaghetti carbonara and Spaghetti with 'cacio e pepe' (cacio cheese and pepper).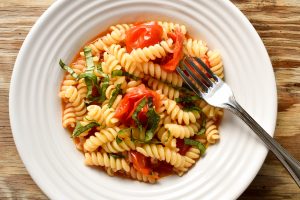 • 'Paste corte' (meaning short pasta) include pasta such as penne, rigatoni, farfalle, fusilli, trofie, casarecce, garganelli and maccheroni.
Which sauce is best: vegetable based, meat or seafood pasta dishes. Short pasta recipes include Rigatoni pasta alla Norma, Fusilli pasta with cherry tomatoes and basil, Garganelli pasta with pumpkin and sage and Rigatoni pasta with Italian sausage ragù. It is also ideal for Pasta al forno (pasta bake) dishes and pasta salads.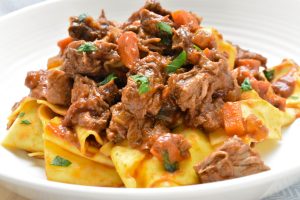 • 'Paste piatte e larghe' (meaning flat and wide pasta) such as fettucine, lasagne, pappardelle and tagliatelle
Which sauce is best: a luxurious and fulfilling sauce. This type of pasta is well suited to dishes 'al sugo' (with a meaty sauce). Flat and wide pasta recipes include Pappardelle with slow cooked beef and porcini ragù, Pappardelle with authentic Bolognese sauce and Traditional meat lasagne.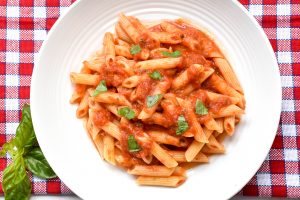 • 'Paste rigate' (meaning grooved pasta) such as penne rigate, rigatoni rigate and pipe rigate)
Which sauce is best: saucy pasta dishes as the ridges help a thicker sauce to cling to the pasta. Grooved pasta recipes include Penne pasta 'al pomodoro' (with Italian tomato sauce) and Rigatoni pasta alla norma.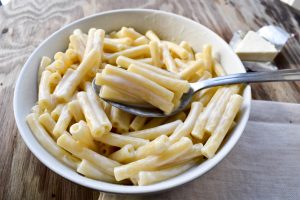 • 'Paste liscie' (meaning smooth pasta) such as penne, farfalle and maccheroni.
Which sauce is best: This pasta shape holds sauces very well making it the perfect shape for creamy or seafood pastas. Not only is this the perfect pasta shape for sauces made from cream, milk and cheese, but they are also good for vegetable pasta dishes or for cold pasta salads. Smooth pasta recipes include Maccheroni pasta al formaggino (Italian mac and cheese) and Farfalle pasta with zucchini and baby shimp.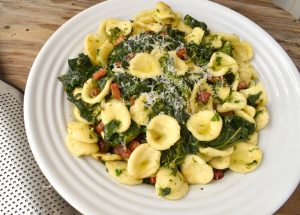 • 'Conchiglie or Orecchiette' (meaning shell or ear shaped pasta)
Which sauce is best: Their cup-like shape helps to scoop up tomato-based or vegetable sauces. Orecchiette are the classic choice for broccoli and rape recipes. Shell or ear shaped pasta recipes include Orecchiette pasta with broccoli, Italian pork sausage and chilli and Orecchiette pasta with 'cime di rapa' (broccoli rabe) and pancetta.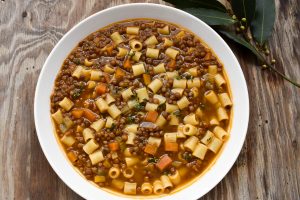 • 'Pastina' (meaning small pasta) such as ditali, anelli, farfalline, risoni and filini.
Which sauce is best: Mainly used in 'brodo' (soups). Great pastina recipes include Lentil soup, Beef soup with polpettine (small meatballs) and Anelli pasta and Healthy Minestrone soup.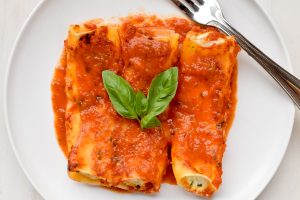 • 'Paste ripiene' (meaning pasta with filling) such as agnolotti, cannelloni, conchiglioni, ravioli and tortellini.
Which sauce is best: When made fresh, these are more technical pasta dish. The filling could be meat, vegetable, fish or cheese based – and all which taste amazing. Popular fillings including mushroom and dried porcini, pumpkin and sage, and spinach and ricotta. Sauces vary from a burnt butter sauce and granting of Parmigiano Reggiano cheese to rich ragù but all combinations equate to a really sophisticated dish. Filled pasta recipes include Ricotta and basil cannelloni, Ravioli filled with pumpkin and sage, Ravioli filled with spinach and ricotta and Conchiglioni (large pasta shells) filled with ricotta.
While the sauce is very important in pasta, a sprinkling of fresh herbs and/or cheese compliments the flavours and really elevates your pasta to another level. Many people make the mistake of cooking the pasta with the herbs however all the fragrance is lost with the cooking. Popular herbs include flat-leaf parsley, basil and mint and depend on the pasta dish.
Many pasta dishes benefit from a fresh grating of Parmigiano Reggiano, Grana Padano or Aged Pecorino cheese on top. Not all pastas are enriched with the addition of cheese, however. As a general rule, pasta dishes that contain fish or seafood should not be served with a grating of cheese.
Thanks for reading this blog on tips to make the perfect pasta!
Happy cooking!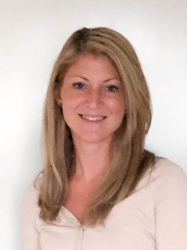 In my eyes, Italian cuisine is love on a plate.

Vanessa is Creative Director of the Italian Spoon website and Author of The Italian entertaining cookbook, a collection of home-style Italian recipes and tips for entertaining in true Italian-style. In addition to cooking and taking photographs, Vanessa writes the recipes and blogs to bring the love of Italian cooking to life! The collection of recipes and blogs on the website have been inspired by travels to Italy and desire to share what she has learnt from the great 'Mamma's and 'Nonna's in her life!

Vanessa is an entrepreneur and wife to husband Simone and the mother of two beautiful kids Dante and Mia. Even so she was born and lives in Melbourne Australia, Vanessa has a deep connection to Italy. Perhaps it is the food, or maybe it is because it is the place where Vanessa met the love of her life, Simone to whom she has been happily married for so many years.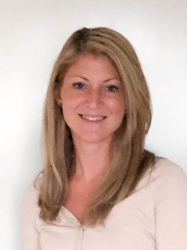 Latest posts by Vanessa Bottaro (see all)