Tips for the best Ferragosto 15 August 2019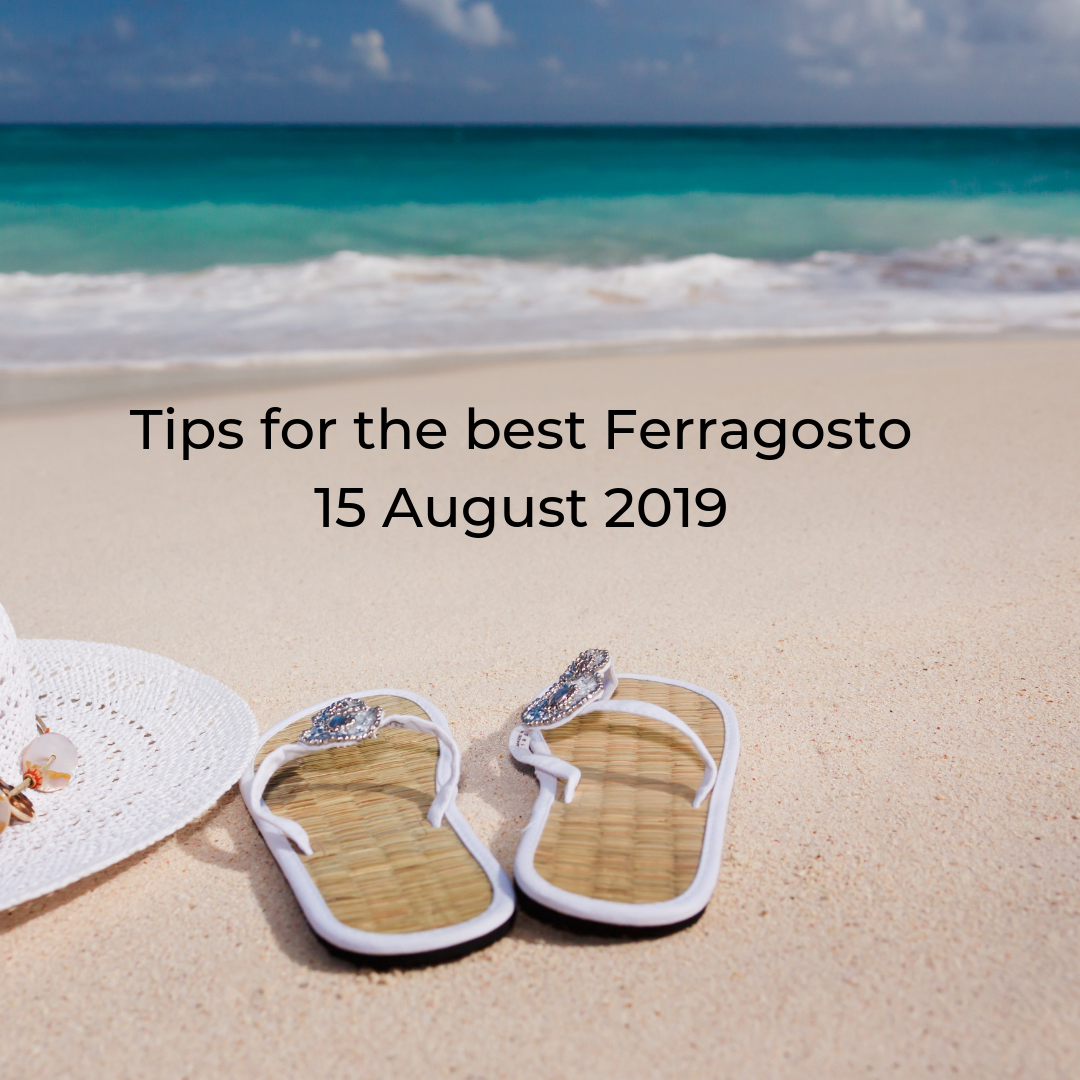 Do you want to celebrate Ferragosto like an Italian?
Are you looking for tips to impress family and friends at your Ferragosto party?
Perhaps you may be wondering about the history of this national holiday. Read this blog for all the answers.
If you have ever visited Italian major cities during the week of Ferragosto you may be wondering why it is so quiet. In Italy, "Ferragosto" is celebrated every year on the 15 August. During the week of Ferragosto, the major cities of Italy are fairly empty as most Italians travel to beach, lake and mountain destinations to celebrate. In addition to the festivities held on 15 August, many festivals continue through to 16 August.
What are the Italians celebrating? Ferragosto is the highlight of the Italian summer. It is a public holiday and time of the year that most Italians take their summer holidays. Ferragosto also coincides with the Catholic feast of the Assumption of the Virgin Mary into heaven. In many towns and cities of Italy, large crowds gather to join the parades of people carrying the statue of Jesus' mother Mary.
So, what is the history of Ferragosto? The tradition of Ferragosto comes from the original Latin name 'Feriae Augusti' which means the Festival of Augustus. Feriae Augusti was introduced by Roman Emperor Augustus in 18 BC. In Roman times, horse races and large feasts were organised. The purpose was to provide a period of rest, known as 'Augustali', after a long period of agricultural harvest and hard labour. Even the donkeys and other animals were relieved from their laborious duties and decorated with flowers on the 15 August.
In recent times, Ferragosto is celebrated with 'scampagnate' (picnics) and lunch feasts shared with family and friends. You need to be prepared for added traffic on the roads and crowds at the beach and in restaurants leading up to and on the day of Ferragosto. Many small businesses also close on the week of Ferragosto as it is the next most important holiday after Christmas, Easter and New Year's Eve.
Italian Spoon's tips for the best Ferragosto 15 August 2019 are:
Go to the beach
We are currently in Sicily and loving soaking up the sun at the beach. This would have to be my favourite way to celebrate Ferragosto. Sorry my fellow Australians, a beach party is not an option for you. During this week, Italian beaches are packed with people with hardly room to lay your towel and not much room for sand castles. For this reason, we choose to go to an Italian Lido, especially 'Lido Arenella' in Siracusa, Sicily where the water is crystal clear and the sand clean – a beach you should not miss when travelling to Sicily. Here you can swim, sunbake, relax under the beach umbrella or participate in water activities such as pedalo (pedal boat) orcanoe, aqua gym or aqua dance.
Spend time with family and friends
Ferragosto is an important holiday when 'Italia si ferma' (Italy stops). It is a time to relax with a theme of togetherness when Italians enjoy the company of friends and family.It is a day to host multi-generational parties with 'nipoti' (nieces and nephews), 'zii' (aunts and uncles), and 'nonni' (grandparents and even great-grandparents) for la scampagnata (the picnic). Not just any picnic though, I am talking about the picnic of the year!
Check out the outdoor parties!
Ferragosto is the height of the Italian summer so look out for festivals, parades, beach parties and more. You'll find celebrations all over Italy around this day, often including music, food, and fireworks. If you are not in Italy, why not celebrate at your favourite restaurant or local event with friends and family.
Celebrate with food, fabulous food
Thefood in Italy is amazing and the flavours in Sicily are especially great. This year our family are gathering for a multi-generational pool party. Every family brings a dish or two of yummy Italian food to enjoy which ends up being an enormous buffet of food. So what do you eat at Ferragosto?
On the 15 August 2019, our family will gather to share the following dishes just to name a few: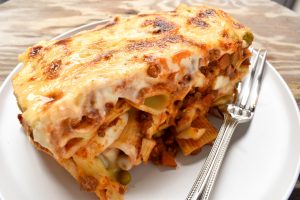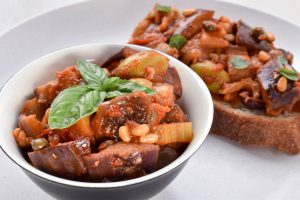 1. Pasta al forno (pasta bake)
2. Caponata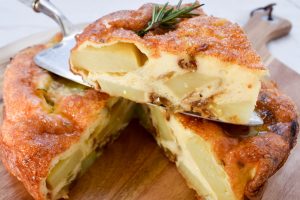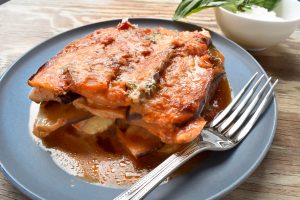 3. Frittata 'di patate' (of potatoes)
4. Melanzane (eggplant/aubergine) alla Parmigiana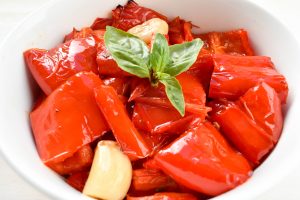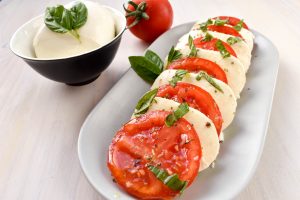 5. Peperoni al forno (roasted capsicum/peppers)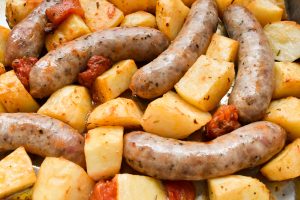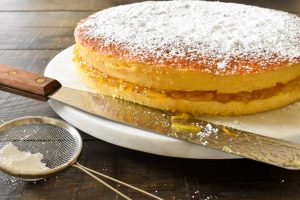 7. Salsiccia e patate al forno (oven baked sausages and potatoes)
8. Ciambella con marmellata all'arancia (orange cake with marmalade)
There is no better time to holiday in Italy than now when all the Italians are relaxed and in party mode. If you find yourself in Italy for Ferragosto, enjoy La Dolce Vita!
How are you going to celebrate this Ferragosto?
Tips for the best Ferragosto 15 August 2019 Blog authored by Vanessa Bottaro.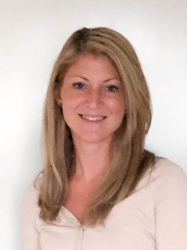 The only thing better than being in beautiful Italy is cooking and writing about Italian food!

I live in Melbourne, Australia with my husband Simone and two children. They are my first love! Italian Spoon brings my second love for cooking Italian food and blogging to life and I am loving it!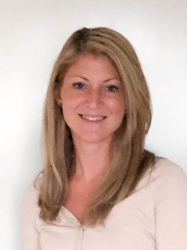 Latest posts by Vanessa Bottaro (see all)