New Year, new delicious summer salads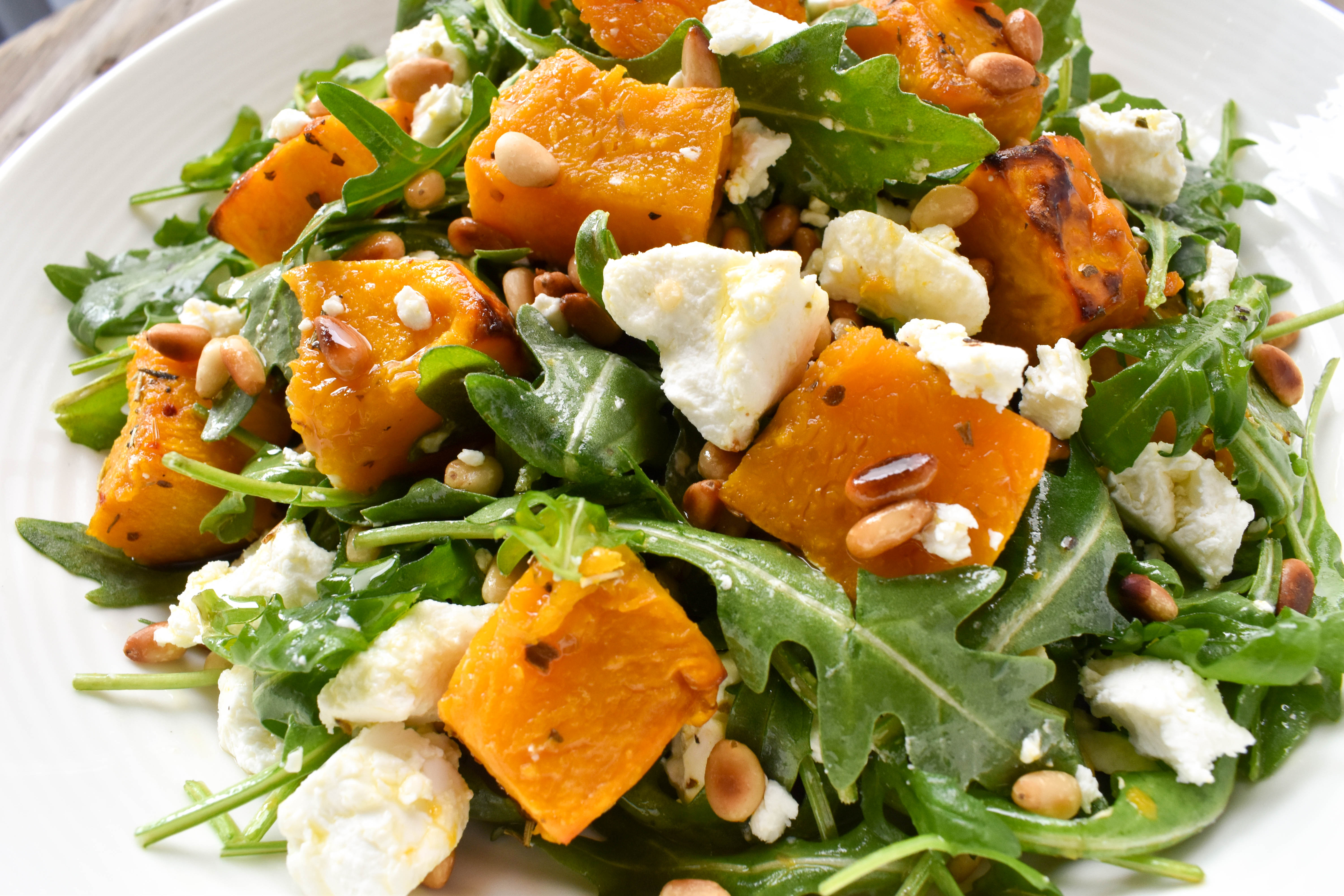 2020 is the year for healthy vegetables, new delicious and nutritious summer salads.
Are you looking for easy salad recipes that will impress family and friends at the dinner table? Forget about boring iceberg lettuce salads. Read our blog and discover new delicious summer (or winter salads) that you will happily add to your meal plan every day.
Why should we eat more salads
It is currently summer in Australia and the temperature is rising. It's a new year and time to try new delicious summer salads. Don't let the title of this blog deceive you – there really is no reason you couldn't add salads to your daily meal plan all throughout the year. I even love to have salads as a main meal.
Why should we eat more salads? Salads are the perfect opportunity to load up on fresh fruit, vegetables and healthy fats. When it comes to eating fruit and vegetables, more is more. They are rich in antioxidants to protect the body against free radicals. They also contain essential vitamins, minerals and fibre with a long list of health benefits. Many Italians are still living off the land and have a high consumption of fruits and vegetables in their diet. Olive oil is one of the main ingredients of salads with consumption linked to living longer. In case you weren't already sold on the idea of salads, they contain a high water content to keep you looking younger. The more hydrated your cells are, the firmer and brighter your skin will be – there's your fountain of youth right there.
Which fruit and vegetables to choose and how to cut them
The saying goes that you eat with your eyes so make a colourful selection of vegetables. Firstly, let's talk about tomatoes. The best salad tomatoes are available during the summer season. The slicing of tomatoes for salad depends on the recipe. If I am making Insalata Caprese, I usually thinly slice the tomatoes. For other salads, I would usually halve the tomato and thinly slice so the pieces are bite sized.
The exciting thing about salads is that you can use seasonal produce which provides variety. I'll admit that having grown up in Australia, it is difficult to understand what produce is in season. Most of our fruit and vegetables are available all year round. Instead in Italy you will only find produce that is in season and mostly locally grown.
I love salads made with thinly sliced fruit such as fennel and orange – Insalata (salad) of orange and fennel would have to be one of my favourites or with nuts such as Salad of mixed lettuce, fennel, pear and walnuts. Then there are salads made with cubed roasted winter vegetables such as our Pumpkin, goat's cheese, pine nut and rocket salad and salads that use rice such as Insalata di riso (rice salad) with tuna, eggs and Italian Giardiniera (vegetables soaked in vinegar) or ancient whole grains such as barley. Try our Roasted pumpkin, kale and barley salad – it is nutritious and delicious with bursts of sweetness from the pumpkin and sultanas! If you love the addition of cured meats to salads, try our Salad of asparagus, egg, Prosciutto and Parmigiano or Carpaccio of Bresaola, rocket and Parmigiano Reggiano. If you love potato salad, you'll love or Potato and green bean salad or Insalata russa (Italian-style Russian salad).
There are Italians who say they cannot eat salad without raw onion. I'll admit that I am not one of them. If you love the taste of raw onion, I recommend using red onion thinly sliced. Panzanella is a classic Tuscan salad using tomatoes, bread and red onion.
Dressing the salad
Extra virgin olive oil is the base for any salad dressing. It is particularly rich in monounsaturated "healthy fat" that is full of antioxidants. For optimum flavour and health benefits, extra virgin olive oil should be your go-to oil for salads. When it comes to Italian salad dressing, acidity from vinegar or lemon juice is fundamental. You can make a simple dressing by placing extra virgin olive oil, vinegar such as balsamic or white wine vinegar and sea salt into a jar and shake until just combined. If vinegar is not for you, make a salad dressing by combining freshly squeezed lemon juice, extra virgin olive oil and sea salt.
Don't be tempted to dress the salad too early. Salads can be prepared earlier but without the dressing. Salad dressing should be added just before serving. If you dress the salad in advance, the leaves with be soggy and not at all pleasant.
Here are five of our favourite easy and delicious summer salads to start 2020 off with a bang: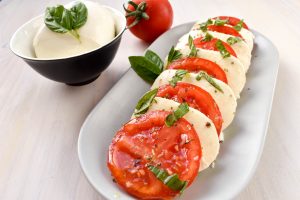 1.Insalata caprese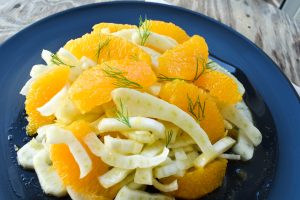 2.Insalata (salad) of orange and fennel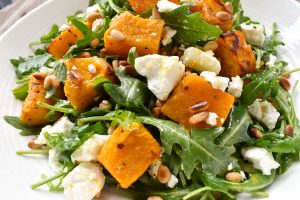 3.Pumpkin, goat's cheese, pine nut and rocket salad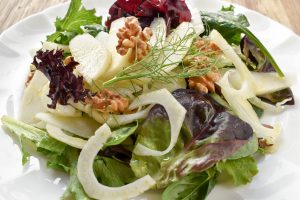 4.Insalata mista, finocchio, pera e noci (salad of mixed lettuce, fennel, pear and walnuts)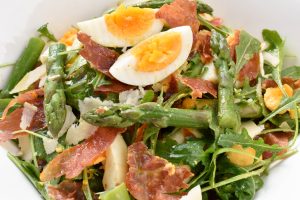 5.Insalata (salad) of asparagus, egg, prosciutto and parmigiano
Happy New Year and Happy Cooking!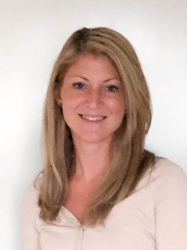 The only thing better than being in beautiful Italy is cooking and writing about Italian food!

I live in Melbourne, Australia with my husband Simone and two children. They are my first love! Italian Spoon brings my second love for cooking Italian food and blogging to life and I am loving it!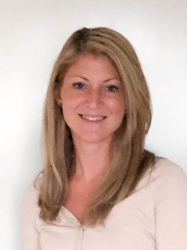 Latest posts by Vanessa Bottaro (see all)