What is traditional Easter food in Italy? Menu ideas and the best Italian Easter recipes for 2019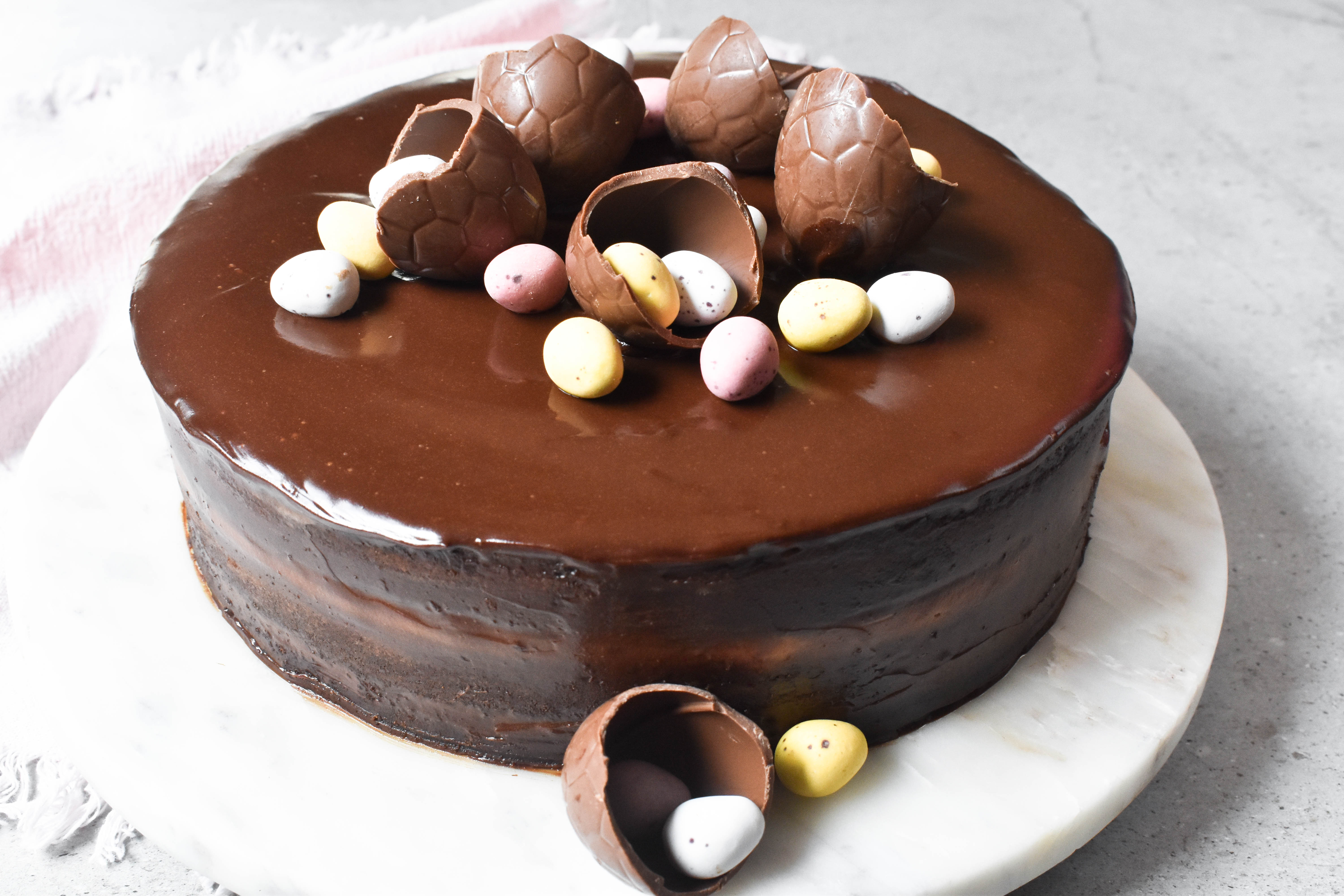 Who doesn't love an Italian feast?
Have you been looking for Easter menu ideas and traditional Italian recipes to inspire your Easter Sunday celebration? Easter is just around the corner. It is time to think of your Easter theme to set the festive mood and plan your Easter menu. From the classic Torta Pasqualina and unforgettable Pasta al forno (pasta bake) through to an amazing slow cooked lamb leg, we have the recipes to suit everyone's palate! Read this blog and discover our most appetizing recipes today!
Pasqua in Italy
Pasqua (Easter Sunday) and Pasquetta (meaning 'Little Easter' which is Easter Monday) are celebrated throughout Italy. Italy is a Catholic country – on this day, religious parades and celebrations are held in many towns and cities. It is particularly popular for crowds to gather to see statues of Jesus or the Virgin Mary being carried through the streets. I would say that Easter is a day to spend with family but in Italy they have a saying 'Natale con i tuoi, Pasqua con chi vuoi' (meaning celebrate Christmas with your family and Easter with whoever you want).
Traditional Easter meals vary among regions in Italy but there are two foods you can expect to find on the menu regardless of the location – lamb and eggs, alright make that three ingredients including chocolate as well. The Easter Bunny does not exist in Italy so while retail shops and supermarkets do have Easter chocolates, they are in the form of an egg – and yes that means no chocolate bunnies in Italy. Italian chocolate eggs are everywhere around Easter time and usually have a small toy or surprise inside. Some Italians even customize their chocolate eggs with special gifts inside – even as lavish as an engagement ring.
The focus is not only on chocolate eggs but real eggs for Easter, which are a symbol of rebirth and renewal. In certain parts of Italy, people bring a basket of boiled eggs (died or plain) to Easter Sunday mass where they are placed at the alter and blessed by the priest. The blessed eggs are then peeled and eaten to start the Easter Sunday lunch. One of the most traditional Easter dishes is Torta Pasqualina (savoury Easter cake) containing Pasta Brisè (shortcrust pastry dough), spinach and eggs and is absolutely delicious. In Italy the focus is always on seasonal products and produce that is locally grown. For the month of April, asparagus, artichokes and strawberries are a stand out.
Desserts are a must for an Italian-style Easter. Crostata of ricotta and chocolate is a popular dessert for Easter. No matter which dessert is chosen to be served, an Easter meal is not complete without coffee and Colomba Pasquale (Dove Easter cake). The dove is a Christian symbol which originated from the story of Noah, who after the flood dispatched a dove to find dry land. The dove returned with an olive branch in its beak. Since then, the Dove was recognized as a symbol of peace.
The festivities don't end on Easter Sunday in Italy. Weather permitting, Italians celebrate Pasquetta by packing a picnic and heading out of town to the beach, mountain destinations or to country towns with friends. Some cities organize special events or concerts on Easter Monday. Pasquetta is a day to be celebrated 'al fresco' (outdoors), bringing Torta Pasqualina and leftovers from Easter Sunday and spending time with friends.
Ideas for your Easter décor
Are you looking for ideas on how to decorate this Easter? An amazing party not only has a great menu, but festive dinner table setting. I think it is important to have an Easter theme in mind but you don't have to spend a lot of money to make your Easter decorations stand out. Easter is the perfect occasion to bring out fresh flowers and pretty pastel colours. This year I am loving rustic table décor with wood slices, decorative little nests with coloured eggs inside and who could forget cute little chicks and bunnies around the table? Certainly, there is plenty of inspiration on the internet for ideas to inspire your celebration table.
What to cook this Easter
We have chosen only the best dishes for our suggested menus to make this Easter extra special with not too many hours in the kitchen. They are even suitable for larger gatherings of 10 or more people. We'll show you how to cook fabulous dishes using lamb and eggs to celebrate this Easter Italian-style. Even if you are lucky enough to have been invited to celebrate at a family member or friend's house this Easter, the Italian way is to bring a dish to share.
So which recipes are the best and worthy of a place on your Easter menu? I have suggested an amazing menu selection including Antipasti, Primi piatti (First Courses), Secondi piatti (Second courses), Contorni sfiziosi (Delicious side dishes), and Dolci (Italian Desserts). Get ready for the best tasting Italian Easter feast!
Antipasti: Torta Pasqualina (savoury Easter cake) or Uova alla diavola (Italian-style devilled eggs)
Primi piatti (First Courses): Pasta al forno (pasta bake) or Timballo di riso (baked Italian rice) with ragù
Secondi piatti (Second courses): Slow cooked lamb leg 'al forno' (oven baked) or Baccalà fritto (fried salted cod). Also read our blog How lamb should be cooked. Top 8 Easter recipes and ideas to bring to the table this Easter for mouth-watering lamb recipes and tips.
Contorni sfiziosi (Delicious side dishes): Sicilian polpette di patate (potato balls), Braised fennel with olives, Cordon bleu 'di melanzane' (of eggplant/aubergine) and Insalata mista, finocchio, pera e noci (salad of mixed lettuce, fennel, pear and walnuts)
Dolci (Italian Desserts): Chocolate Easter cake or Crostata of ricotta and chocolate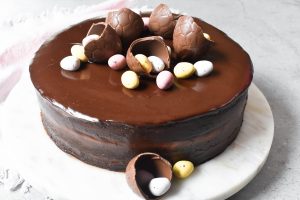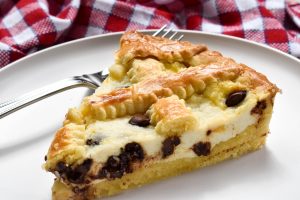 Coffee served with Colomba Pasquale (Dove Easter cake). Colomba can be found in Italian food stores and gourmet delicatessens.
Try some or all of our Easter recipe suggestions to add a little 'Pasqua' (Italian for Easter) to your Easter menu this year!
What is a traditional Easter in Italy? Menu ideas and the best Italian Easter recipes for 2019 blog authored by Vanessa Bottaro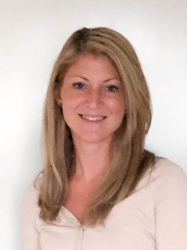 The only thing better than being in beautiful Italy is cooking and writing about Italian food!

I live in Melbourne, Australia with my husband Simone and two children. They are my first love! Italian Spoon brings my second love for cooking Italian food and blogging to life and I am loving it!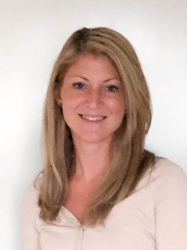 Latest posts by Vanessa Bottaro (see all)