How lamb should be cooked. Top 8 Lamb Easter recipes and ideas to bring to the table this Easter!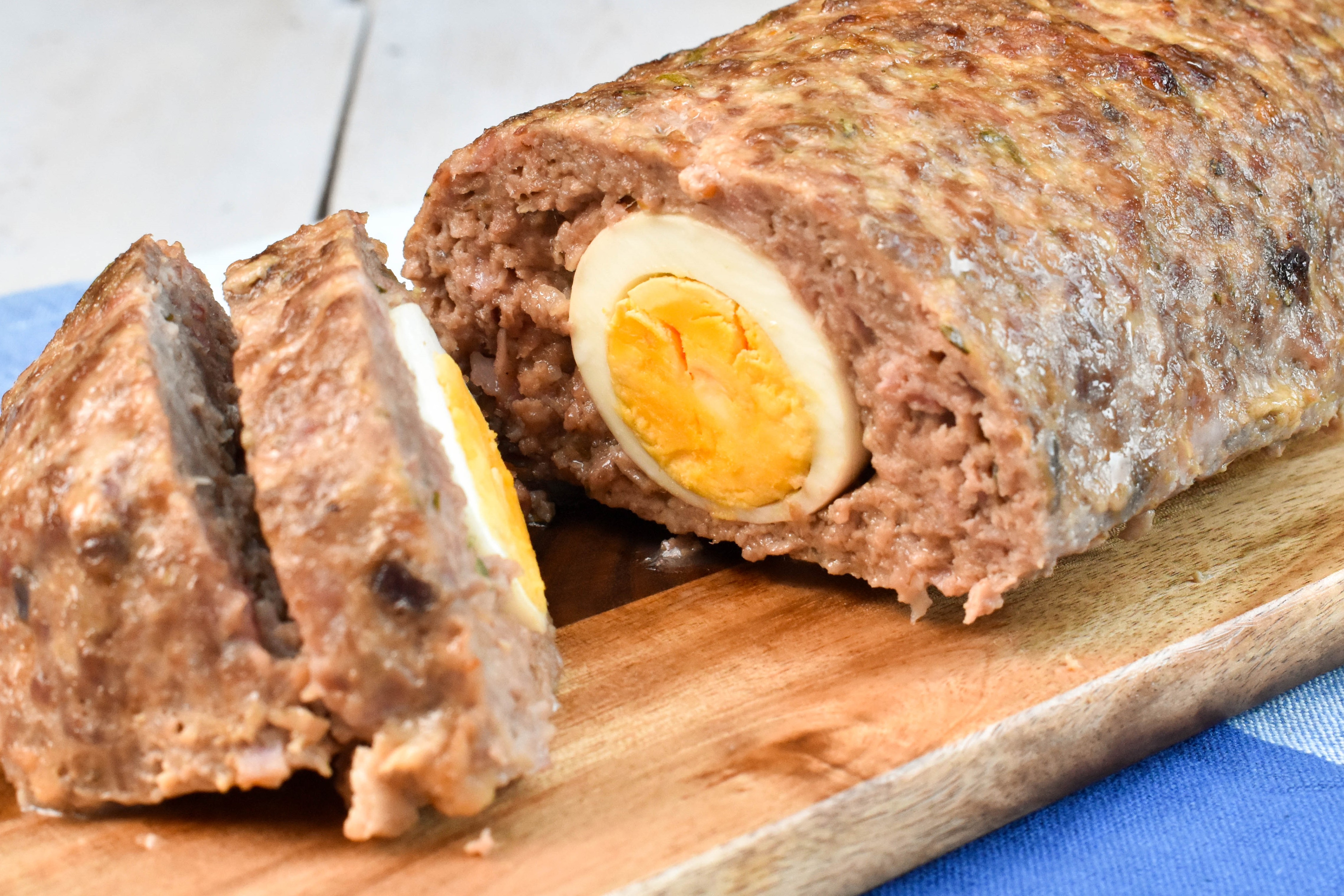 Easter is only around the corner.
Are you looking for easy lamb recipes? Do you want the best lamb recipes with Mediterranean flavours for your Easter menu to impress family? From finger-licking lamb cutlets recipes to fabulous roasts and main dishes including braised lamb shanks with mushroom ragù, slow cooked lamb leg roast and our show stopping lamb meatloaf, Italian Spoon have the mouth-watering recipes you have been looking for. This blog suggests just a few lamb Easter recipes and ideas, including tips to cook lamb perfectly this Easter and every occasion.
Why cook lamb over other meat this Easter?
What is the symbol of Easter? No, it's not chocolate, though one may think that based on the amount of Easter eggs you see in the shops. Throughout the world, one of the most popular Easter symbols of Easter is 'lamb'. The religious significance of lamb goes back to the Gospel of John where John the Baptist referred to Jesus as the 'Lamb of God' saying, "Behold, the Lamb of God, who takes away the sin of the world!" It makes perfect sense to eat roast lamb and maintain lamb as the traditional meal of Easter Sunday.
Lamb is not only a popular choice in Australia over Easter but greatly used in cuisines all around the world, and all year round. There's no doubt about it – Aussies love their lamb and it's no wonder. Australia is the second largest producer of lamb worldwide. A traditional lamb roast is the perfect Aussie way to unite the family. Lamb is also common in Mediterranean cuisine, including Italian and is particularly common to serve a lamb roast in Italy for religious feasts such as Easter lunch and accompanied by multiple shared side dishes. Lamb is also popular for its versatility – you can fry it, barbeque it, roast it, or cook it on a spit. Cook your lamb high and fast or low and slow – the choice is yours.
The question is, how should lamb be cooked? The first step is to know your cuts of meat. Choosing the right cut of meat will depend on how long you intend on cooking your lamb. Celebrate this Easter with a sensational lamb dish that is tender and tasty. Here are our tips to cook the most popular cuts of lamb, including Italian Spoon's top 8 recipes.
Lamb for Roasting
Tender cuts of lamb, including rack of lamb, lamb loin and lamb backstraps make great cooking choices. Both rack of lamb and lamb loin make a delicious and very fast cooking roast. They are best started off in a frying pan to render the fat and finished to cook in the oven. Lamb backstrap is one of the leanest and most tender cuts of lamb. It is very versatile – it can be grilled, pan-fried, roasted and barbecued – it just needs to be cooked rare to medium and rested before serving.
Want to guarantee that your roast is tender and juicy? For even cooking of lamb roasts, remove roast from the fridge about 30-45 minutes before cooking to allow the meat to come to room temperature. Always allow the roast to rest before slicing. This maintains the meat juices making the meat more tender and flavoursome. Transfer your roast to a serving dish and rest for 10-20 minutes before slicing.
Italian Spoon recommend you try: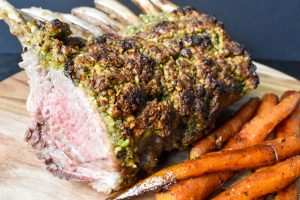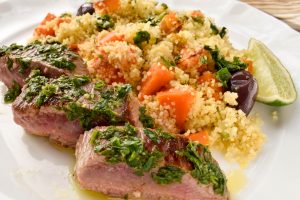 1. Pistachio-crusted lamb racks with balsamic roasted carrots
2. Herbed lamb backstraps with roast vegetable couscous
Lamb for slow-cooking
These cuts require long, slow cooking. Cuts are less expensive and you can place all of your ingredients into a pot or tray and a few hours later 'ecco fatto' (it's done) – a beautiful hearty meal. These cuts put your pressure cooker to good use and make the most amazing braising meat for stews or even pasta ragù.
A traditional leg of lamb roast is the most versatile of lamb cuts and would have to be Australia's iconic Sunday lamb roast. A leg of lamb is perfect for the whole family to enjoy at Easter and makes a very special Sunday roast. You may be surprised to hear that it is really quite simple to roast. Leg of lamb is lean enough to serve pink by cooking it high and fast and also succulent when cooked low and slow. Personally, I am in favour of leg of lamb cooked slow so I have placed it into the slow cooking category in this blog. Whether you choose a bone-in or boneless leg of lamb, the meat is tender and juicy. You are going to want to purchase a slightly larger leg of lamb as leftovers make the prefect addition to a salad or sandwiches the following day.
Lamb shanks and shoulder roasts are a cut of meat which are best slow cooked, pot-roasted or braised with stock until the meat is so tender that it falls off the bone and pulls away with a fork. You can even use thickly cut shoulder chops, named round bone (also known as blade chops or shoulder arm chops) to stew. You may be asking what the reward is for slow-cooking your lamb. The answer is a dish that is full of flavour and unbelievable tenderness.
Italian Spoon recommend you try: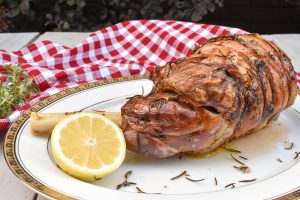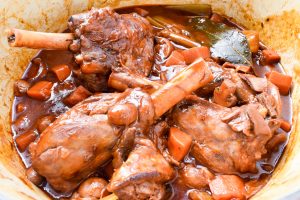 3. Slow cooked lamb leg 'al forno' (oven baked)
4. Braised lamb shanks with mushroom ragù
5. Four hour slow roasted lamb shoulder
Lamb for grilling and frying
Lamb chops not only make a quick and easy meal but are full of flavour. These lean tender cuts include lamb cutlets, midloin chops and chump chops (from the rump) which can be pan-fried, crumbed or barbequed. For even cooking of lamb chops it is also important to remove chops from the fridge about 30 minutes before cooking to allow the meat to come to room temperature. Use paper towel to get any moisture off your chops.
Season chops well with salt and pepper. We have given lamb chops a makeover- try our fried crumbed lamb cutlets – they are delicious and so easy to make.
Browning your lamb in the frying pan or on the barbeque is one of the most important things for flavour. As far as temperature goes, you're going to want to cook lamb on high heat and fast (don't overcook them). Just like a lamb roast, always allow lamb chops to rest for a few minutes before serving. Leg chops or even a whole leg of lamb opened up and butterflied are great to barbeque or diced for grilled lamb skewers.
Italian Spoon recommend you try: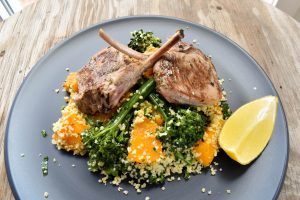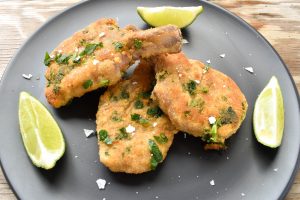 6. Lamb scottadito with roasted pumpkin and broccolini couscous
7. Costolette di agnello impanate e fritte (fried crumbed lamb cutlets)
Lamb minced (ground meat)
There is much more to lamb than roast, stews and chops. In Australia, lamb mince (ground meat) is widely available in supermarkets and butchers. It is less expensive than lamb roasts and chops and can be used for making burgers and meatballs. Why not try using lamb mice to create our show-stopping Polpettone d'agnello (lamb meatloaf)? The combination of lamb and sausage mince combined with finely chopped caramelised red onion, ham, whole eggs and herbs creates an extra tasty meatloaf.
Try Italian's spoons lamb meatloaf recipe – I guarantee that it will be one of the best meatloaves you have ever had!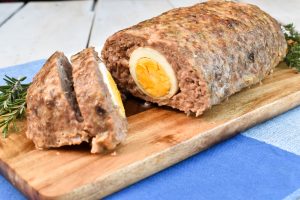 8. Polpettone d'agnello (lamb meatloaf)
We have talked about how to cook a magnificent lamb dish which can be roasted, slow-cooked, grilled/fried and even how to use lamb mince to create a delicious and impressive meal. Which recipe will you choose to cook this Easter? Show us what Italian Spoon recipes you've been cooking via Instagram by tagging your food photos with #ItalianSpoon – buon appetito!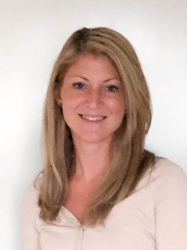 What is second best thing to being in beautiful Italy? Cooking and writing about Italian food, of course!

I live in Melbourne, Australia with my husband Simone and two children. They are my first love! Italian Spoon brings my second love for cooking Italian food and blogging to life and I am loving it!

I hope to inspire you to continue the tradition of Italian home cooking. Buon appetito!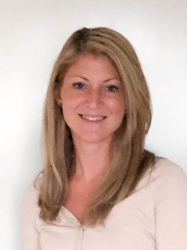 Latest posts by Vanessa Bottaro (see all)