Fabulous Italian recipes and 5 easy ways to reduce food waste at home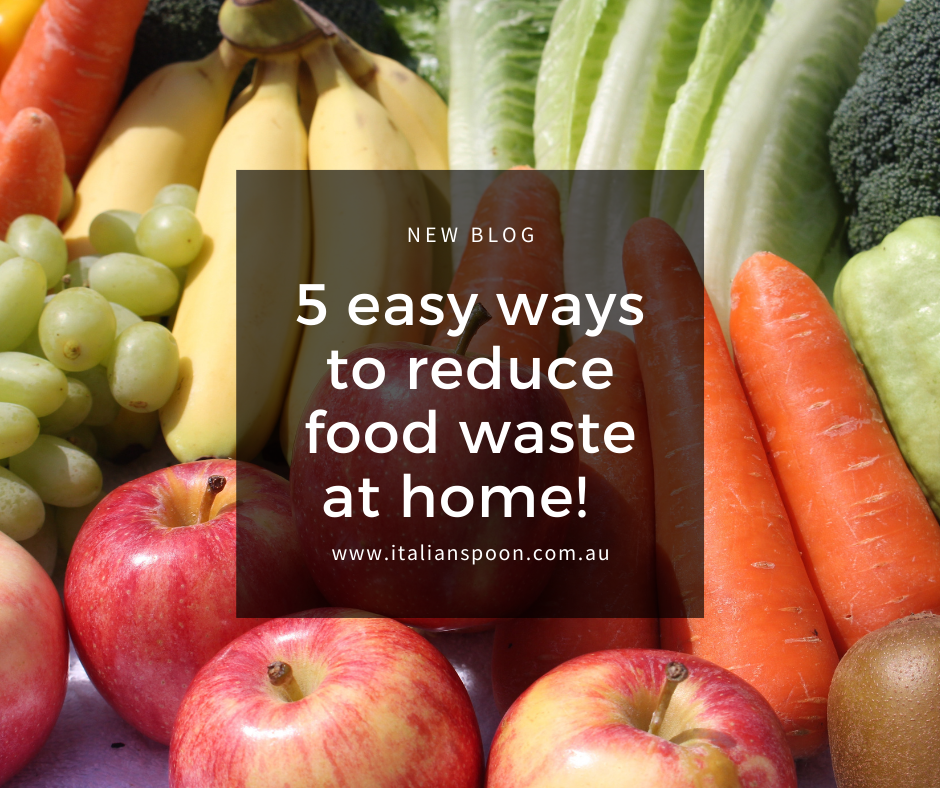 The 16th October marked World Food Day! Today, we have developed a culture whereby success and generosity are demonstrated through an abundance of food. You may not realise it, but the food you choose and the way you consume it not only affects our health, but the health of our planet. Read our blog to discover 5 ways to reduce food waste at home and how our actions affect our future.

In Italian cuisine, there is an unspoken rule that nothing should ever go to waste. Growing up, my parents and grandparents were very careful not to throw away food. I have memories of my late Nonno (grandfather) buying boxes of aged fruit and vegetables and even cracked eggs from the Queen Victoria market at a discounted price. My grandparents would then revive what would have been landfill into fabulous dishes for the whole family to enjoy. Unknowingly, their efforts to save money contributed to the reduction of food waste.
Our actions are our future
"The food we choose and the way we produce, prepare, cook and store it make us an integral and active part of the way in which an agri-food system works. A sustainable agri-food system is one in which a variety of sufficient, nutritious and safe foods is available at an affordable price to everyone, and nobody is hungry or suffers from any form of malnutrition" (Source: fao.org/world-food-day). The future of food is in our hands. We can influence what is produced in the future by increasing our demand for sustainably produced and nutritious foods. At the same time, we have the power to be more sustainable in our daily actions by reducing food loss and waste. A healthy and sustainable lifestyle has all the makings of a a better environment and a better life.
5 ways to reduce food waste at home
1. Organise your pantry, fridge and freezer and donate (excess) food
Improper storage leads to a massive amount of food waste. Whenever you buy new groceries, check the packaging for the use by date. Move the older products with a closer use by date to the front of your pantry so you use them first. The same process goes for the fridge. When it comes to the freezer, remember that food does not last forever. Develop a process of clearly labelling to identify frozen food items including the purchase date before they go into the freezer. Once again use the same process of placing the newly purchased items to the back of the freezer.
Consider donating food to a local food bank or charity if you are in a position to do so. You may find yourself with excess food which can be donated before going bad or choose to purchase items to help people in need. Sadly, the demand for food relief is higher than ever with Australia's leading food rescue organisation OzHarvest experiencing a 46% increase in new charities needing food since March 2020 (Source: OzHarvest, 2020).
2. Grow your own veggie or herb patch
Growing your own fruit and vegetables is a great way to be self-sufficient and significantly reduce waste. Have you ever tasted a tomato and basil salad made with home-grown tomatoes and basil? They are amazing! I understand that growing a full veggie patch is not for everyone. I would recommend the growing of at least your own herb garden which allows you to pick only what you need. Fresh herbs are a great way to add nutrients to your diet. The best part is that they are inexpensive and require little space. Grow your herbs in pots or in an old rustic wheelbarrow like me.
3. Meal Planning and portion control
One of the biggest ways to reduce waste is to buy only what you need and use up the food that you buy. To do this, it is important to check your fridge and pantry each week before planning what to eat for the week. This is so that you plan meals around what you have left, which reduces waste and saves you money. Make a shopping list of the ingredients you need for your weekly meal plan only and stick to the list. There are so many benefits to meal planning, and it can all be done on the Italian Spoon website. 'My Meal Plan' is free and available exclusively to Italian Spoon members. Another thing I will say is that super-sized food portions are wasteful and not healthy for you. Instead opt for smaller portions and use small plates to help with this.
4. Composting at home
Food scraps and yard waste make up about 30% of our household waste. Making compost at home from fruit and vegetable scraps, eggshells, tea bags, dead leaves and grass clippings which would normally be thrown away keeps these materials out of landfill. Food waste not only takes up valuable space in landfill but releases methane, a potent greenhouse gas. If composting your organic materials instead of throwing them away is for you, your garden will be rewarded with improved quality of soil. Soil that has been enriched with nutrient-rich fertilizer helps the soil to soak up water while slowly releasing it to the plants. The result is happy plants and a reduction of methane emission into the environment – win/win.

5. Recipes to use leftover vegetables or meat
Leftovers aren't just for holiday celebrations. Good food should never go to waste. Italian chef Massimo Bottura who owns and runs Osteria Francescana, a three-Michelin-star restaurant based in Modena and the title of 'world's best restaurant', founded a non-profit organization 'Food for Soul' to promote social awareness about food wastage and hunger.
Massimo Bottura says "Take the best of the ingredients from every stage of its lifespan. That's what the real beauty is: to make something valuable out of something that might be seen as not having any value at all."
Learn to love your food and hate waste by using up leftover…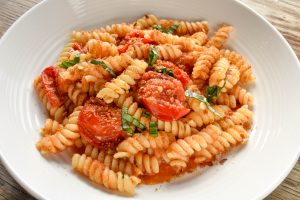 Bread – Bread is gold in Italian cuisine. Do you find yourself with excess bread which gets thrown away? Freeze bread while fresh or use it up for toasties, soups, to make croutons or dry bread out in the oven and convert to breadcrumbs.
Recipe ideas to use excess bread include: Fusilli pasta with cherry tomatoes and toasted breadcrumbs, La ribollita and Bruschetta caprese.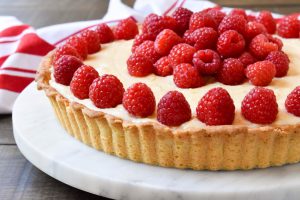 Milk – Don't pour milk down the sink. Use excess milk to make fruit smoothies, Besciamella (Bechamel) sauce, mashed potatoes and Crema Pasticciera (pastry cream). You can even soak fish in milk which is a great tip to get rid of the fish odour.
Recipe ideas to use excess milk include: Raspberry and vanilla bean cream tart, Creamy cauliflower pasta al forno (pasta bake), Creamy broccoli and pork sausage pasta al forno (pasta bake), Creamy mashed potatoes, and Pan-fried silver whiting.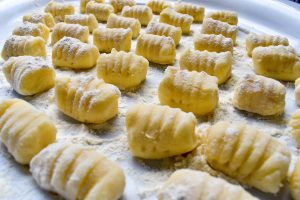 Potatoes – Store potatoes in a dark, cool place to keep fresh for longer. If you have a large sack of potatoes, increase the storage life by breaking them up into several small bags rather than one large one to maximise ventilation. Bag up potatoes in sacks made of paper or hessian or use baskets. Recipe ideas to use excess potatoes include: Potato gnocchi, Creamy mashed potatoes, Sicilian polpette di patate (potato balls), Potato frittata and Nonna's potato bake.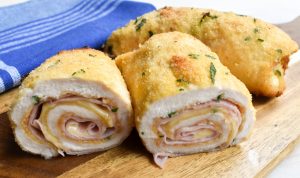 Cheese – Italy produces the largest variety of cheeses in the world, with over 2500 traditional varieties. It's no wonder I am a huge cheese fan! The first step in reducing waste is to individually wrap cheese in grease-proof or baking paper. Wrapping your cheese prevents it from drying out and helps to retain moisture to last longer. No matter which cheese you have left over from Parmigiano Reggiano, Gorgonzola blue cheese, Mozzarella to Ricotta, the Italian Spoon website has recipes to give your cheese a new life before it goes to waste. You can even use Parmesan rind to add flavour to risotto and soups (and discard before serving).
Recipe ideas to use excess cheese include: Crumbed chicken schnitzel involtini, Traditional meat lasagne, Italian mac and cheese, Spaghetti with 'cacio e pepe' (cacio cheese and pepper) and don't forget that you can make panini such as Panini with salami and swiss cheese or grilled cheese sandwiches.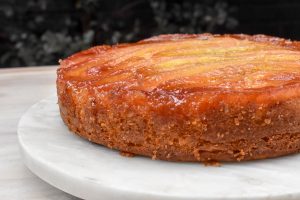 Fruit – Leave just enough fruit that you need for the day at room temperature and store the rest in the fridge (with the exception of bananas) for longer storage. If you still find yourself with too many apples or pears, you can bake/stew them with sugar and cinnamon or make a fruit salad. If the fruit is overripe, you can make jam, smoothies or a fruit compote for pancakes. When your bananas are too ripe to eat, place them unpeeled into a freezer bag. Frozen bananas are perfect to use in fruit smoothies or desserts.
Recipe ideas to use excess fruit include: Caramelised upside-down banana cake, Apple crumble muffins, Fennel, pear and walnut salad and Orange and fennel salad.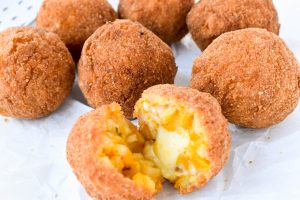 Leftover cooked pasta, vegetables (cooked), risotto and deli meats – Turn leftover pasta and vegetables such as potatoes, spinach, asparagus, pumpkin, broccoli and capsicum (pepper) into something special – a frittata. You can even use leftover deli meats. Leftover risotto is also great for making arancine.
Recipe ideas to use excess pasta or vegetables include: Arancine of pumpkin, sage and scamorza affumicata (smoked mozzarella), Baked Spinach and Frankfurt frittata, Red pepper and potato frittata and Frittata of spaghetti.

Leftover meat – Many people overlook giving leftover meat a second life. If you have left over meatballs, make meatball panini the following day for lunch.
Use leftover meat from roasts: to make roast beef, lamb, pork or chicken sandwiches. Roasted or slow-cooked stewed meat also makes a great lunchbox salad. If you have a lot of meat left over from a celebration, consider make a hearty pie.

Thank you for reading our blog. Join us on our journey to learn to love leftovers and reduce waste, making a difference to Australians and people all around the world. Let's also be conscious of teaching our children about using food and minimising food waste. Use the tips in this blog to make your contribution today!
Happy cooking!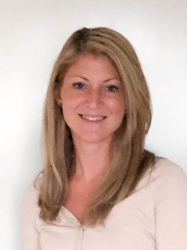 What is second best thing to being in beautiful Italy? Cooking and writing about Italian food, of course!

I live in Melbourne, Australia with my husband Simone and two children. They are my first love! Italian Spoon brings my second love for cooking Italian food and blogging to life and I am loving it!

I hope to inspire you to continue the tradition of Italian home cooking. Buon appetito!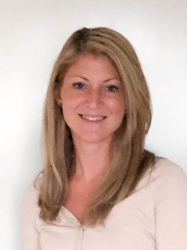 Latest posts by Vanessa Bottaro (see all)