Fall in love with our Top 10 authentic Italian Ricotta cheese recipes!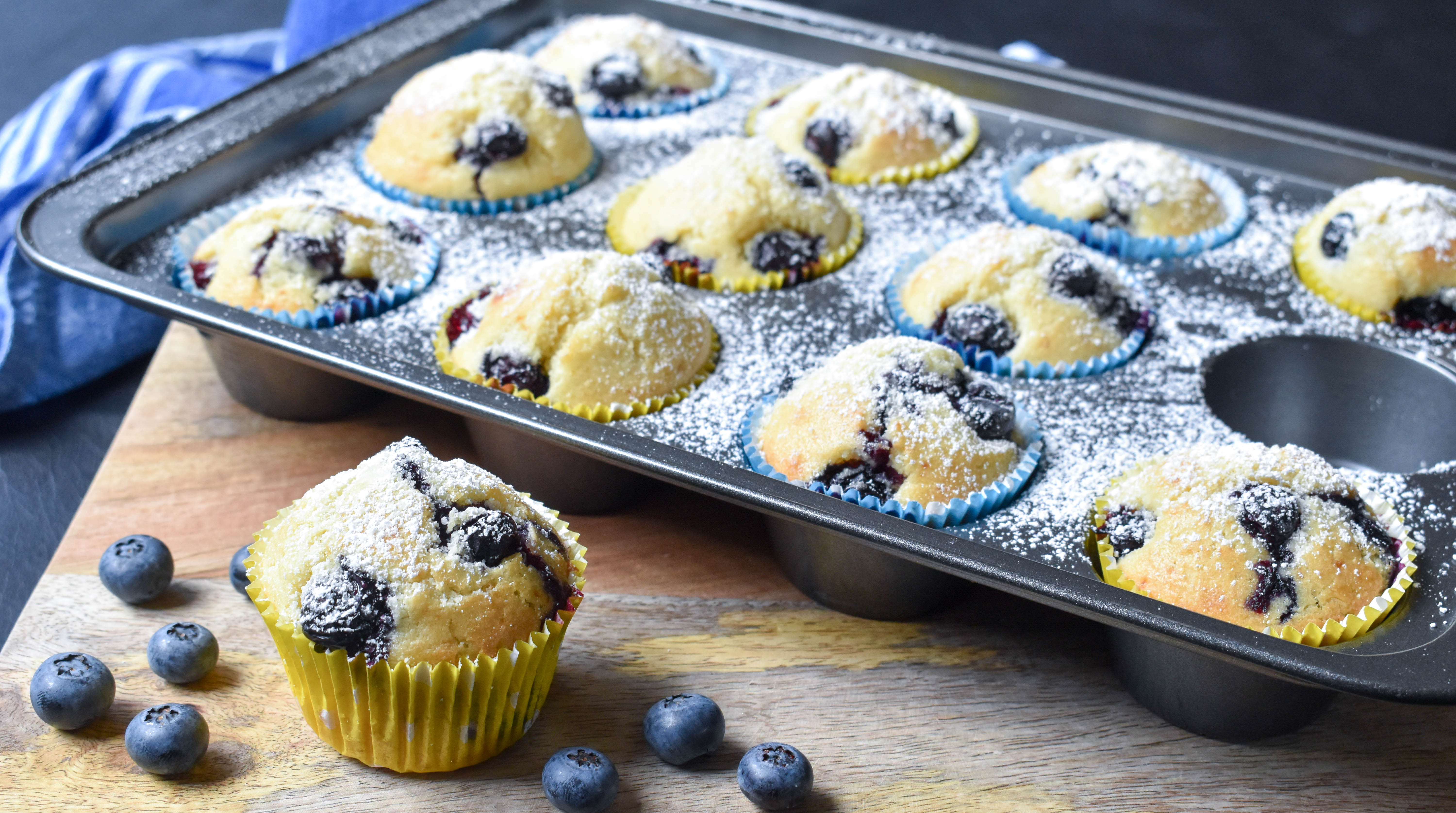 Soft, creamy and white, fresh and light – yes today it's all about ricotta!
Are you looking for recipes with ricotta cheese – one of the most versatile dairy products of all time? Ricotta is smooth and creamy in texture and has a low salt content, making it the perfect ingredient in savoury and sweet dishes. From ricotta pancakes, delicious pasta dishes to irresistible cakes and desserts, Italian Spoon have the most mouth-watering recipes using ricotta.
What is ricotta and history?
Ricotta can be made from cow, sheep, goat or buffalo's milk. In Italian cuisine, there is an unspoken rule that nothing should ever go to waste. Ricotta is actually a by-product of the cheesemaking process. It is produced by heating the whey proteins left over from the production of cheeses such as mozzarella, provolone and haloumi. The curd is cooked twice, hence the name ricotta, which means 're-cooked' in Italian. How fantastic that Ricotta is made from something that would otherwise be wasted. Sometimes cheesemakers will add small amounts of milk but the secrets to create the perfect ricotta vary. The ricotta is then scooped up and poured into little sieves, which drain it of excess water and solidifies it further. Once drained, the ricotta is good to go.
Ricotta cheese is recognized as having been invented in Sicily. The increased production of rennet-coagulated cheese led to a large supply of whey. Cheese makers then developed a new recipe, using a mixture of the whey and added milk to make the traditional ricotta as it is known today. Ricotta was known as the 'cheese of the poor' given the nutritional value from the vitamins and minerals it contains at a low cost. Through trade and migration, ricotta made its way further into Italy, and by the height of the Holy Roman Empire, ricotta was widespread throughout Rome and beyond.
The type of milk used to produce ricotta varies with each region of Italy. Ricotta made from cow's milk is the sweetest kind and available in many countries. I very am lucky to have my mother and her partner who own a cheese making business Nonna Sofia which is based in Melbourne, Australia producing the best Ricotta that I have tasted. In Southern Italy, ricotta made with sheep's milk is a favourite – it has a higher fat percentage and therefore the richest and creamiest of the varieties. There are also regions where goat's milk or buffalo milk is popular (e.g. Campania).
There are regional variations of ricotta that have been cooked even further for longer conservation such as:
Ricotta salata, a salted and dried variety of ricotta which is used for grating or shaving and popular on salads and pasta in Sicily
Ricotta affumicata, a smoked variety and popular in Sila, Calabria and Abruzzo
Ricotta infornata, baked ricotta and popular in Sardenia and Sicily
Ricotta forte, an aged variety and popular in Lecce
Recipes with ricotta cheese
Today ricotta is a favourite component of Italian cuisine, both for its versatility and nutritional value. You can use ricotta to for appetizers, 'torte salate' (savory pies), in first courses such as pasta or lasagne and in main courses. You can incorporate ricotta into many desserts which will help to keep them lovely and moist or eat it straight from the tub – I sure do! I especially love warm (freshly made) ricotta on crusty bread – if you haven't tried it, you're missing out! In Italy, desserts made using ricotta are particularly popular around Easter time but welcome to the table in every season. If you have a sweet tooth like us, ricotta has a mild, neutral flavour and provides the right creaminess to create delicious and irresistible cakes and desserts.
Here are our Top 10 authentic Italian ricotta recipes that will make you fall in love with ricotta: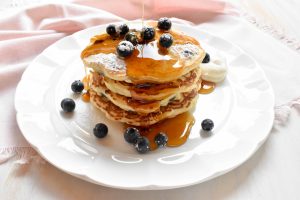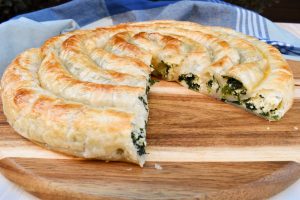 1. Blueberry and ricotta pancakes
2. Rolled puff pastry with spinach and ricotta filling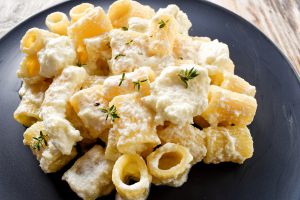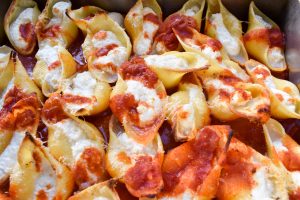 3. Pasta with ricotta
4. Conchiglioni (large pasta shells) filled with ricotta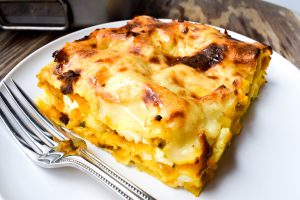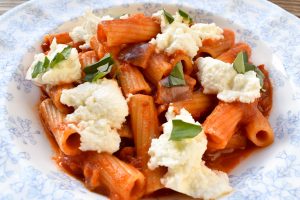 5. Pumpkin, sage and ricotta lasagne
6. Rigatoni pasta alla norma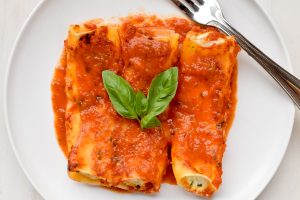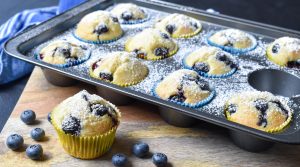 7. Ricotta and basil cannelloni
8. Lemon blueberry and ricotta muffins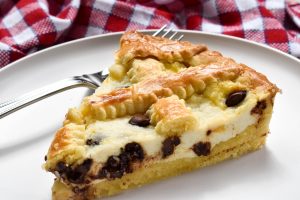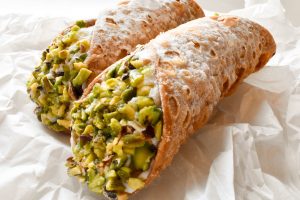 9. Crostata of ricotta and chocolate
10. Cannoli alla Siciliana (Sicilian-style cannoli)
Buon appetito!
Fall in love with our Top 10 authentic Italian Ricotta cheese recipes blog authored by Vanessa Bottaro.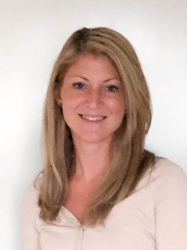 What is second best thing to being in beautiful Italy? Cooking and writing about Italian food, of course!

I live in Melbourne, Australia with my husband Simone and two children. They are my first love! Italian Spoon brings my second love for cooking Italian food and blogging to life and I am loving it!

I hope to inspire you to continue the tradition of Italian home cooking. Buon appetito!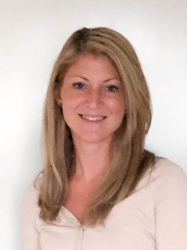 Latest posts by Vanessa Bottaro (see all)