Chocolate desserts that everyone is talking about – a must read for Valentine's Day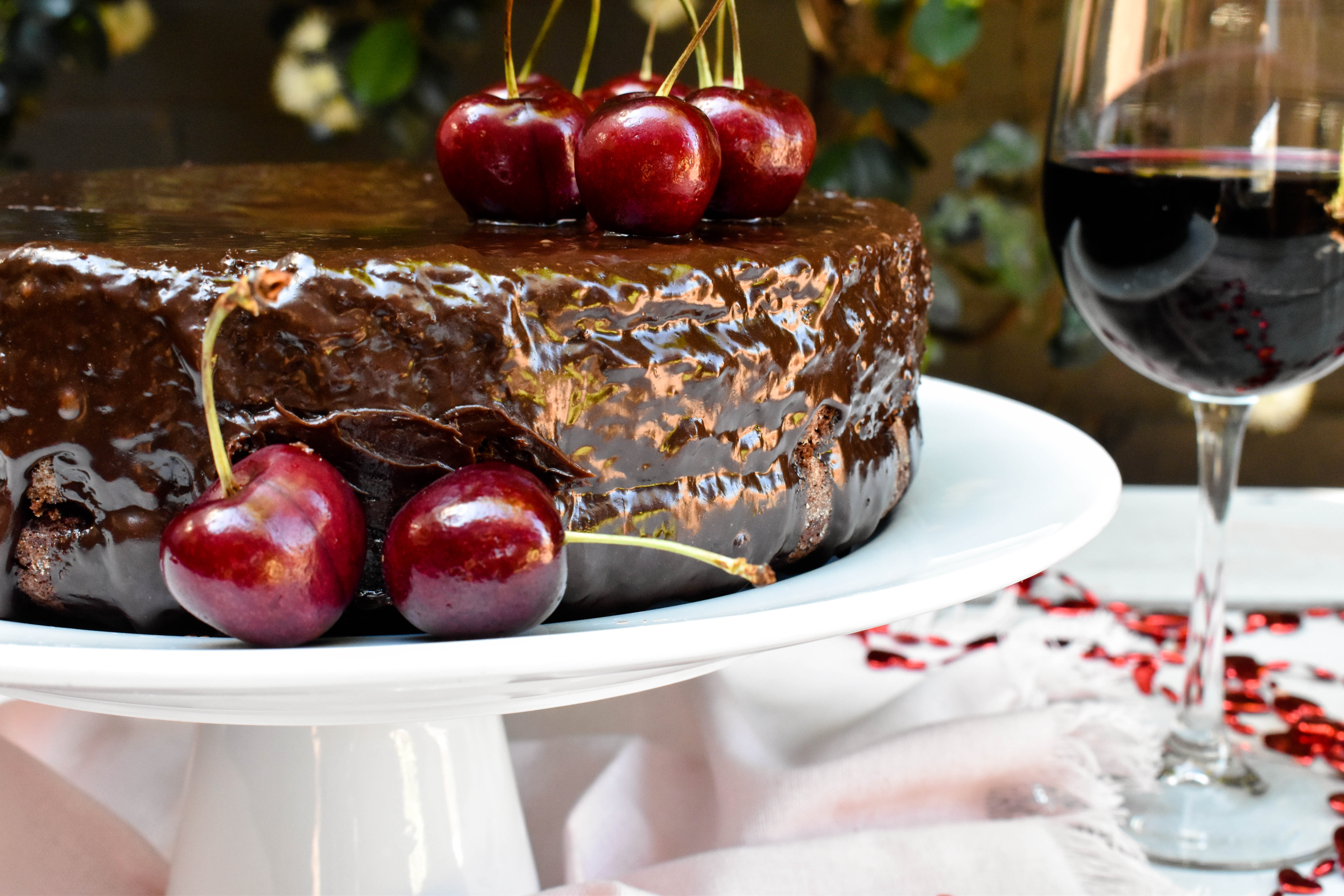 Dear chocolate lovers,
Valentine's day is just around the corner. Are you looking for Valentine's Day chocolate desserts? Have you been looking for a Valentine's day gift to surprise your loved one? Flowers and boxes of chocolate are a good choice but want to know how to make your Valentine's day perfect? 2019 is the year to make a home-made chocolate dessert. Nothing says I love you quite like a home cooked meal and what could be better than an indulgent chocolate dessert for you and your Valentine? This blog will share easy valentine desserts and the recipes that are trending on social media that have got everyone talking. From valentine cookies recipe, traditional dark chocolate coated strawberries, simple Nutella crepes, a romantic twist with Salami di cioccolato (Chocolate salami) through to our show stopping and best chocolate cake recipe – a Red Wine Chocolate cake, we've got everything you need to make your Valentine's day extra special.
Valentine's Day, know as San Valentino in Italy (Saint Valentine's Day), is celebrated annually on the 14 February. It is a very old tradition to celebrate this day of romance which originated as a Roman festival in the year 496. The question is – why the connection between Valentine's Day and chocolate? It's simple – chocolate is decadent and irresistible, a real symbol of seduction and indulgence. Chocolate is one of the most popular flavours in the world. So much so that Valentine's Day, Easter and let's throw in winter as well, would not be complete without it.
How do you enjoy your chocolate? Personally, I find chocolate amazing hot or cold. While I have a preference for dark chocolate for its rich flavour, it is also a pleasure to eat chocolate in its milk form. Dark chocolate containing more than 70% cocoa is also rich in antioxidants and proven to provide powerful health benefits – what a bonus. My husband Simone and I like to have a square or two after dinner most nights. You may be thinking that there is not a lot of foods that can bring the same level of happiness as chocolate and certainly the aroma of a freshly baked chocolate dessert is hard to beat, but then there is Nutella. Nutella is the world's most delicious chocolate hazelnut spread. I can't make a sandwich for my kids without eating a few spoonfuls of Nutella straight out of the jar – OMG it is so yum.
To the chocolate lovers out there, there is one recipe you should always have up your sleeve and that is a good chocolate cake recipe. Savoury inspired chocolate recipes are a popular trend for 2019 and our Red Wine Chocolate cake is not only a sensational show stopper, but the dessert of your dreams! Alternatively, our Torta di pera e cioccolato (pear and chocolate cake) is made with juicy spiced pears to make a moist, rich and indulgent chocolate cake which is a winner every time.
Pairing chocolate with hazelnuts or strawberries continue to be an ongoing tradition for 2019 – try our Chocolate and hazelnut tartufi balls or Dark chocolate coated strawberries. You could even serve strawberries coated in a selection of dark, milk and white chocolate for that extra wow factor. If you are looking to give your Valentine's day dessert a twist, try our Salami di cioccolato (Chocolate salami), a clever Italian dessert that looks like a salami but tastes like chocolate heaven and is so easy to make. The world's demand for Nutella recipes is growing – try our Nutella crepes, Rotolo alla Nutella (Nutella roulade) or Crostata alla Nutella (Nutella tart) recipes today. It really doesn't matter if you have a Valentine in 2019 or not as these chocolate desserts induce sensations as pleasurable as falling in love.
Happy Valentines Day from Italian Spoon!
Here are the Valentine's desserts everyone is talking about – happy cooking: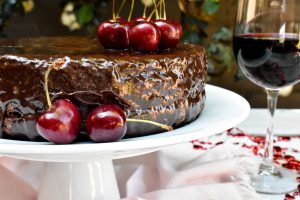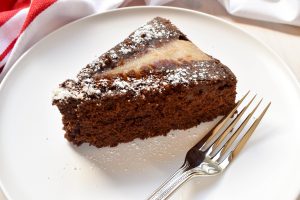 1. The world's best Red Wine Chocolate Cake
2. Torta di pera e cioccolato (pear and chocolate)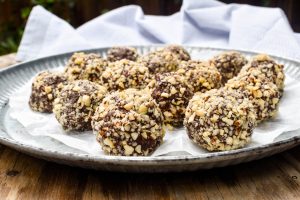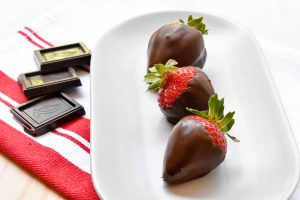 3. Chocolate and hazelnut tartufi balls
4. Dark chocolate coated strawberries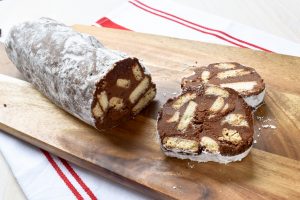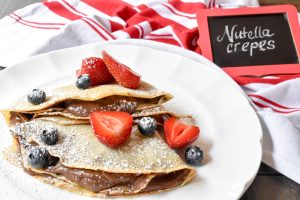 5. Salami di cioccolato (Chocolate salami)
6. Nutella crepes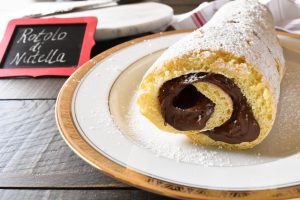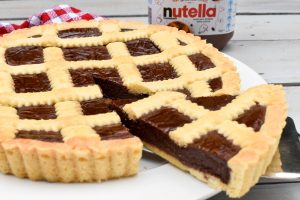 7. Rotolo alla Nutella (Nutella roulade)
8. Crostata alla Nutella (Nutella tart)
Blog Chocolate desserts that everyone is talking about – a must read for Valentine's Day authored by Vanessa Bottaro.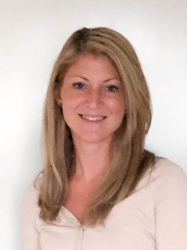 In my eyes, Italian cuisine is love on a plate.

Vanessa is Creative Director of the Italian Spoon website and Author of The Italian entertaining cookbook, a collection of home-style Italian recipes and tips for entertaining in true Italian-style. In addition to cooking and taking photographs, Vanessa writes the recipes and blogs to bring the love of Italian cooking to life! The collection of recipes and blogs on the website have been inspired by travels to Italy and desire to share what she has learnt from the great 'Mamma's and 'Nonna's in her life!

Vanessa is an entrepreneur and wife to husband Simone and the mother of two beautiful kids Dante and Mia. Even so she was born and lives in Melbourne Australia, Vanessa has a deep connection to Italy. Perhaps it is the food, or maybe it is because it is the place where Vanessa met the love of her life, Simone to whom she has been happily married for so many years.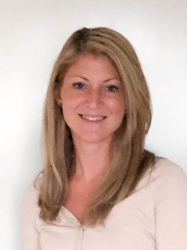 Latest posts by Vanessa Bottaro (see all)