Chocolate dessert recipes for Valentine's Day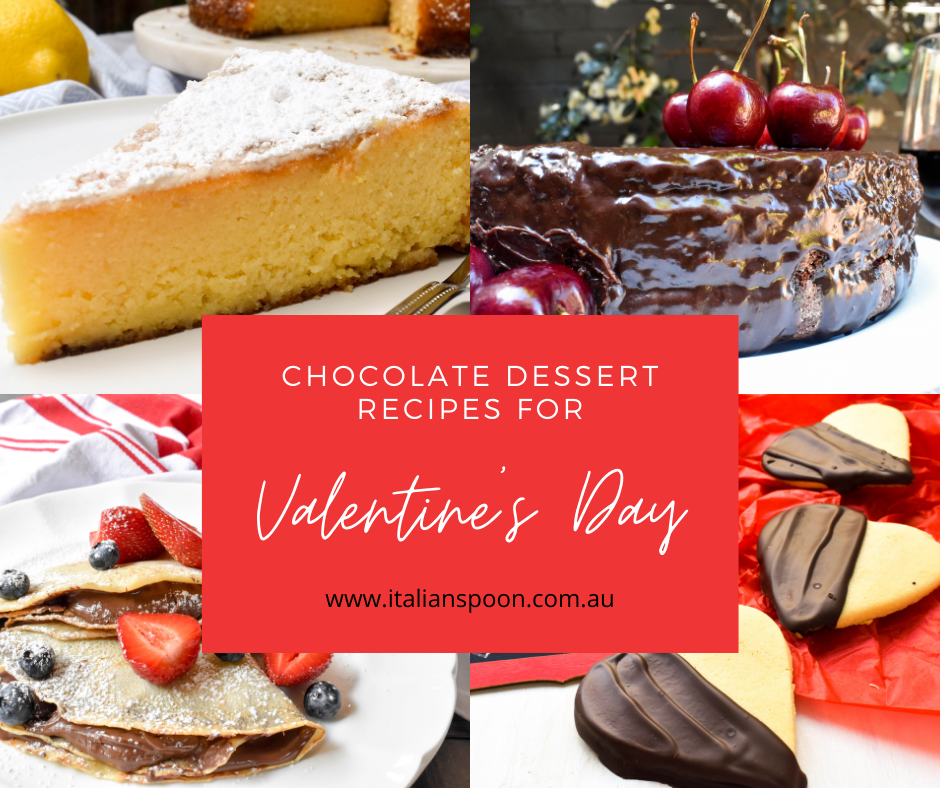 Are you looking for Chocolate dessert recipes for Valentine's Day to surprise your loved one? The roots of Valentine's Day, known in Italy as San Valentino (Saint Valentine's Day) celebrated annually on the 14 February go back to a very old Roman tradition. The day of romance originated as a Roman festival in the year 496 and has in modern times been associated with red roses and chocolate. It is easy to understand why Valentine's day is celebrated with chocolate. Chocolate is decadent and irresistible, a real symbol of seduction and indulgence. Nothing says I love you quite like a home cooked meal and what could be better than making an indulgent chocolate dessert for you and your Valentine? From valentine cookies recipe, traditional dark chocolate coated strawberries, simple Nutella crepes, a romantic twist with Salami di cioccolato (Chocolate salami) through to our show stopping Red Wine Chocolate cake, we've got everything you need to make your Valentine's day extra special.
Valentine's Day chocolate ideas
You should always have a good chocolate recipe up your sleeve. Let's now do some chocolate pairing and provide Valentine's Day chocolate ideas to suit everyone's taste. Chocolate pairs well with: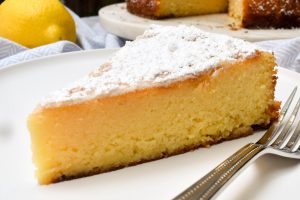 – Citrus
Make our Torta Caprese bianca recipe, a Gluten free lemon and white chocolate cake or Ricotta and Chocolate tart, including a sweet and buttery pastry base, filled with a irresistible chocolate chip and zesty orange flavoured ricotta cream.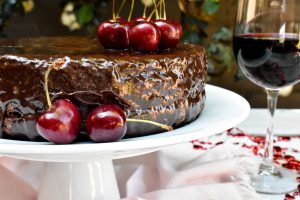 – Alcohol
Alcohol inspired chocolate recipes are a new trend and our Red Wine Chocolate cake is not only a sensational show stopper, but the dessert of your dreams!
– Fruits
Our recipe for the Best choc chip banana cake is easy to make and bursting with moist chocolate chip banana flavour. It is simply the BEST banana cake. Pear and chocolate cake is made with juicy spiced pears to make a moist, rich and indulgent chocolate cake which is a winner every time. Chocolate paired with strawberries is a match made in heaven! Try making Dark chocolate coated strawberries this Valentine's day. You could even serve strawberries coated in a selection of dark, milk and white chocolate for that extra wow factor.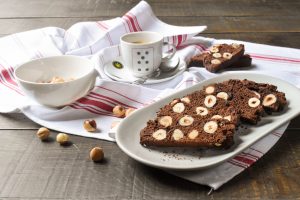 – Nuts
Hazelnut works perfectly well with chocolate and Nutella is proof of that. Make our Chocolate and hazelnut cantucci, twice cooked cookies that originated in Tuscany or Hazelnut cake with chocolate ganache.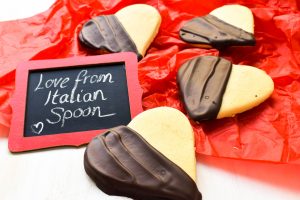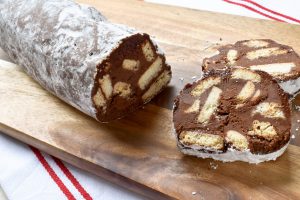 -Biscuits
Biscotti d'amore are a classic to make for your loved one on Valentine's Day, combining dark chocolate and vanilla bean for a delicious treat. If you are looking for a romantic twist this Valentine's Day, try our Salami di cioccolato (Chocolate salami), a clever Italian dessert that looks like a salami but tastes like chocolate heaven and is so easy to make.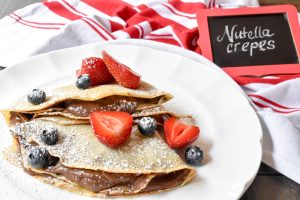 – Nutella
The world's demand for Nutella recipes is growing. Make our Nutella crepes, Rotolo alla Nutella (Nutella roulade) or Crostata alla Nutella (Nutella tart) recipes for this Valentine's Day.
Happy Valentine's Day from Italian Spoon!
PS. I should also add that it really doesn't matter if you have a Valentine or not this Valentine's Day. Make one of these chocolate desserts all the same which induce sensations as pleasurable as falling in love.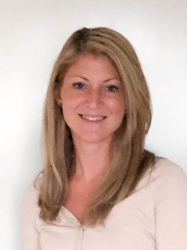 What is second best thing to being in beautiful Italy? Cooking and writing about Italian food, of course!

I live in Melbourne, Australia with my husband Simone and two children. They are my first love! Italian Spoon brings my second love for cooking Italian food and blogging to life and I am loving it!

I hope to inspire you to continue the tradition of Italian home cooking. Buon appetito!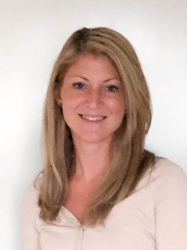 Latest posts by Vanessa Bottaro (see all)