8 commonly wasted foods and how to use them up!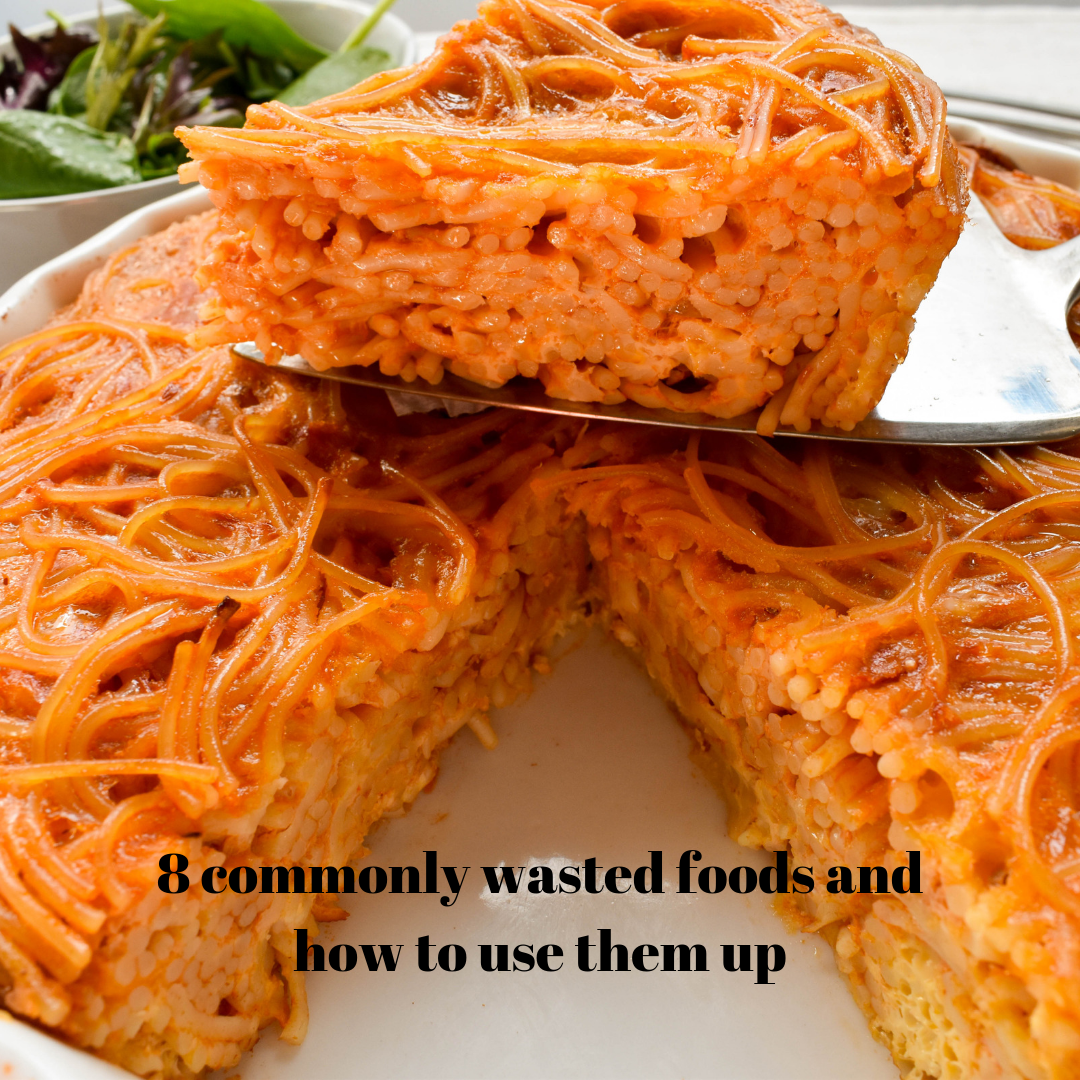 Our last blog provided tips to reduce food waste at home. Reducing food waste not only benefits our environment, but also saves you money. Today we eat more and waste more than ever before.
How can you make a difference? Learn to love your food and hate waste.
This blog lists 8 commonly wasted foods and how to use them up.
#1 Bread:
Bread is gold in Italian cuisine. Do you find yourself with excess bread which gets thrown away? Freeze bread while fresh or use it up for toasties, soups, to make croutons or dry bread out in the oven and convert to breadcrumbs.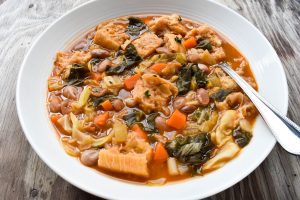 Recipe ideas: Fusilli pasta 'con pomodorini e pangrattato' (with cherry tomatoes and toasted breadcrumbs), La ribollita, Bruschetta caprese, French toast and Pappa al Pomodoro.
#2 Milk:
Don't pour milk down the sink. Use your excess milk to make fruit smoothies, Besciamella (Bechamel) sauce, mashed potatoes and Crema Pasticciera (pastry cream). You can even soak fish in milk which is a great tip to get rid of the fish odour.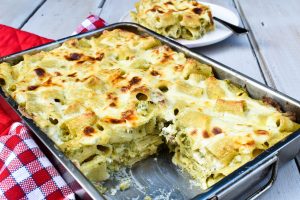 Recipe ideas: Creamy cauliflower pasta al forno (pasta bake), Creamy broccoli and pork sausage pasta al forno (pasta bake), Creamy mashed potatoes, Crostata 'ai lamponi e crema pasticciera' (raspberry and vanilla bean cream tart) and Pan fried silver whiting.
#3 Potatoes:
Store potatoes in a dark, cool place to keep fresh for longer. If you have a large sack of potatoes, increase the storage life by breaking them up into several small bags rather than in one large one to maximise ventilation. Bag up potatoes in sacks made of paper or hessian – you can also use baskets. Here are some recipe ideas to use excess potatoes: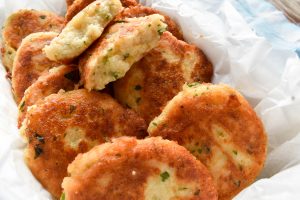 Recipe ideas: Creamy mashed potatoes, Potato gnocchi, Sicilian polpette di patate (potato balls), Frittata 'di patate' (of potatoes) and Nonna's potato bake.
#4 Cheese:
Italy produces the largest variety of cheeses in the world, with over 2500 traditional varieties. It's no wonder I am a huge cheese fan! The first step in reducing waste is to individually wrap cheese in grease-proof or baking paper. Wrapping your cheese prevents it from drying out and helps to retain moisture to last longer. No matter which cheese you have left over from Parmigiano Reggiano, Gorgonzola blue cheese, Mozzarella to Ricotta, the Italian Spoon website has recipes to give your cheese a new life before it goes to waste. You can even use Parmesan rind to add flavour to risotto and soups (and discard before serving).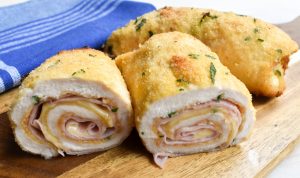 Recipe ideas: Maccheroni pasta al formaggino (Italian mac and cheese), Potato gnocchi with creamy gorgonzola sauce, Traditional meat lasagne, Involtini of 'cotoletta di pollo' (crumbed chicken schnitzel), Spaghetti with 'cacio e pepe' (cacio cheese and pepper) and don't forget that you can make panini such as Panini with salami and swiss cheese or grilled cheese sandwiches.
#5 Fruit:
Leave just enough fruit that you need for the day at room temperature and store the rest in the fridge (with the exception of bananas) for longer storage. If you still find yourself with too many apples or pears, you can bake/stew them with sugar and cinnamon or make a fruit salad. If the fruit is overripe, you can make jam, smoothies or a fruit compote for pancakes. When your bananas are too ripe to eat, place them unpeeled into a freezer bag. Frozen bananas are perfect to use in fruit smoothies or desserts.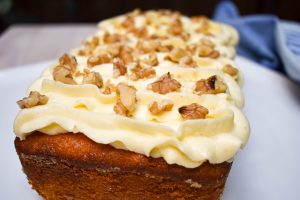 Recipe ideas: Banana cake with vanilla cream cheese icing, Ciambella morbida di mele e cannella (moist apple and cinnamon cake), Insalata mista, finocchio, pera e noci (salad of mixed lettuce, fennel, pear and walnuts) and Insalata (salad) of orange and fennel.
#6 Leftover cooked pasta, vegetables (cooked), risotto and deli meats:
I purposefully cook extra pasta and vegetables such as potatoes, spinach, asparagus, pumpkin, broccoli and capsicum (pepper) to turn leftovers into something special – a frittata. You can even use leftover deli meats. Leftover risotto is also great for making arancine.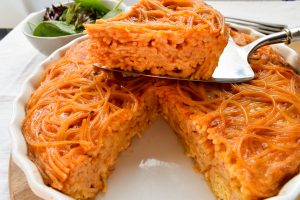 Recipe ideas: Arancine of pumpkin, sage and scamorza affumicata (smoked mozzarella), Frittata of creamed pumpkin, potato and baby spinach, Frittata of spaghetti, and Baked frittata with potatoes and broccolini.
#7 Leftover raw vegetables:
Have you found a great special when buying vegetables in bulk but not sure how to use them? You can portion and freeze vegetables including asparagus, green beans, carrots, broccoli, cauliflower, pumpkin (squash) and capsicum (peppers). Alternatively make vegetable soups, casseroles and side dishes. Fennel is a great vegetable which can be used raw in salads, baked or braised. Another tip is to make just enough salad for one meal as a dressed salad cannot be used for other meals which is a waste.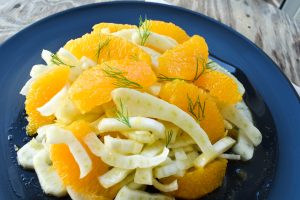 Recipe ideas: Braised fennel with olives, Insalata (salad) of orange and fennel, and Chickpea, pumpkin and spinach salad.
#8 Leftover meat:
Many people overlook giving leftover meat a second life. If you have left over meatballs (I know, not likely), make meatball panini the following day for lunch. Use leftover meat from roasts to make roast beef, lamb, pork or chicken sandwiches. Roasted or slow-cooked stewed meat also makes a great lunchbox salads. If you have a lot of meat left over from a celebration, consider make a hearty pie.
As stated in our previous blog, good food should not go to waste. Italy's best chef Massimo Bottura who owns and runs Osteria Francescana, a three-Michelin-star restaurant based in Modena and ranked #1 restaurant on the 2018 World's 50 Best Restaurant List founded a non-profit organization 'Food for Soul' to promote social awareness about food wastage and hunger.
Take the best of the ingredients from every stage of its lifespan. That's what the real beauty is: to make something valuable out of something that might be seen as not having any value at all.
Massimo Bottura
You too can make a difference by learning to love your leftovers. We all need to be conscious of and teach our children about using food and minimising food waste. Use these tips to make your contribution today!
8 commonly wasted foods and how to use them up blog authored by Vanessa Bottaro.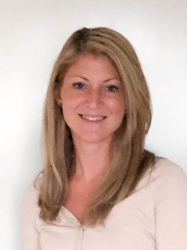 The only thing better than being in beautiful Italy is cooking and writing about Italian food!

I live in Melbourne, Australia with my husband Simone and two children. They are my first love! Italian Spoon brings my second love for cooking Italian food and blogging to life and I am loving it!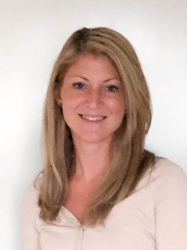 Latest posts by Vanessa Bottaro (see all)