5 reasons to be excited about Zucchini recipes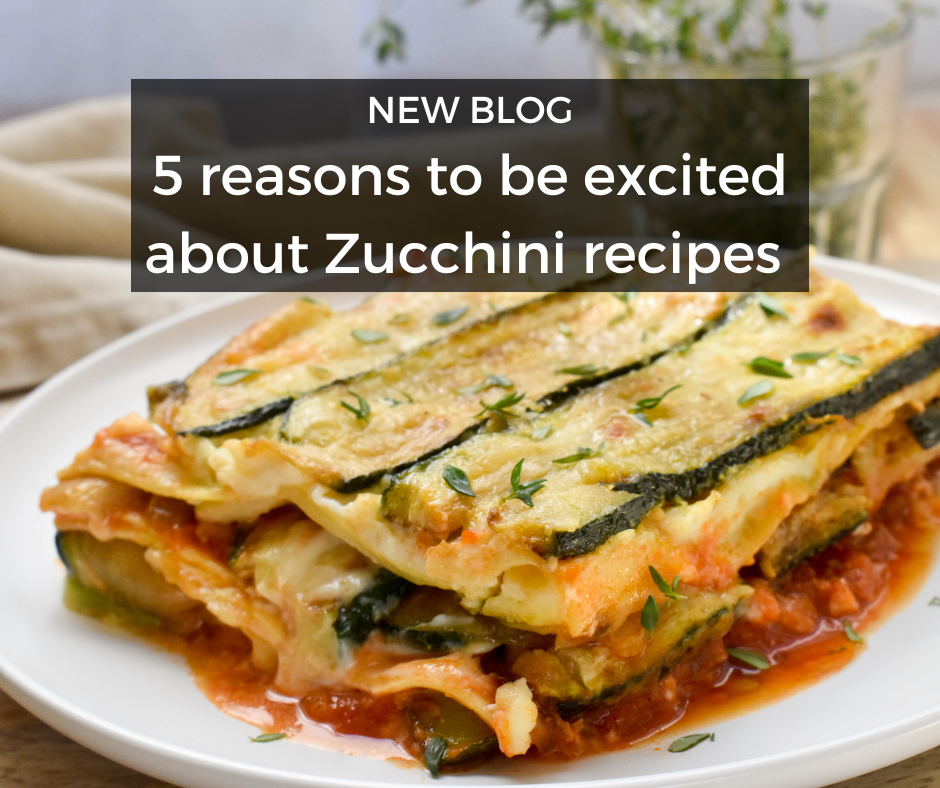 Zucchini, also known as courgettes in some parts of the world, are a versatile ingredient and staple of Italian cooking. Zucchini opens up a bright and wonderful world of mouth-watering flavour for starter recipes (antipasto), with pasta, as a base for risotto, to feature on side dishes and with seafood. They come in all different shapes, colours and sizes. Read our blog and discover 5 reasons to be excited about Zucchini recipes which are super easy to cook at home!

#1 Starter (antipasto) recipes with zucchini
Crusty on the outside and soft on the inside, nothing tops a homemade focaccia made from scratch! This recipe, featuring zucchini, is flavoured with extra virgin olive oil, sea salt and rosemary tops them all. It is shockingly easy but leaves a lasting impression on friends and family at the dinner table!
Who doesn't love a large bowl of Minestrone (meaning 'big soup') soup during the colder months? It is the ideal dish after a few days of indulgence or during times when you're trying to eat light but 'con gusto' (with taste).
#2 Pasta recipes with zucchini
Our Zucchini lasagna recipe is a lighter take on the classic lasagna. A delicious family meal for all ages, it combines zucchini, lasagne pasta sheets, tomato sauce, mozzarella cheese, thyme and simply the best Beschamel sauce for a moth-watering treat.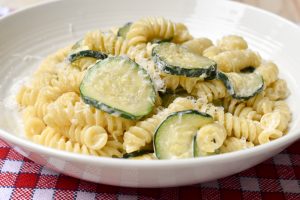 If you are looking for a quick midweek recipe, look no further than Zucchini and Philadelphia pasta. You will not believe how creamy and delicious it is with not much effort/time required to make it.
Pasta and roasted vegetables come together beautifully in this recipe. The fusilli pasta is coated with 'vedure arrosto' (roasted vegetables), including delicious pumpkin, zucchini & sweet potato.
The best recipe for Vegetable lasagne is right here. Bake our lasagne combining the goodness of pumpkin, spinach, zucchini, sage, cheese and a the best Besciamella sauce recipe for a mouth-watering treat.
#3 Risotto recipes with zucchini
Zucchini risotto is a creamy vegetarian risotto made with fresh zucchini, onions and freshly grated Parmigiano Reggiano. Learn how to make the perfect Zucchini risotto in only 25 minutes.
Risotto primavera is made with pumpkin, zucchini, asparagus and peas. This killer recipe is packed full of flavour and takes just 30 minutes to cook.
#4 Zucchini as a side dish
Sneak in more veggies with our recipe for zucchini fritters. It is so easy to make and perfect for vegetable lovers searching for a tasty new dish to try.
The fresh mint in this recipe compliments the vibrant zucchini and sweet potato in this tasty Baked zucchini frittata recipe. It is only easy to make, but absolutely delicious!
#5 Zucchini and fish recipes
This recipe is definately for the seafood lovers! Prawns are the hero of this simple zucchini and prawn risotto dish. Cheese and seafood doesn't normally work but the white wine and Parmigiano in this recipe really make it sing.
Treat yourself to a luxurious and creamy Risotto with rock lobster and zucchini! This recipe is made using the traditional method for preparing risotto and contains Rock lobster stock for enhanced lobster flavour. It is ideal to cook for small celebrations of up to 6 people and sure to impress!
Shrimp, zucchini, and cherry tomatoes are a classic flavour trio. Shrimp, zucchini and cherry tomato pasta is an affordable recipe, simple to make, ready in just 30 minutes and suitable for many occasions.     Zucchini really is the perfect ingredient in recipes – fantastic in starters through to pasta, risotto and side dishes. Thank goodness that zucchini is readily available all year round, not just during summer through to autumn when they are in season. I am so excited to cook with zucchini this week which I have found also found to be reasonably priced here in Melbourne, Australia.
Happy cooking!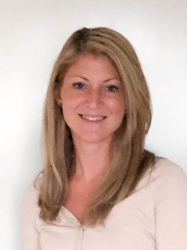 In my eyes, Italian cuisine is love on a plate.

Vanessa is Creative Director of the Italian Spoon website and Author of The Italian entertaining cookbook, a collection of home-style Italian recipes and tips for entertaining in true Italian-style. In addition to cooking and taking photographs, Vanessa writes the recipes and blogs to bring the love of Italian cooking to life! The collection of recipes and blogs on the website have been inspired by travels to Italy and desire to share what she has learnt from the great 'Mamma's and 'Nonna's in her life!

Vanessa is an entrepreneur and wife to husband Simone and the mother of two beautiful kids Dante and Mia. Even so she was born and lives in Melbourne Australia, Vanessa has a deep connection to Italy. Perhaps it is the food, or maybe it is because it is the place where Vanessa met the love of her life, Simone to whom she has been happily married for so many years.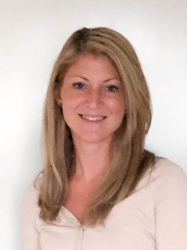 Latest posts by Vanessa Bottaro (see all)