Tips to plan a feast like an Italian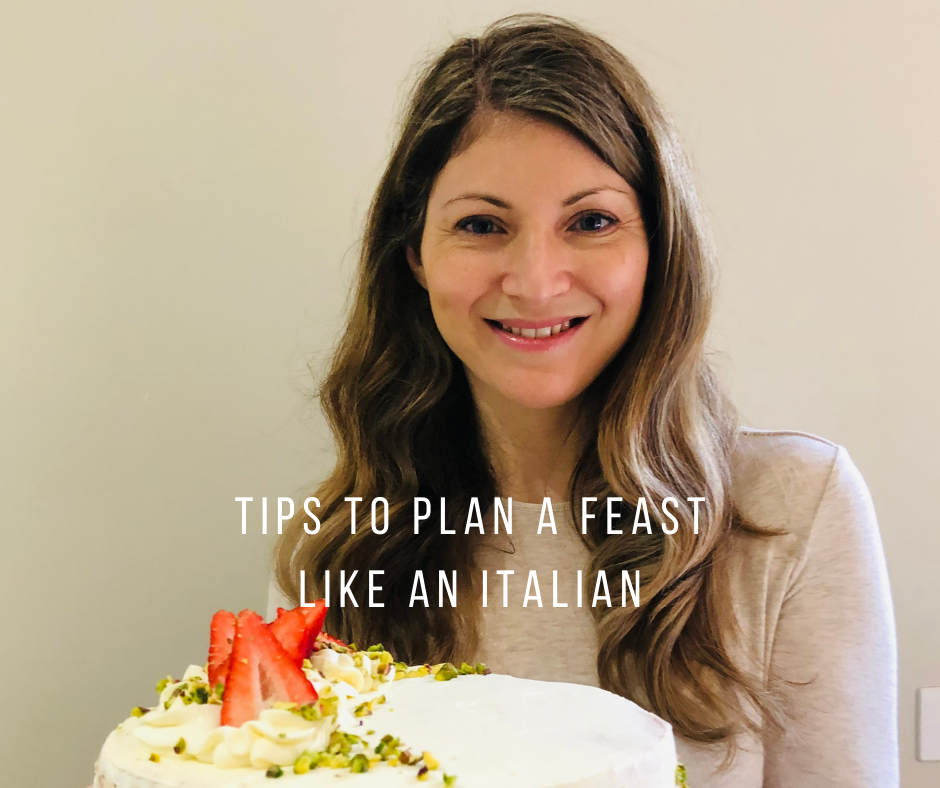 Italians love their food and food is love. Great food was invented in the home kitchens of great Italian mamas and nonnas who have passed on their secrets, generation to generation. Entertaining in your home is a way to show love for the family and friends. Follow these tips to plan a feast like an Italian and bring a piece of beautiful Italy to your dining table.
The first rule for an Italian feast is to create super impressive food but keep it simple. Simple is not always easy and luckily, we have interpreted nonna's cucinare a occhio (meaning: cooking by eye) into precision measurements and specific cooking instructions. We have translated nonna's vague references to ingredients like quanto basta (meaning: just enough) into real quantities and cooking methods you can actually use. For best results, always buy the best and seasonal produce for Italian cuisine. Quality produce is key to make your dishes shine. So how do you entertain like an Italian? Here are 4 tips to plan a feast like an Italian: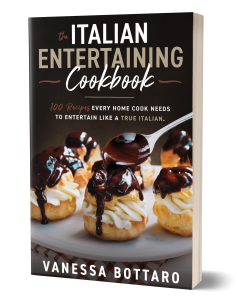 Tip #1 Plan the ultimate lunch/dinner party menu
Celebrations call for recipes that impress. When entertaining for guests, ideally, cook recipes that you have made before to reduce room for error. You also need to consider your timing for kitchen equipment and space you have in the fridge. Try to prepare as many dishes as possible in advance and refrigerate. That way, you can focus on pouring drinks and enjoying your guests' company rather than being stuck in the kitchen. My cookbook has recipes to cook the Italian classics – pasta, lasagne, cannelloni, roasts and let's not forget a classy touch on the Aussie/Italian barbecue (with Morton Bay bugs/Bay lobster), lots of sides and delicious Italian desserts.
It is a very proud moment to release my new cookbook THE ITALIAN ENTERTAINING COOKBOOK which is an extension of the Italian Spoon website. It is a collection of home-style Italian recipes that are easy to follow and perfect for entertaining family and friends. The recipes in this book come from a tradition of simplistic home cooking of real Italian food passed down for generations. They also stem from the modernisation that comes with my passion for experimenting and refining recipes.
You might want your guests to bring food which is very Italian. If this is the case, make sure the invitations are very specific to guide your guests on what food to bring. For example, let guests know if you need them to bring sides or dessert. Consider what your family members/friends will be bringing (which you will have asked them in advance). You can then fill in the gaps.
Tip #2 Create Party ambiance to light the party
Do you have enough tables and chairs? Use the furniture you already have or rent some for the event. Get out the tablecloths, serving dishes, table decorations and centrepieces you will need to set the table the day before the party. Flower arrangements and candles make great choices to create a warm and inviting atmosphere. An amazing party not only has a great menu, but festive dinner table setting. Entertaining in style means no paper plates or plastic cups, in fact, no throwaway items at all. Why? Use of dinnerware improves the experience and makes the food tastes better. Similarly, glassware changes the delightful experience of wine and prosecco.
It is important to have a theme. This will vary depending on whether it is a birthday party, special occasion or festive celebration like Easter or Christmas. If you get stuck and cannot think of a theme, let the colours of your dining room/event space inspire you. For example, if the room has baby blue textures and accessories, let your theme complement the living space and go for a blue and silver palette. If you have a separate dining room or event space, you could even set the tables the day before and have it ready to go. Don't just stop at decorating. Think about what music you would like to play during the meal. You may not have thought about the music, but the dining ambiance is just as important as the meal. Music is a great way to add warmth and ambiance to any party with many free music Streaming Apps and Services to choose from.

Tip #3 Budget for entertaining
There's no question that entertaining can be expensive. If you're on a budget for your Italian feast, here are some tips to make your dollars go further.
Set a total spending limit
Break the list down to separate budgets to shop for food items, decor and an outfit or new accessories. Yes, you still can buy something new to wear on a budget. If you already have something fabulous to wear, take it out and make sure that it fits right, is ironed and ready to wear. The same applies to the rest of the family
Check what food items you already have at home before going shopping. This is the best time to clean (and organise) your pantry and fridge
Create a smart menu and replace traditional roasts with roast chicken or affordable meat cuts that can be slow cooked. Include lots and lots of vegetable side dishes which are more budget-friendly and so Italian
Decide what your one or two big-ticket items are going to be and splash out – e.g. oysters, prawns, lobster, antipasto platter. Have the rest of the menu based on affordable ingredients
Make a list of shopping items that you need
Buy table décor on a budget
Plan your food shopping ahead of the big day. Buy and store items that aren't perishable when on special like canned goods, serviettes, biscuits, alcohol you will be serving etc. It will save you time leading up to the party when you need it the most
Buy discounted alcohol cases ahead of time when on special which is an essential part of the party.
Tip #4 Buffet or plated meal
Do you want the serving style to be buffet or plated for the occasion? Here are pros and cons of each to help you to choose the right serving style for your celebration.
Note: If you have more than eight guests, a buffet-style Italian feast is ideal, unless you are limited for space. A sit-down plated meal typically consists of three to four courses including an optional antipasto, first course, main meal and a dessert.
Buffet Style
Pros
Allows you to offer a larger variety of dishes and sides as you don't need to think about plating the food
No need to guess what portion to serve. Your guests can help themselves to choose exactly what they want based on individual taste and appetite
Buffet-style can be as classy or casual as you make it
Offers a relaxed atmosphere for guests
The line. I have listed this as a pro as for some people, the line of the buffet is the best part. There is no denying that the line is a great way to get up and socialise.
Cons
The line. I have listed this as a con as not everyone sees lining up waiting for food as a positive
More variety of dishes means more preparation and potentially bigger portions which costs more
Buffet-style requires more space to set up a food station
More consideration is required to ensure safe food practices e.g. a single utensil for each dish on the buffet.
Plated meal
Pros
With a plated meal, there are no lines, and everyone is served at the same time
Plated meals create a traditional and formal ambience to the event. This could also be a con as this style is not for everyone
Less meals and preparation provide the opportunity for portion control (serving smaller meals) which costs less money.
Cons
Reduced variety of sides and items as you are limited to how much food fits onto the plate
Does not cater for guests that may prefer a larger portion of food or go back for seconds of their favourite dish (which buffet-style allows for)
Different utensils and extra care required to plate for guests who have allergies and dietary restrictions
Not only are you cooking and plating food but serving dishes as well. You may need to recruit helpers to hand out the plated meals.
I would like to express my gratitude to family members who have contributed recipes and taste-testing services for this cookbook. Thank you to the people who have already purchased the book. I am so proud that you will be using the recipes in this cookbook to create beautiful memories with your friends and family.
Get your hands on a copy of the Italian Entertaining Cookbook now!
If you haven't already got your hands on a copy, you can order the Paperback or Kindle version of The Italian Entertaining Cookbook from Amazon (links beelow). You'll definitely want to use the tips in the book for planning your next Italian feast, but you can put them to good use for meals the rest of the year as well.
"If you have a kitchen, Italian spoon and The Italian Entertaining cookbook, you have everything you need to entertain with style."
Available in Paperback or Kindle Versions.
Amazon (Australia)
Amazon (US)
Amazon (UK)
Amazon (Canada)
Amazon (Italy)
Also available on Amazon.de, Amazon.fr, Amazon.es, Amazon.co.jp and Amazon.nl.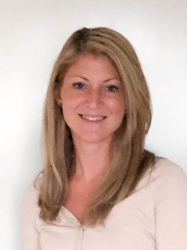 What is second best thing to being in beautiful Italy? Cooking and writing about Italian food, of course!

I live in Melbourne, Australia with my husband Simone and two children. They are my first love! Italian Spoon brings my second love for cooking Italian food and blogging to life and I am loving it!

I hope to inspire you to continue the tradition of Italian home cooking. Buon appetito!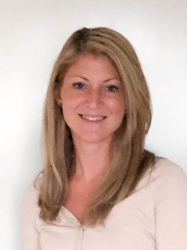 Latest posts by Vanessa Bottaro (see all)