Top 6 Italian pumpkin recipes for Halloween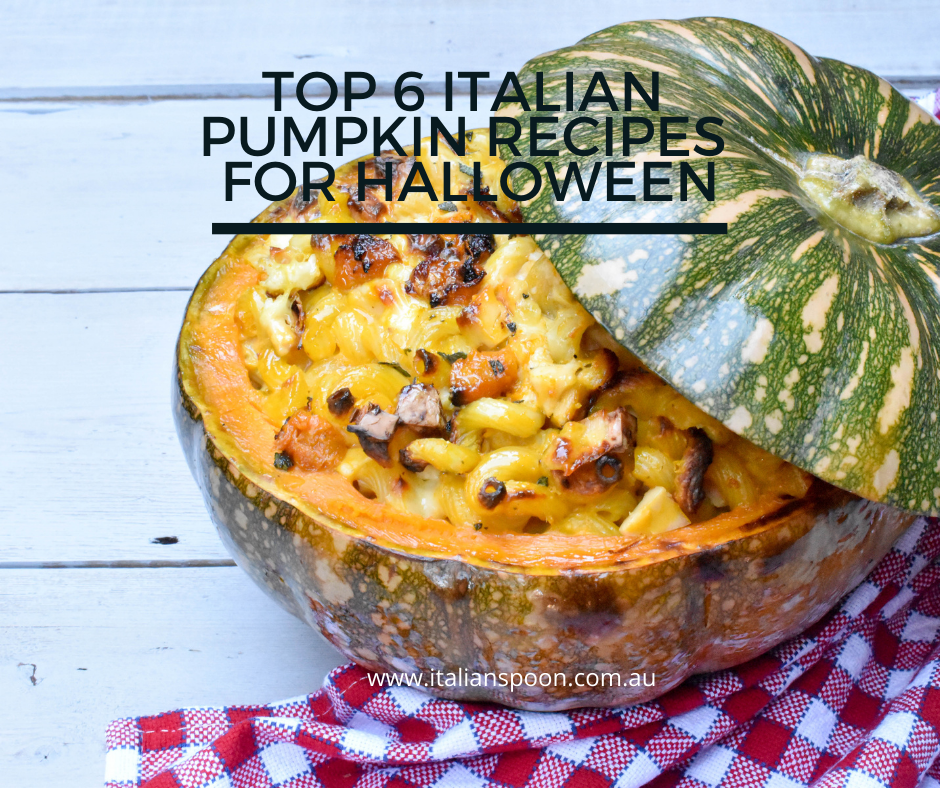 What could be better for a meal on 31 October 2020 than a pumpkin themed lunch or dinner to celebrate Halloween. If you live in the Northern Hemisphere, autumn (also known as fall) is here and pumpkin is in season. At least once a year on Halloween, you should dedicate a meal on the most recognisable ingredient of the day – pumpkin of course!
Pumpkin is a popular ingredient in the seasons of autumn and winter. In Italy, cooking produce that is in season and locally grown is paramount. My travels to Italy have introduced me to a philosophy of eating food at its best. I have come to appreciate and enjoy food when it is in season. It is a simple concept however many people compromise taste for convenience. Produce that is in-season is not only fresher and tastes better but is also cheaper, likely to have higher nutritional value as produce is sold closer to harvest and supports local farmers and producers in your area. I encourage you to adopt this mentality and not give in to the out of season foods available all year round in supermarkets. If you live in Australia like me, most of our fruit and vegetables are available all year round so it is difficult to understand what produce is in season.
Before we reveal our pumpkin-inspired dishes, are do you know why pumpkin is associated with Halloween?
Why is pumpkin associated with Halloween?
In the 19th century turnips were hollowed out and candles inserted to act as lanterns, now known as Jack O' Lanterns. The turnip lanterns were placed in doorways to scare away evil spirits, yes like you guessed, they were to scare away an evil man named Jack.  Later on, pumpkins were considered to be a larger and therefore better substitute for the turnip. In Australia, we don't see that many carved pumpkins, certainly not in doorsteps as you see in America with scary and creative designs leading up to and on Halloween. Halloween is most celebrated in Ireland, Canada and the United States. Every year in Mexico, Latin America and Spain, Día de Muertos (the day of the dead) is also celebrated from 31 October to 2 November to honour deceased loved ones and ancestors. Today, people from many parts of the world hollow out pumpkins for Halloween.




Pumpkin-inspired recipes for Halloween
Of course, you don't need to cook spooky looking food to celebrate Halloween. You can still have a great time and fun with pumpkin-inspired recipes. Here are top 5 Italian pumpkin recipes for Halloween: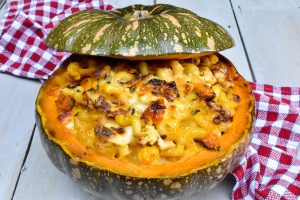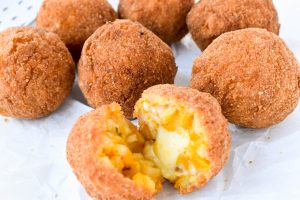 1.Pumpkin, sage and smoked mozzarella pasta bake
2.Arancine of pumpkin, sage and smoked mozzarella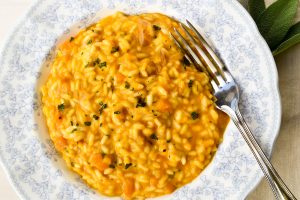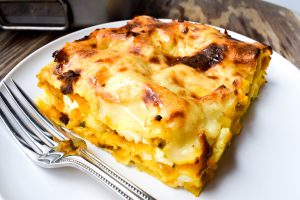 3.Risotto of pumpkin, sage and smoked mozzarella
4.Pumpkin, sage and ricotta lasagne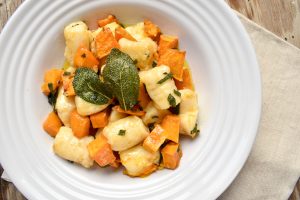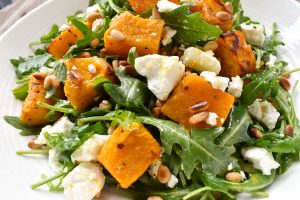 5.Potato gnocchi with oven roasted pumpkin
6.Rocket salad of pumpkin, goat's cheese and pine nut
Discover more Italian recipes online at Italian Spoon. You can also register with us for free and add these recipes to your favourites or My Meal Plan today.
Happy cooking!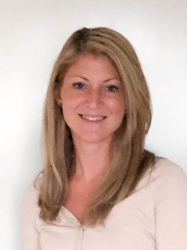 What is second best thing to being in beautiful Italy? Cooking and writing about Italian food, of course!

I live in Melbourne, Australia with my husband Simone and two children. They are my first love! Italian Spoon brings my second love for cooking Italian food and blogging to life and I am loving it!

I hope to inspire you to continue the tradition of Italian home cooking. Buon appetito!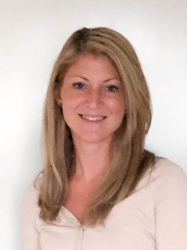 Latest posts by Vanessa Bottaro (see all)