Our favourite Italian stuffed pasta dishes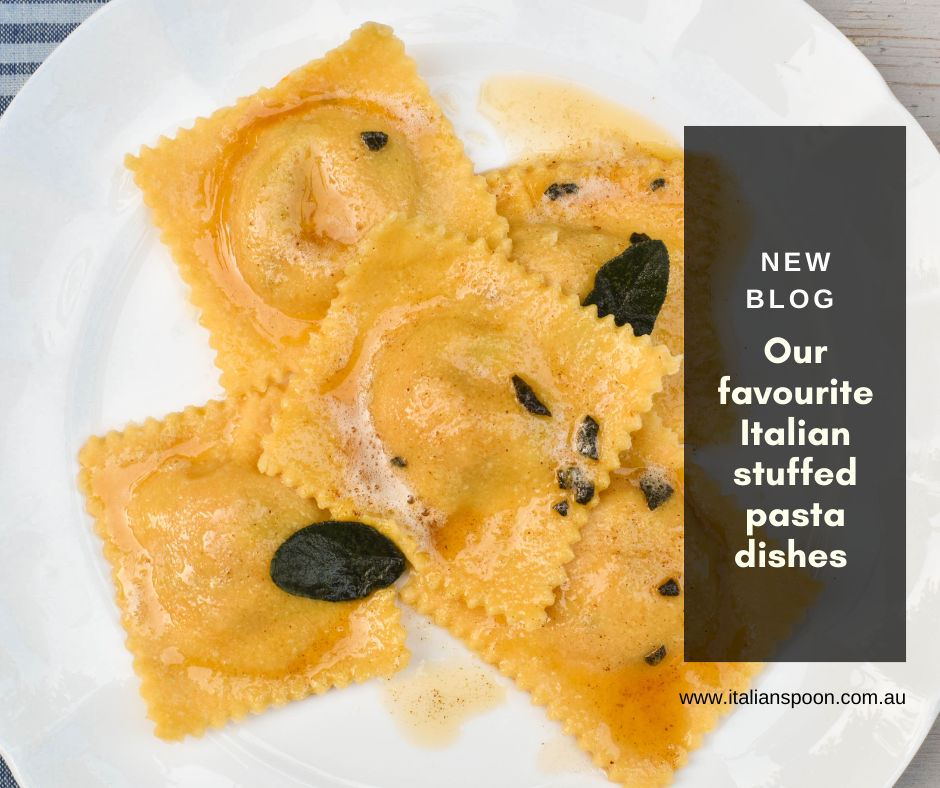 What's the first thing that comes to mind when you think of Italian food? I am guessing it would be pasta and for very good reason. Pasta is a staple of Italian cuisine. Italian stuffed pasta, known in Italian as 'Paste ripiene' are some of our favourite dishes. These are a more technical pasta dish with filling which could be vegetable, meat, fish or cheese based. Sauces vary from a burnt butter sauce and grating of Parmigiano Reggiano cheese to rich ragù but all combinations equate to a really sophisticated dish. Read our blog for great Italian stuffed pasta dishes – and all which taste amazing!
There are classic filled pasta shapes that you'll find throughout Italy and distinctive stuffed pasta in specific regions of Italy that vary from North to South, East to West. Types of stuffed pasta include (but are not limited to):
Agnolotti, originated in Piedmonte and have a filling of meat or vegetables. They are made from a single piece of pasta folded over and sealed to form a rectangle or into half-moon shape. There is also a 'pinched' version known as Agnolotti del plin in Piedmonte
Cappelletti pasta is a staple of cuisine in the Emilia-Romagna region. Cappelletti literally means 'little hats' in Italian. They are made from squares of pasta that are folded in half and then twisted to form the shape of a small hat. Visually, they are similar to tortellini in shape, with one difference being that is Cappelletti are made from squares of pasta whereas tortellini are made from circles. They taste different, however, as traditionally they are made with a different meat filling
Conchiglioni means 'big shell' in Italian. Traditionally, they are made by stuffing the partially- cooked shell-shaped pasta with a vegetable, meat or cheese filling, lined with and topped with a tomato-based or besciamella (bechamel) sauce before baking
Cannelloni, a tube-shaped pasta that is made by stuffing the pasta with filling, covering it in sauce, and baking it. Cannelloni originated in Naples but now popular in many regions. They are traditionally made with a cheese,vegetable or meat-based filling – I tend to buy Cannelloni that don't require partial cooking and use a disposable piping bag to fill
Pansotti, a filled pasta from the Liguria region of Italy. They are triangular in shape and pair well with a pesto, walnut or butter and sage sauce
Ravioli are most commonly square shaped, though can also be circular and semi-circular, known as 'mezzelune' in Italian. They are filled with meat, cheese or vegetables and traditionally served in sauces made with a tomato, meat, butter and sage or cream base. There are also Ravioloni which are a larger ravioli shaped pasta
Tortellini, Tortelli and Tortelloni – ring-shaped pasta (listed in order from smallest to largest) that are filled with vegetables, meat or cheese. The smaller Tortellini are great to serve 'in brodo' (soups) whereas Tortelli and Tortelloni are served as a main course on their own.
Whatever your pasta needs and wants are – traditional, vegetable, seafood based or the ultimate meat-lovers comfort pasta, we have the dish for you. Here are some ideas of our favourite Italian stuffed pasta dishes to bring to the table: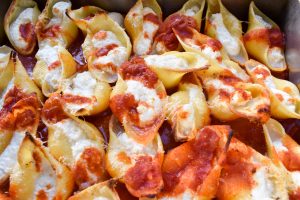 Conchiglioni (large pasta shells) filled with ricotta
Ravioli filled with spinach and ricotta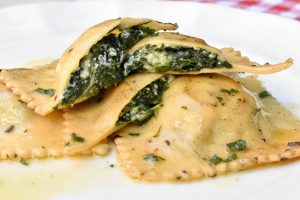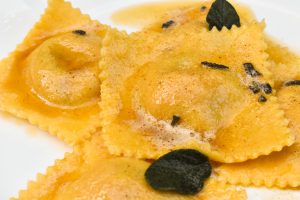 Ravioli filled with pumpkin and sage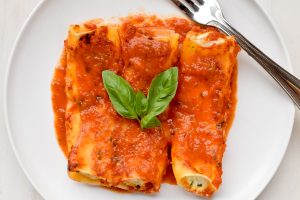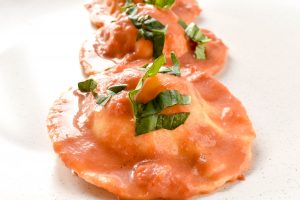 Ravioloni of smoked salmon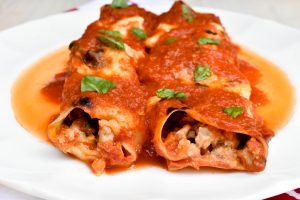 Meat-filled cannelloni with Italian tomato sauce
Discover many more delicious pasta and Italian recipes online at www.italianspoon.com.au. Now it is time to roll up your sleeves and get the flour, eggs and rolling pin ready – happy cooking!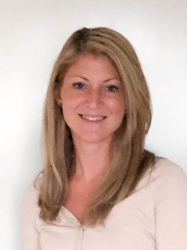 What is second best thing to being in beautiful Italy? Cooking and writing about Italian food, of course!

I live in Melbourne, Australia with my husband Simone and two children. They are my first love! Italian Spoon brings my second love for cooking Italian food and blogging to life and I am loving it!

I hope to inspire you to continue the tradition of Italian home cooking. Buon appetito!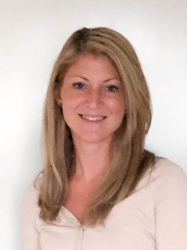 Latest posts by Vanessa Bottaro (see all)