Looking for Mother's Day dessert ideas? Celebrate with the top 6 Berry recipes of all time!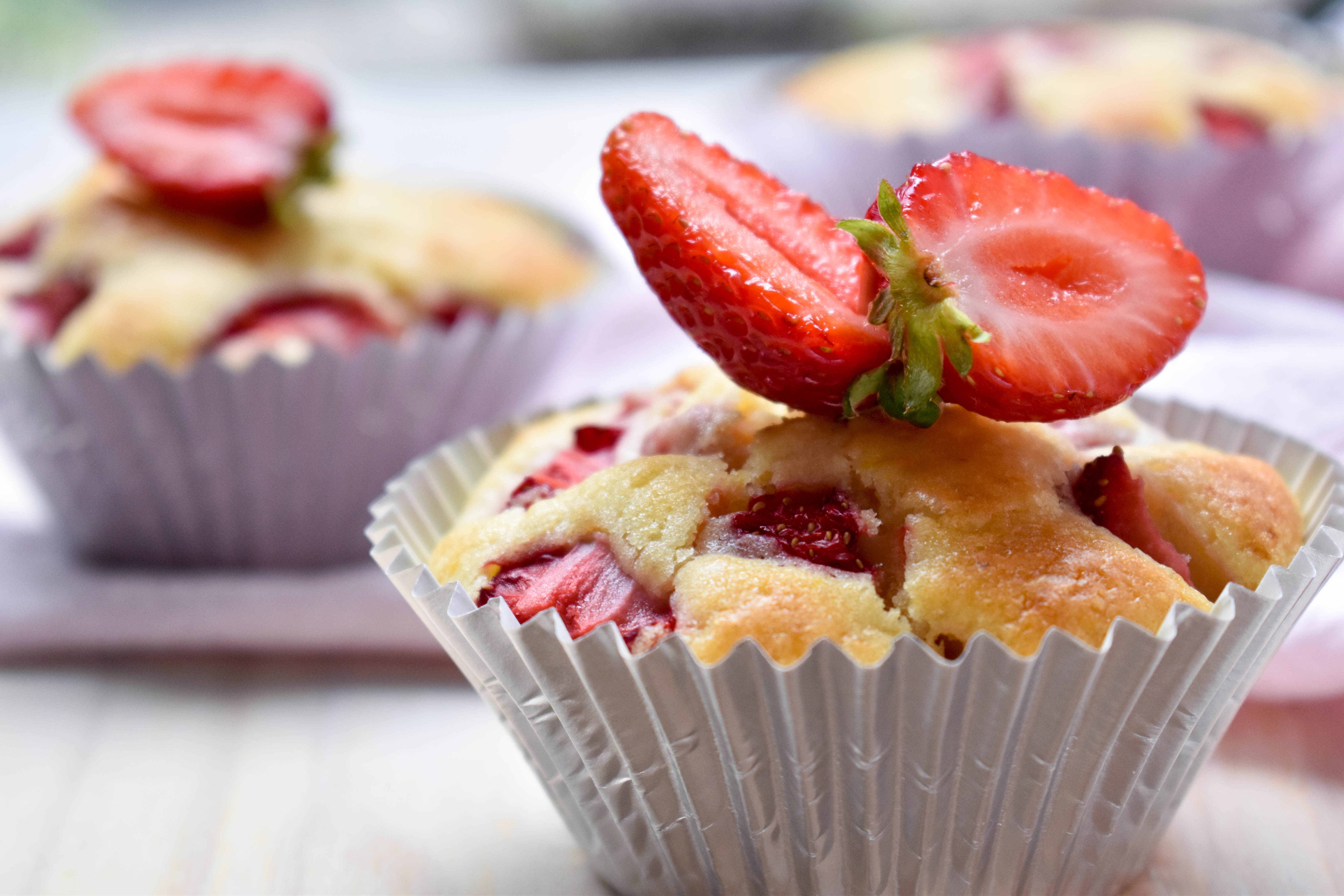 Mother's Day, known as 'festa della mamma' in Italy, is only around the corner. Are you looking for Mother's Day dessert ideas to treat your mum or loved one? From Blueberry and ricotta pancakes, irresistible Strawberry cheesecake, show-stopping Zuccotto with strawberries and cream, Torta della nonna (Nonna's sponge cake) with strawberries and cream to Raspberry and vanilla bean cream tart we've got something to satisfy everyone's sweet tooth for afternoon tea or dessert. This blog suggests just 6 of the most berrylicious recipes to impress the special mum in your life.
The first special woman in everyone's lives is usually their mother. Mother's Day falls every year on the second Sunday of May and is about honouring your mother and showing appreciation for all she has done for you. Want to know how to spoil a very special mum this Mother's Day? Nothing says I love you more than cooked breakfast in bed or home-cooked dessert. The kids will also love to get involved and what better to cook this Mother's Day than one of our top 6 Berry recipes of all time!
You may be asking why should I choose berries for the base of my Mother's Day dessert? Berries are a superfood and packed with antioxidants that are proven to improve your health with protection of the body against free radicals (unstable atoms that can damage cells, causing illness and aging). All berries are good for your heart with research showing that eating blueberries, in particular, reduces the risk of cardiovascular diseases. Berries are also high in fibre and lower the risk of high cholesterol. Mum will appreciate the consideration you have put into her health. If that's not a good enough reason to put berries on your Mother's Day menu, what about the taste. They are juicy, absolutely delicious and in shades of pink/red – it does not get more feminine that that.
The question is, which of Italian Spoon's top 6 Berry recipes will you choose to cook?
P.S. Don't forget to add the finishing touch with a thank you note (maybe even hand written from the kids) to let mum know how special she is to you.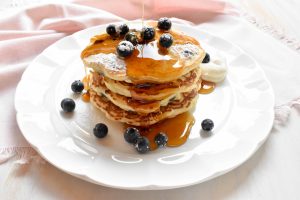 1. Blueberry and ricotta pancakes:
I would gladly have this every Mother's Day. These pancakes not only have a hint of lemon and are full of juicy blueberries but are the fluffiest pancakes you have ever tasted. This recipe is as much a gift for mum as it is for the whole family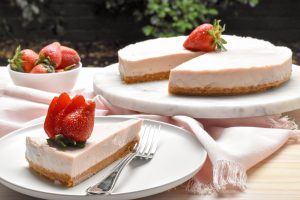 2. No-bake Strawberry cheesecake:
Strawberries and cream are a match made in heaven. This easy No-bake Strawberry cheesecake recipe combines these two classic ingredients with mascarpone, cream cheese and a buttery biscuit base. It may be a big call but I can guarantee that this cheesecake is not only delicious, but the best cheesecake you have ever tasted and so easy to make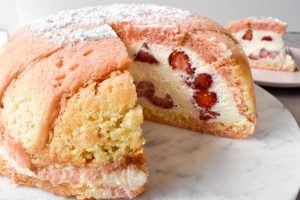 3. Zuccotto with strawberries and cream:
Zuccotto is a classic Italian dessert. Italian Spoon's version is a sponge cake dome, filled with strawberries and cream, and finished with delicious Alchermes syrup. Learn how to make it today!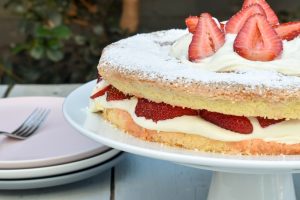 4. Torta della nonna (Nonna's sponge cake) with strawberries and cream:
This recipe was inspired by a great Italian Nonna for the whole family to enjoy. Everyone's sure to want a second helping when you whip up our Torta della nonna (Nonna's sponge cake) with strawberries & cream.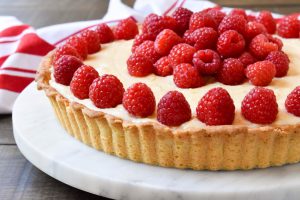 5. Crostata 'ai lamponi e crema pasticciera' (raspberry and vanilla bean cream tart):
What could be better than a raspberry and vanilla bean cream tart? This recipe is so sweet and delicious –simply perfect your Mother's Day dessert or afternoon tea!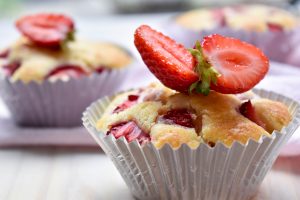 Made from scratch, these light and buttery strawberry muffins are bursting with fresh strawberry flavour. Perfect for breakfast or afternoon tea, this recipe is sure to be a family favourite!
Whichever recipe you have chosen to cook to celebrate Mother's Day, I am sure mum will be most appreciative. Just don't forget to clean up the dishes afterward. Trust me when I say that mum will appreciate the gesture of the family cleaning up just as much as the home-cooked dessert.
Happy Mother's Day and happy cooking X
Looking for Mother's Day dessert ideas? Celebrate with the top 5 Berry recipes of all time blog authored by Vanessa Bottaro