How to arrange an antipasto platter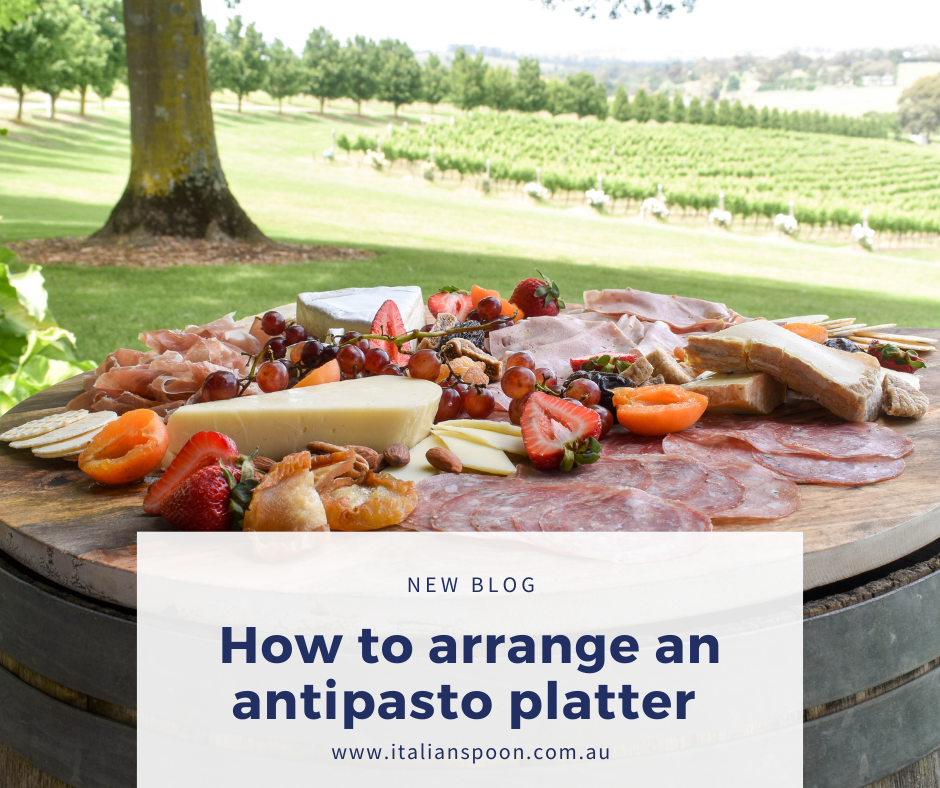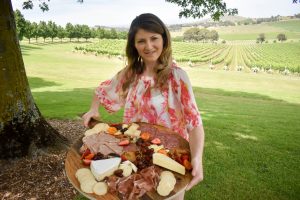 We regularly visit the De Bortoli Yarra Valley Estate, Australia's 6th largest wine company and 3rd generation family owned/managed winery that produces high quality wine from hectares of breathtaking vines as far as the eye can see. Great wine can only inspire great food pairings. On this occasion, our family has come together to enjoy an antipasto platter, great wine and the magnificent setting of De Bortoli. Read our blog for tips on how to arrange an antipasto platter.
It sounds simple however arranging an antipasto platter goes beyond throwing good quality Italian cold meats, a few cheeses, olives and crackers onto a board. 'Antipasto' literally means 'before the meal' in Italian. An amazing Italian feast usually starts with an antipasto platter which sets up a grazing station for your guests to socialise while selecting food. The secret of a great antipasto platter is in the quality of ingredients, combination of textures/flavours and attention to detail in the presentation.
Our Antipasto platter pairs well with a glass of Champagne or Prosecco. It is the Italian way and great to get the party started. Starting your party meal with decadent cheese and chilled bubbly will lift your party to a whole new level. Follow these eight steps tips to arrange the ultimate antipasto platter.
Tip #1: Choose the right board/platter
The first step to preparing the best antipasto platter is to have the right platter. A wooden chopping board provides a rustic look. It is the most traditional choice with the added benefit of keeping the ingredients moist. Slate is a good look for a more modern design. The dark colour of slate provides a great contrast to the light-coloured cheeses and bright fruit which is lovely. Don't have a board/platter? You can choose a modern or rustic look and buy one of our favourite platters from Amazon.
Buy from Amazon (US)
Buy from Amazon (Australia)
Buy from Amazon (US)
Buy from Amazon (Australia)
Tip #2: Picking cheese for an antipasto platter
When it comes to picking cheese for an antipasto platter, there are so many incredible combinations to try. Wondering where to start? I like to choose five varieties of cheeses for taste and texture which I have based this antipasto platter on. Alternatively, if you are cooking a lot of food, you could reduce this to three.
Most cheeses can be categorised into four types: soft, blue, aged and firm. It is best to serve at least one of each. Before we talk about our top cheese suggestions, how much cheese is enough? As a guide, buy 60g of cheese per person multiplied by five for the individual cheese amount, allowing slightly more for the fresh cheeses and a bit less for the firm. For example, if you are buying for eight people, a generous portion would be 480g for each cheese.
My top picks for cheeses include:
One soft cheese – luxurious double or triple cream cheese such as Brie. Brie is rich and buttery with a whipped texture and fairly mild flavour which is a great way to start a meal. To serve, cut half of the Brie into small triangular wedges and place a few on crackers
One blue cheese such as Gorgonzola dolce (mild). Cut the Gorgonzola into thin triangular wedges with a few on crackers
One or two semi-soft cheeses – I recommend Fontina Val D'Aosta and Taleggio, sliced
One medium or hard cheese such as Provolone, sliced or Parmigiano Reggiano with its sharp saltiness makes for a tasty cheese, best served cut into cubes or flakes.
Tip #3: Cheese cutting and arrangement
For visual interest, cut each type of cheese differently. I like to cut soft cheeses into triangular wedges, sheep and goat cheese to be sliced. For hard cheeses like Parmigiano, cut into cubes or serve in flakes and stack them up on the board. Remember to remove non-edible crusts.
Decide the path for cheeses on the platter which is important for serving. For a long platter, you could present the freshest cheeses in the far left and flow through to the most intense in the far right. For a round platter perhaps the flow could have a clockwise direction of the freshest, medium and lastly most flavour intense. An important detail is to serve your antipasto platter with separate cutting tools (knives) for each cheese. Check out these cheese cutting tools from Amazon.

Buy from Amazon (US) Buy from Amazon (Australia)

Buy from Amazon (US) Buy from Amazon (Australia)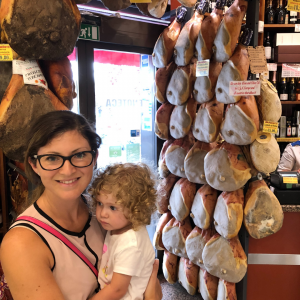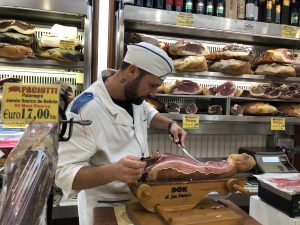 Tip #4: Arrange the 'salumi' (cold meats)
Ideally choose three varieties of cold meats (known as 'salumi' in Italian). Prosciutto, salami and mortadella are a good choice for an antipasto platter. In terms of serving size, plan for 2 slices of each type of cold meats per person, except for salami where I buy 4 slices per person. It is always a good idea to buy a little extra in case. Create a different fold or arrangement of salumi on the entertainment platter for visual interest.
I recommend the arrangement of:
Long and thin cold meats like prosciutto by holding vertically and then lay down on the platter with a light twist of the hand
Small and thin circular cold meats like salami or Bresaola by either arranging them slightly overlapping or rolling them in a small cone and arranging in small stacks
Large and thin circular cold meats such as mortadella by folding in half, and then half again or roll them into a small cone.
The next time you are in Rome visiting the Vatican area, I recommend a trip to Paciotti Salumeria for their amazing selection of salumi. That is, if you can get passed the fragrant arch of hung prosciutto (pictured above).
Tip #5: Add bowls of olives
You can scatter olives around the board however I like to fill little bowls. Serve a mixture of green and black olives to suit everyone's taste and different colours and flavours. I tend to buy marinated olives from a delicatessen however you can marinate your own using a good quality extra virgin olive oil, crushed fennel seeds, rosemary and red pepper flakes. The types of olives to look out for which are perfect for an antipasto platter are Kalamata, Castelvetrano, Luque (which are often stuffed with sweet peppers), Picholine, Gaeta and Cerignola. Buy versatile bowls from Amazon.

Buy from Amazon (US) Buy from Amazon (Australia)

Buy from Amazon (US) Buy from Amazon (Australia)
Tip #6: Fill in spaces with fruit and nuts
Now that you have added the main components of the antipasto platter, it is time to add more creativity to fill in the gaps with nuts, fresh and dried fruit. This is where the platter really starts to come together! I like to pair fruit and nuts according to the consistency of the cheeses. The type of fruits will depend on the season and the good news is that cheese pairs well with spring/summer and autumn/winter fruits.
Choose two of each of these below:
Strawberries, cherries, grapes (broken into small pieces and scattered in a few places across the board), fresh figs (halved) and pistachios to be enjoyed with soft cheeses
Fresh pears, figs, grapes, prunes and walnuts with gorgonzola
Plums are great to pair with Taleggio and Fontina. Dried fruits, including muscatel and figs are good all-rounders for semi-soft to seasoned cheeses. You can also buy a roulade of dried fruit and nuts such as fig and walnut or make your own
Apricots, dates, almonds, walnuts and quince paste (also known as Membrillo) to be combined with semi-soft and hard cheeses. Stone fruits are also a good choice, including peaches and nectarines (when in season).
Refrigerate the antipasto platter until 30 minutes before serving.
Tip #7: Add bread and crackers
I have purposefully left this step until last to dedicate most of the real estate to the real stars of the platter – the cheese and cold meats. When you remove your antipasto platter from the fridge it is time to add the crackers and bread. Question is: what is better to serve with your antipasto platter – bread or crackers? The answer is both. A sourdough, plain baguette or ciabatta bread is perfect to serve with the cold meats and cheeses. Serve one or two varieties of crackers like a combination of wafer-thin and more sturdy crackers fanned along the edges of the cheese plate to make them easy to grab. Place a small number of crackers on the platter and the remaining crackers on a separate plate. You can also serve tall grissini in a glass for height.
Tip #8: Serving the ultimate antipasto platter
Before serving, you will have already removed the antipasto platter from the fridge at least 30 minutes beforehand to enhance the taste. Now to the best part – serving the ultimate antipasto platter. Want to know how to add the WOW factor and take your platter and party to a new level?
Antipasto platters offer an opportunity to guide your guests on a sensory journey through the varying consistencies of cheeses. I say take it! You may or may not be aware that there is a precise order of which cheeses should be eaten first through to last. If you have followed the previous steps, it would already have bene reflected in the presentation. This is something that you should indicate to guests. Guide them to start the tasting of soft cheeses first which have a more delicate flavour and slowly progress in a crescendo of intensity.
Antipasto platter recipe
Get the recipe for the Ultimate Antipasto platter here.
Buon appetito!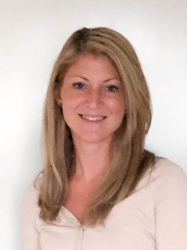 What is second best thing to being in beautiful Italy? Cooking and writing about Italian food, of course!

I live in Melbourne, Australia with my husband Simone and two children. They are my first love! Italian Spoon brings my second love for cooking Italian food and blogging to life and I am loving it!

I hope to inspire you to continue the tradition of Italian home cooking. Buon appetito!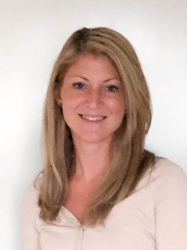 Latest posts by Vanessa Bottaro (see all)