Italian-style Father's Day cooking ideas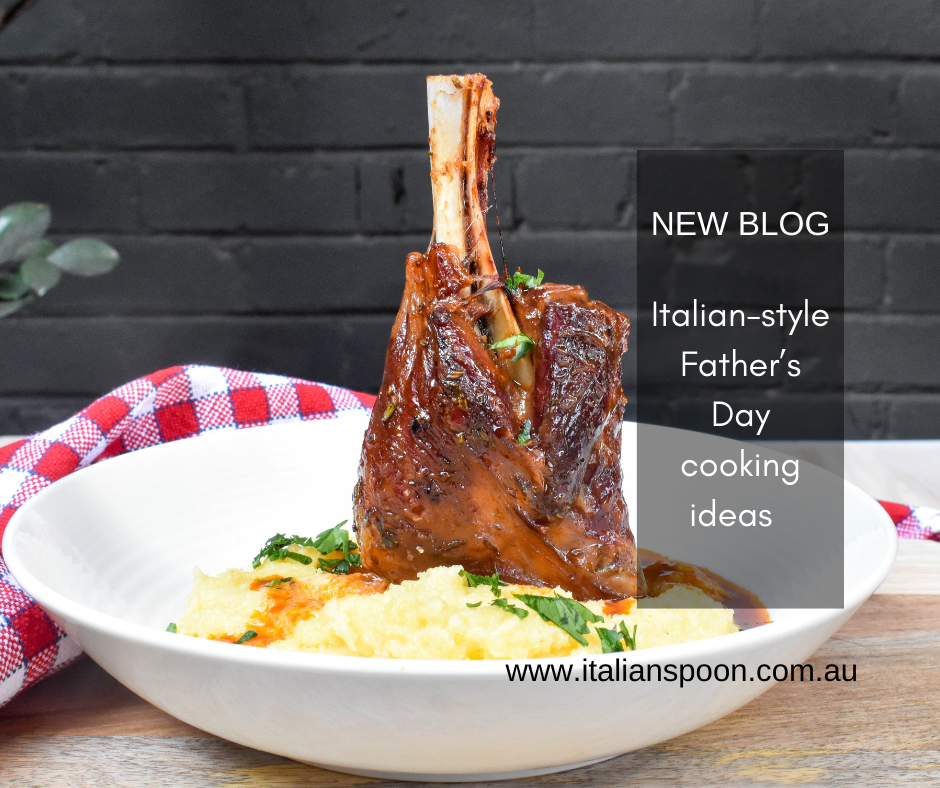 It's almost Father's Day (in Australia)! The saying goes that the key to almost any man's heart is through his stomach. There is certainly truth to that. The way to really impress this Father's Day is to cook a great Italian meal. Whether he is into hearty classics like Traditional Meat Lasagne, Lamb shanks with parmesan polenta or Slow-roasted crispy pork belly, there's no better way to celebrate the special dad in your life than with Italian-style Father's Day cooking ideas. We also have the best desserts and a gift guide to make this Father's Day extra special.
If you don't live in Australia (and Father's Day is not coming up), you can still celebrate your loved ones with a special meal. While Mother's Day in Australia lines up with the majority of countries by celebrating it on the second Sunday in May, Father's Day varies from country to country. In Australia and New Zealand, Father's Day is celebrated on the first Sunday of September. Father's Day in the United Kingdom, United States and Canada is on the third Sunday of June. In Italy, Festa del papà' (Father's day) is dedicated to 'San Giuseppe' (Saint Joseph's Day) and is celebrated on the 19th March every year. At least Italy and Australia celebrate Father's Day in the same season at the start of Spring.

Italian-style Father's Day cooking ideas
As a wife and mother of two beautiful kids, my way of showing love is through food, especially on Father's Day. Now to the fun part of planning what to cook from our Italian-style Father's Day cooking ideas!


Father's Day Lunch/dinner recipes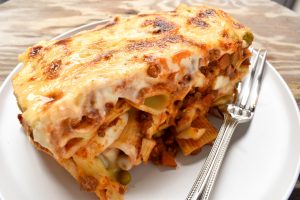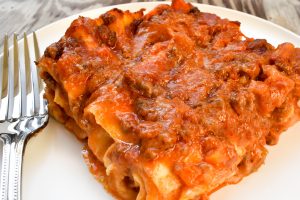 Pasta al forno (pasta bake) – Searching for a delicious Italian pasta bake recipe? Our pasta al forno (pasta bake) is a comforting and is the perfect dish to pre-assemble. It is the perfect make-ahead Father's Day meal.
Traditional Meat Lasagne – Italian Spoon has the best recipe for Traditional meat lasagne. Made with delicious Bolognese Ragù, cheesy mozzarella and Bechamel sauce and topped with grated Parmigiano Reggiano, this recipe makes one large lasagne that feeds 6 or more people.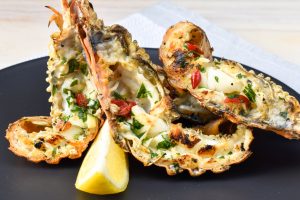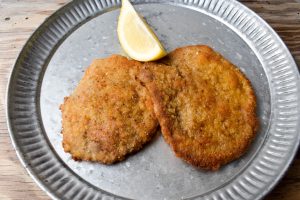 Garlic and chilli Morton bay bugs (bay lobster) – I would gladly cook (and eat) this recipe every Father's Day. Pan seared Garlic and chilli Morton Bay bugs (Bay lobster) is a fresh, simple and spicy seafood dish full of flavour and ready in less than 15 minutes. If you can't get your hands on Morton Bay Bugs, peeled prawns make a great alternative.
Milan-style schnitzel – Schnitzel has never tasted better than this! The secret to making a crunchy breadcrumb coating for the Milan-style schnitzel is in the traditional cooking method in clarified butter. It is one of the signature dishes of Milan, the style and design capital of Italy and simply irresistible!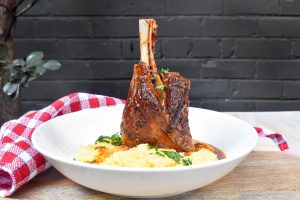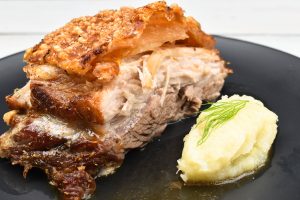 Lamb shanks with parmesan polenta – What could be better than melt in the mouth lamb and creamy Parmesan polenta on Father's Day? Our Lamb shanks with polenta not only look amazing but are a delicious comfort food you will never forget!
Slow-roasted crispy pork belly – When you want to impress, it does not get any better than Slow roasted pork belly and crispy crackling. Served with a fennel and apple puree, this recipe is so good that you will want to make it again and again!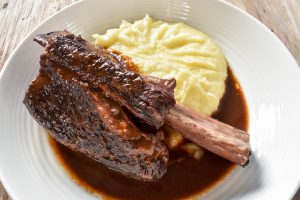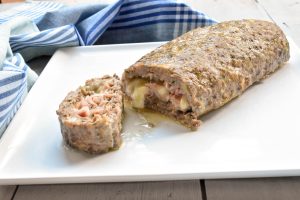 Slow roasted beef short ribs in red wine sauce – Our beef short ribs in red wine sauce is the ultimate comfort food for a Father's day meal. You will want to cook extra as these short ribs are braised in red wine and beef stock with vegetables until they are juicy and fall off the bone tender!
Polpettone ripieno (stuffed meatloaf) – I can guarantee that you have never had a Meatloaf this good. This recipe combines tasty ingredients such as beef mince, pork sausages, and a ham and mozzarella stuffing. It is simply delicious!
Father's Day Desserts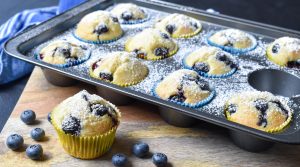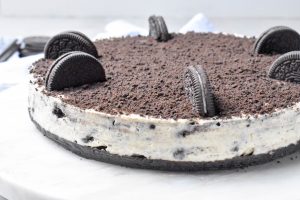 Lemon Blueberry and ricotta muffins – These light and fluffy muffins are made using creamy ricotta and bursting with lemon and blueberry flavour. Cook them for breakfast or afternoon tea this Father's day
No-bake Oreo cheesecake – Loves cookies & cream? This recipe for No-bake Oreo cheesecake is loaded with Oreo cookies and is the dessert of every dad's dreams! How can you resist an Oreo crust and creamy filling which uses a combination of Crema Chantilly, mascarpone, cream cheese, icing sugar and a hint of vanilla?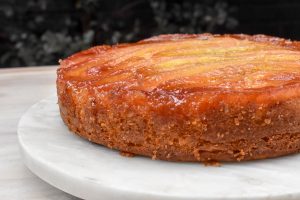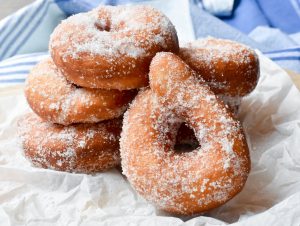 Upside-down caramelised banana cake – Turn this cake upside down reveal the luscious caramel and banana topping. A feast for the eyes, Italian Spoon's moist Upside-down caramelised banana cake is sensational and the perfect afternoon tea cake for Father's Day.
Graffe Napoletane – What could be more perfect for dessert than sweet, sugar-coated fried donuts with a potato, flour and zesty base this Father's Day. They are a typical Neapolitan staple of Carnevale festivities and are absolutely delicious!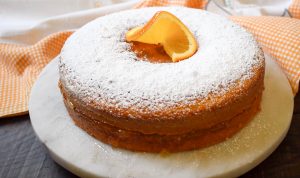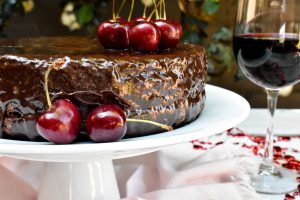 Easy Orange cake –  This recipe for Easy Orange Cake is not only light and fluffy but bursting with delicious orange flavour. If you are looking to impress, Nonna's recipe for Easy Orange cake is the perfect crowd-pleasing dessert.
Red wine chocolate cake – Looking for a boozy dessert? This recipe for Red Wine Chocolate Cake is so moist with a robust red wine flavour and topped with indulgent chocolate ganache. It makes the perfect chocolate dessert for Father's Day.
Father's Day Gift Guide
This year, it is Iooking like I will share my celebration of Father's Day a little long distance with the other dads in my life. I've rounded up a couple of iso-appropriate gifts for Dad that can be delivered to his door. This year, why not treat Dad to:
Ugg cosy Men's slippers – If spending time in iso at home is all Dads can do, they may as well do it in comfort. Buy from Amazon Australia or Amazon US.
Death & Co (A best selling Cocktails Book) – Dad can learn to make Modern and Classic Cocktails with more than 500 Recipes to choose from. Buy from Amazon Australia or Amazon Australia
Corona Gift Hamper – Refreshing, crisp and smooth taste, this Corona Gift Hamper makes any celebration a fiesta. Buy fromAmazon Australia only.
Chocolates and bubbles gift hamper – Who doesn't love chocolate and bubbles? Buy from Amazon Australia only.
I hope you have lots of cooking and gift inspiration.
Just a heads up that we are a participant in the Amazon Services LLC Associates Program, an affiliate advertising program designed to provide a means for us to earn fees by linking to Amazon.com and affiliated sites.
Happy Father's day to all the dads!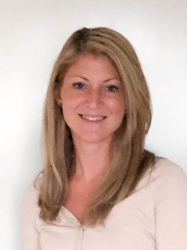 What is second best thing to being in beautiful Italy? Cooking and writing about Italian food, of course!

I live in Melbourne, Australia with my husband Simone and two children. They are my first love! Italian Spoon brings my second love for cooking Italian food and blogging to life and I am loving it!

I hope to inspire you to continue the tradition of Italian home cooking. Buon appetito!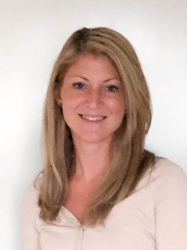 Latest posts by Vanessa Bottaro (see all)