Easy orange recipes, health benefits and more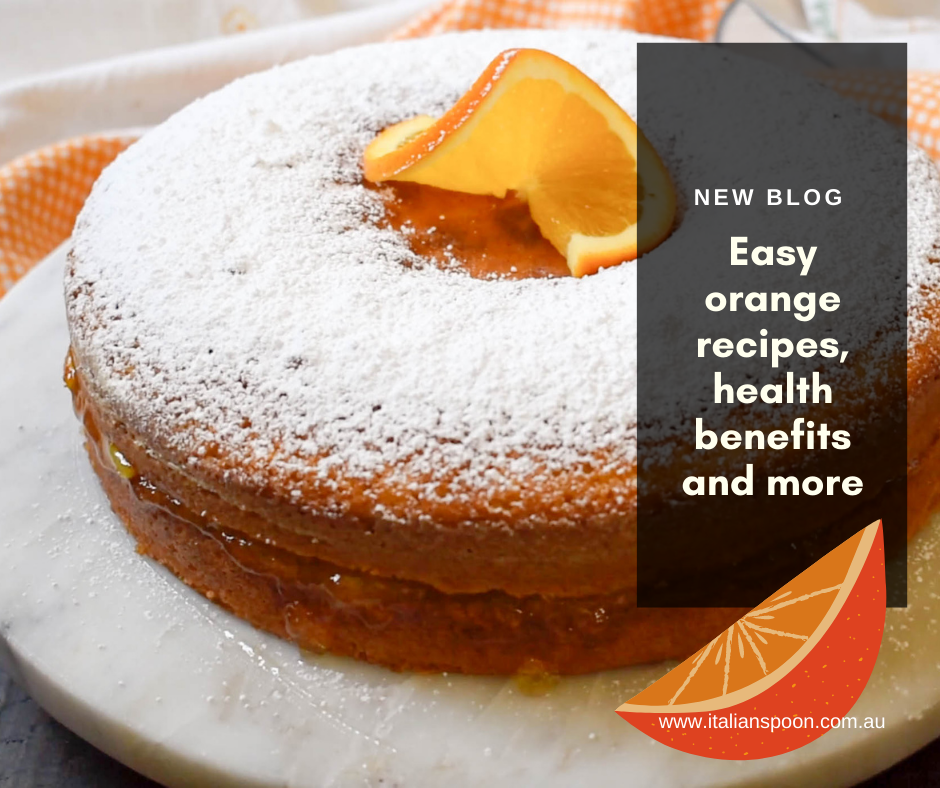 I love Orange recipes. Rich in vitamin C, oranges are not only precious for protection against the Winter cold but the perfect ingredient in cakes, pastry creams and Crostata (Italian baked tart). Sweet and juicy oranges are available all year round but really the queen of winter fruit! I particularly love blood oranges, not only for their colourful ruby red blush but their wonderful sweetness. Blood oranges also remind me of travels to the southern Italian island of Sicily where they still grow on the fertile slopes of Mount Etna. Being the foodie that I am, I like to celebrate the juicy fruit with a variety of cooking ideas. Before we do that, you might be curious to know why oranges are a must-have in your fruit bowl.
The benefits of eating oranges




Most people know that oranges are a great source of Vitamin C but there are very little talk about the other vitamins, minerals and antioxidants that they contain. Here are 5 reasons to eat more oranges:
1. Oranges are loaded with Vitamin C and essential antioxidants
The antioxidants in oranges provide anti-inflammatory and antiviral benefits. They also protect the body against free radicals (unstable atoms that can damage cells, causing illness and aging). It comes as no surprise to read that oranges have vitamin C but why is that important? Vitamin C is a powerful antioxidant to support immune function. Consumption of oranges may also lower your risk of heart disease, reduce inflammation and helps boost the absorption of iron. One medium-sized orange contains about 80% of your daily Vitamin C needs
2. Oranges are rich in water for hydration
Hydration is essential to maintain the balance of body fluids which aids digestion, absorption, circulation, transportation of nutrients, maintenance of body temperature, supports mental and physical energy and much more. You may not realise but the more hydrated your cells are, the firmer and brighter your skin will be – there's your fountain of youth right there
3. Oranges are an excellent source of fibre
The fibre in oranges not only serves to nourish gut bacteria and improve digestive health, but helps to regulate blood sugar and insulin levels, improves heart health and can even aid weight loss. One medium-sized orange contains about 12% of your daily fibre needs. One medium-sized orange contains about 18% of your daily fibre needs
4. Oranges contains Potassium and Folate for good health
Potassium plays an important role in the body. It is an important mineral for the Nervous System to relay messages between your brain and body. Potassium functions as an electrolyte to support heart function and may help to regulate fluid balance, nerve signals and muscle contractions. It acts as a natural diuretic and may reduce blood pressure and counter fluid retention. Oranges contain folate which may decreases your risk for cancer. During the childbearing years, consumption of folate for women is important to create new cells in the body for healthy fetal development and prevent birth defects. Folate supports healthy brain and nervous system function and may help protect against depression and memory problems.
5. Oranges are so versatile
Eat it by itself, freshly squeeze your own juice, use it in cakes, pastry creams and tarts or even use in cocktails or mocktails, oranges are versatile for a sweet treat and great in salads. Be sure to use the orange peel as well which has anti-cancerous and anti-inflammatory properties and provides a boost to your immunity power. It goes without saying, but I am going to say it anyway, before your consume citrus peel, it is important to wash it really well. I can't live without my grater to zest the outer peel – you will see I use orange zest in so many dessert recipes.
While cooking can result in the loss of certain nutrients, cooked oranges are still a very good. Now here is the fun part of what Orange recipe(s) to cook…
Orange recipes
If you find yourself with a lot of oranges or just wanting to get a vitamin boost, there are plenty of recipes to use them up. Here are some 5 ideas to bring to the table, mostly sweet but also savory: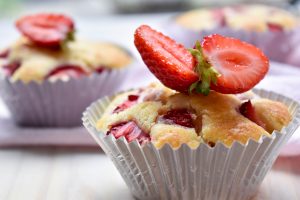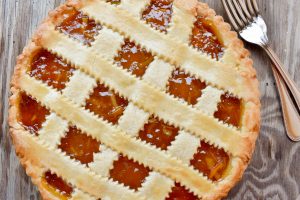 Strawberry muffins (including orange juice and zest)
Sweet orange marmalade crostata (Italian baked tart)
Orange essentials
There are a few essentials one must always have at home to cook with and prepare oranges, including:
Buy 2 piece set – OXO Good Grips Citrus Juicer and Box Grater: buy from Amazon US
Buy OXO Good Grips Citrus Juicer (sold individually)
Buy Thinkeep 3 piece Stainless steel Zester Grater Set from Amazon US
Buy Mueller Austria Premium Quality Mandoline Zester-Pro Multi Blade Adjustable Cheese/Vegetable Slicer, Cutter, Shredder, Zester with Built-In Blade Storage and Container from Amazon US
Just a heads up that we are a participant in the Amazon Services LLC Associates Program, an affiliate advertising program designed to provide a means for us to earn fees by linking to Amazon.com and affiliated sites.
Want to get Italian Spoon blogs delivered to your inbox? Sign up as an Italian Spoon member for free and opt in to receive our newsletter. You can also plan your weekly meals using 'My Meal Plan' and enjoy additional functionality as an Italian Spoon member.
Happy cooking!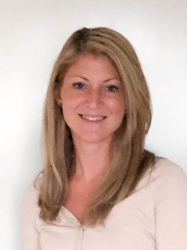 What is second best thing to being in beautiful Italy? Cooking and writing about Italian food, of course!

I live in Melbourne, Australia with my husband Simone and two children. They are my first love! Italian Spoon brings my second love for cooking Italian food and blogging to life and I am loving it!

I hope to inspire you to continue the tradition of Italian home cooking. Buon appetito!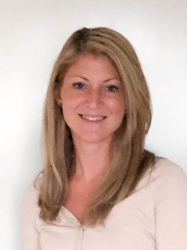 Latest posts by Vanessa Bottaro (see all)