Crostata (Italian baked tart) recipes and tips to make it perfect every time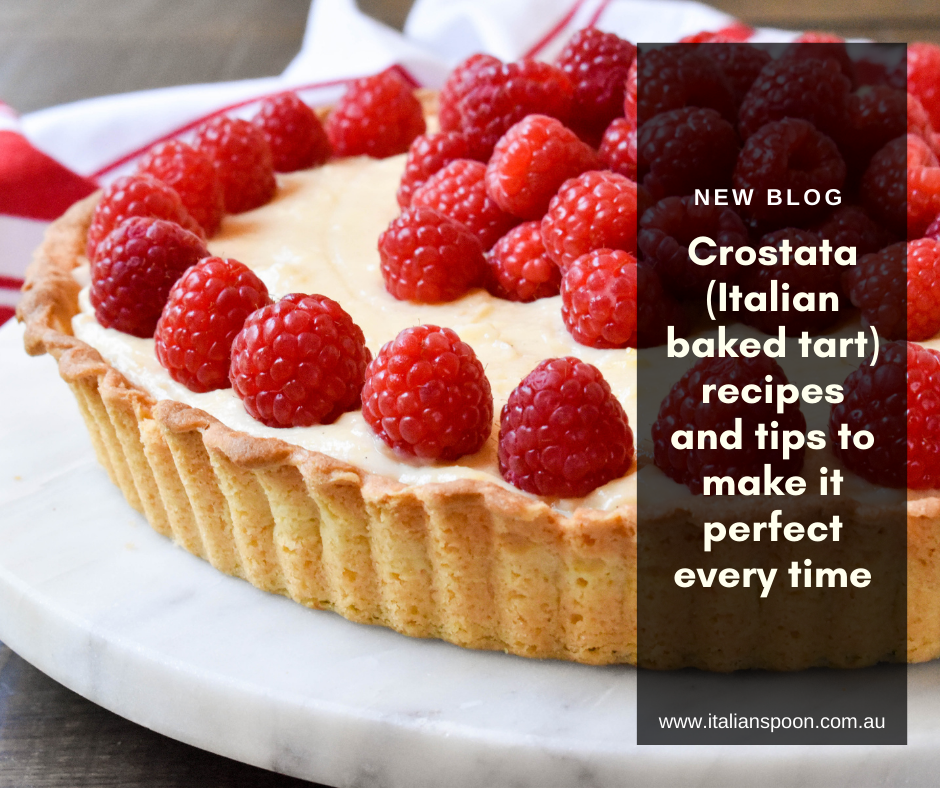 There is nothing like the smell of a freshly baked tart, known in Italian as a Crostata. The pastry is usually shortcrust pastry with endless choices of sweet or savoury fillings. Crostata is usually fruit-based, made with fresh fruit like berries, apple, apricot, cherries, pear and fig. Sweet tarts are also delicious filled with fruit preserves, typically berries, apricot or cherry. One of my favourites would have to be crostata made with a sweet shortcrust pastry base that has been blind-baked and filled with a zesty Crema Pasticciera and topped with pieces of fresh fruit, known in Italian as Crostata di frutta. There are people that love a crostata made with Italian cheese-like products like ricotta or mascarpone, or for chocolate lovers, Nutella tart is a classic. Why not combine rich chocolate flavours with fruit for freshness or ricotta for something special? We also love a savoury crostata.




Whether you like your pastry sweet or savoury, we've got the recipe for you. We use sweet shortcrust pastry for dessert tarts and Pasta Brisè (Italian shortcrust pastry dough) for our savoury creations. You can even develop your own flavour combinations. Once the pastry has been prepared, all you need is a little imagination to make your very own tart creation using seasonal fruit, your favourite jam or vegetables as a substitute. We have 8 fabulous Crostata recipes to get you started. Before we get to the recipes, here are 6 tips to make a great Crostata every time.
Tips to make the best Crostata
Tip #1 Keep kitchen cool and use cold butter for best results
Your kitchen and hands should be cool when handling pastry. This is so that the fat (butter) in the dough doesn't become too soft. If you are making tart pastry on a hot day, you'll want to work extra quickly. The temperature of the butter you start with is also very important. It is essential that you use cold butter straight from the fridge while making the dough. Don't just stop there though. For best results, you can chill all the tools you will be using such as the mixing bowl, dough hook (if using one) and tart tin. I like to use a food processor or stand mixer to mix the dough. This avoids overhandling the dough and heating it up with your hands so you get great results every time.
Tip #2 The flour you choose matters
All flours are definitely not equal. Ordinary plain (all-purpose) flour is fine however doppio zero or 00 flour is the most refined flour with a silky soft texture, making it the perfect soft wheat flour for sweet pastry dough. When it comes to making sweet tarts, the softer the flour with a low amount of protein, the higher your chances of making a shortcrust pastry that is tender when it comes time to eat it. That is one the tests of a good crostata – 'is it tender when you put your fork into it'?
Tip #3 Chill the dough
Whether you are making a sweet or savoury tart, it is important to allow the dough to rest. This allows the gluten to relax and allows the pastry to chill and the fat to firm up again. Once the dough is combined, wrap in plastic wrap and allow to rest for 30 minutes to 1 hour in a fridge.
Note: This is optional however once you have rolled the pastry dough placed the dough in the tart base, allow it to chill a second time for best results. This will make sure the dough retains its shape while baking.
Tip #4 Rolling the pastry dough
Instead of sprinkling flour over your work bench to roll out your pastry (which can still end up sticking to the bench), I like to roll my pastry chilled straight from the fridge onto a sheet of baking paper. Use a rolling pin to roll out the dough. The dough should be large enough to fit the base and sides of the loose-bottomed metal tart tin. Rub flour over the rolling pin and gently roll up the pastry dough around the rolling pin. Unroll the dough into the metal tart tin. If you end up with holes in your pastry, not to worry as you can easily patch it. Trim the edge by running the rolling pin across the top of the tin, then gently push the pastry a little above the edge of the tin.
Note: My first choice is a loose-bottomed metal tart tin to ensure the bottom of the tart cooks well.
Use a fork to prick the entire base of the tart before baking. This will avoid it from shrinking while baking and puffing up in the centre. Always bake the tart in a preheated oven. In many cases, the pastry takes longer to cook than the filling. For this reason, I often blind bake the tart base (bake with ceramic pie weights, dried beans or uncooked rice) before adding the filling. You then remove the weights and let it finish cooking. Ideally, bake the tart in the middle groove of the oven. This is the "happy place" for baking tarts where the air is circulating and the heat sources are evenly distributed, meaning that the top and bottom of the tart will not brown too quickly.
Tip #6 Filling should be chilled
The tart base is not the only thing that needs to be chilled. The filling should also be cold before pouring/spreading into the tart base. You do not want to make this mistake as the heat will cause the fat to melt and deliver a soggy pastry.
Crostata recipes
Here are some ideas of delicious tarts, both sweet and savoury. Which will you choose?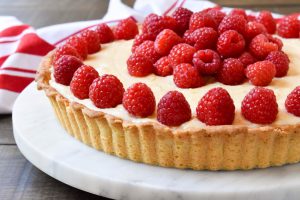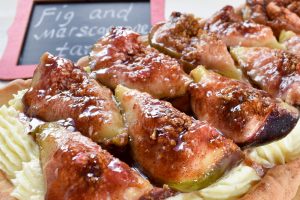 Raspberry and vanilla cream tart
Caramelised fig and mascarpone tart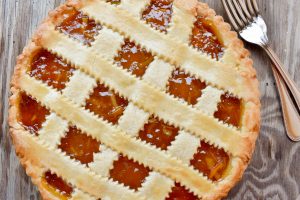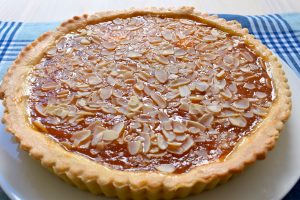 Sweet orange marmalade tart
Apricot jam and flaked almond tart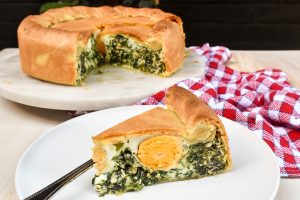 Savoury tart with potatoes and silver beet
Torta Pasqualina
Happy baking!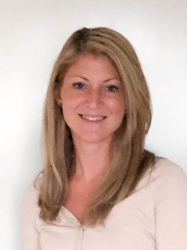 What is second best thing to being in beautiful Italy? Cooking and writing about Italian food, of course!

I live in Melbourne, Australia with my husband Simone and two children. They are my first love! Italian Spoon brings my second love for cooking Italian food and blogging to life and I am loving it!

I hope to inspire you to continue the tradition of Italian home cooking. Buon appetito!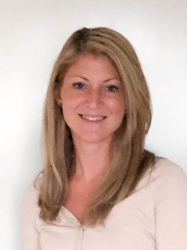 Latest posts by Vanessa Bottaro (see all)