Italian Spoon celebrates 3rd birthday with Chocolate Profiterole cake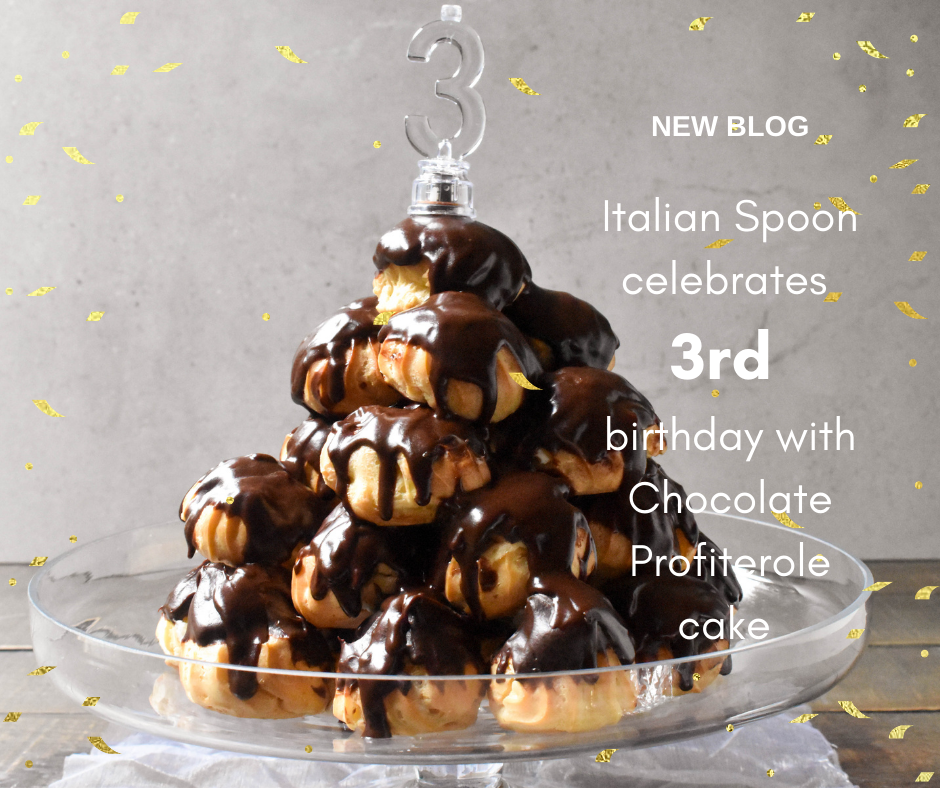 On the 28 June 2021, Italian Spoon celebrated its 3rd birthday. We can't believe how quickly the years have passed. My husband Simone and I can honestly say we have delivered a website we are proud of. The motivation behind the creation of the website is our love of Italian food and desire to share what I have learnt from the great 'mama's and 'nonna's in our lives. This past year, we have cooked warming soups, rustic and rich pastas, succulent roasts and mouth-watering desserts (my specialty). It has been super busy cooking, writing and photographing recipes. All the recipes on the website have been cooked and tested in our family home or of relatives. The recipe testing and photography is approved by my husband Simone. Both the recipes and photos published need to be just right, which can mean 2 or 3 tries. When my husband and I disagree on a photo which rarely happens, my son Dante is our decider. My husband also publishes the recipes and social media posts – we have developed a great system that works for us.
In reflecting on these past 3 years, the highlights of creating content for Italian Spoon include:
Everyone needs to eat – Italian spoon has delivered on its purpose of creating a central website where people can get Italian recipes, inspiration and ideas to cook great meals
There has not been shortage of 'food testers' (volunteering friends and family) willing to provide honest feedback on new recipes – outside of lockdown, of course
My commitment to continuously create outstanding recipes that can be cooked at home has left a lasting impression. One of the highlights has definitely been receiving positive feedback from people that have cooked and enjoyed our recipes!
With the exception of this year and last which have been a little out of the ordinary, we get to travel to amazing Italy for new food ideas. I look forward to (hopefully) travelling back to Italy next year to draw new inspiration.


Now that I have shared a little about our journey, let's get back to the topic of Italian Spoon's birthday. It was really tough to choose which cake to mark the occasion. We decided to go with a Chocolate Profiterole cake which was nothing short of amazing! Originated by the French and perfected by Italians, everyone loves Profiteroles! This recipe for Chocolate Profiterole cake is made with light choux pastry balls filled with Chantilly cream and drizzled with an indulgent chocolate sauce. Pile them high into a pyramid of deliciousness for a show-stopping dessert! Make it and celebrate with Italian Spoon!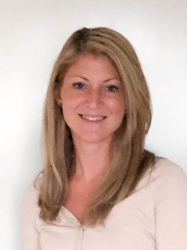 What is second best thing to being in beautiful Italy? Cooking and writing about Italian food, of course!

I live in Melbourne, Australia with my husband Simone and two children. They are my first love! Italian Spoon brings my second love for cooking Italian food and blogging to life and I am loving it!

I hope to inspire you to continue the tradition of Italian home cooking. Buon appetito!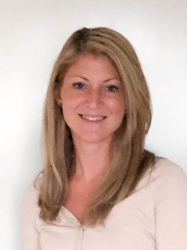 Latest posts by Vanessa Bottaro (see all)