Love Pavlova? Seriously amazing Pavlova recipe and tips for perfection!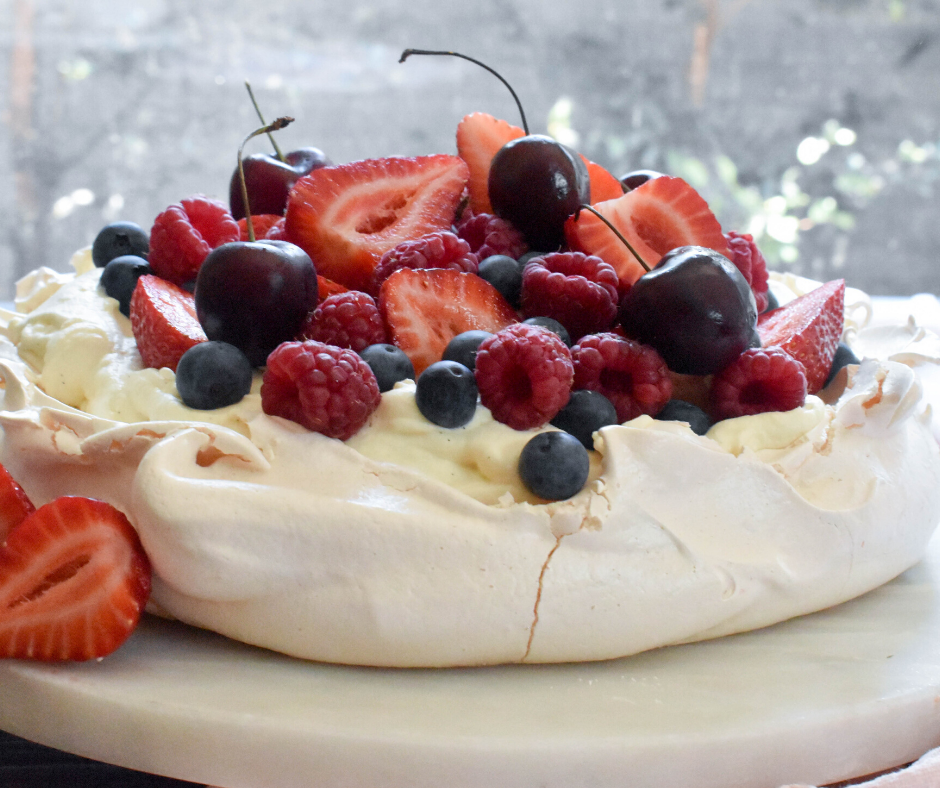 What does the perfect Pavlova look like?
Italian Spoon's Pavlova recipe has a meringue base that is crispy on the outside and soft marshmallow-like on the inside, Chantilly cream and delicious berries arranged on top. Australia day is celebrated around the country on the 26 January. Whether you are planning a typical Aussie BBQ or formal meal, our pavlova is everything you need for an Australia Day dessert!
Read our blog for the recipe and tips to create the best pavlova!
It surprises me how long it has taken to write a blog about Pavlova. I have made so many and there is one guarantee – there always steal the show at gatherings with family and friends!
Have you ever wondered about where the name of this dessert came from? The first ever Pavlova was dedicated to a Russian prima ballerina, Anna Pavlova while visiting Australia in the 1920s. It is unknown whether Pavlova originated in Australia or New Zealand and other countries are probably trying to claim our Pavlova as their own. I say Pavlova is Aussie, Aussie, Aussie!
Tips to make the perfect Pavlova
Beating the egg whites
Use a super clean glass or metal bowl to beat the egg whites and take care when cracking the eggs that no egg yolks land in the bowl. This ensures full whipping potential! Measure the egg whites and beat until firm peaks form. The best way to check is to carefully turn the bowl with beaten egg whites upside down. If they start to slip down the side of the bowl, you need to beat them more. If the egg whites hold their shape and don't move when turned upside down, you are ready for tip 2 – adding the caster sugar.
Adding the caster sugar
Add the caster sugar (superfine granulated sugar), one tablespoon at a time and continue to beat until there are no grains. To test, rub it between your fingertips and if it feels grainy, continue beating. Once the meringue mixture is no longer grainy, continue to beat for a further three minutes. I add a teaspoon of white wine vinegar help stabilise the meringue. I'll admit that I haven't always added vinegar but it really is your insurance policy to promote a stable marshmallow centre. Many recipes will say to add cornflour but don't do it!  Adding cornflour will only add unpleasant chalkiness to your pavlova.
Preparing and shaping meringue
I usually place a sheet of baking paper on a pizza tray. I use a 19cm plate to trace a circle on the baking paper to guide my meringue shape. To keep it in place, dab a few spots of the meringue under the baking paper to hold it in place while shaping the meringue. I spoon all of the meringue into the centre of my prepared circle shape. I then use a spatula to mould the meringue to the perfect shape. I like to add swirls on the top however shape to your taste. It should be piled fairly high so it crispy on the outside with a marshmallow centre. I create a mound in the middle which will help to hold the Crema Chantilly (once cooled). Crema Chantilly is essentially whipped cream, icing sugar and vanilla bean seeds (or vanilla bean paste).
Cooking the meringue base
Use conventional (no-fan) oven for cooking your meringue. Preheat the oven to 150°C and reduce to 120°C when placing the Pavlova into the oven. A very important tip is to make sure that you do not open the door of the oven while the Pavlova is cooking. You can gaze and admire through the glass only.
Once cooked, keep the oven door slightly ajar. We suggest you slide a wooden spoon in the oven door so that it remains slightly open. Allow the pavlova to cool completely in the oven for 2-3 hours minimum. This reduces the chances of pavlova cracking. Not to worry if there are some cracks in your Pavlova though, it adds to the character. The meringue base can be made first thing in the morning to allow time for setting or even the night  before serving and leave in the oven – it keeps perfectly.
Decorating the Pavlova
Carefully transfer your meringue to a serving plate. Traditional Pavlova toppings include cream and fruit. Strawberries and cream are a classic however if you want an amazing Pavlova, you can do better than just whipped cream. The cherry on the top when it comes to Pavlova is Crema Chantilly and berries. Decorate just before serving. Pavlova is a dessert for all seasons and I can guarantee that everyone will love it!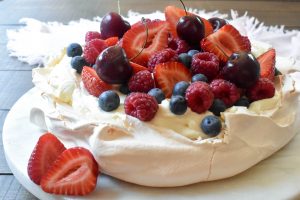 For the full recipe check out our Amazing Pavlova recipe.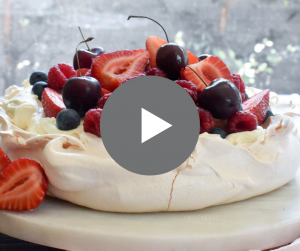 You can also watch our YouTube Pavlova video recipe here!
Happy cooking X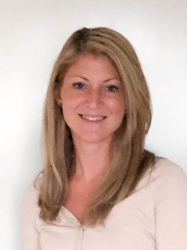 The only thing better than being in beautiful Italy is cooking and writing about Italian food!

I live in Melbourne, Australia with my husband Simone and two children. They are my first love! Italian Spoon brings my second love for cooking Italian food and blogging to life and I am loving it!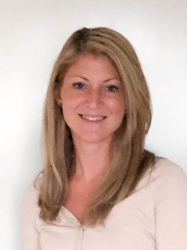 Latest posts by Vanessa Bottaro (see all)