Panini makers: Which one to buy and how to make the best panini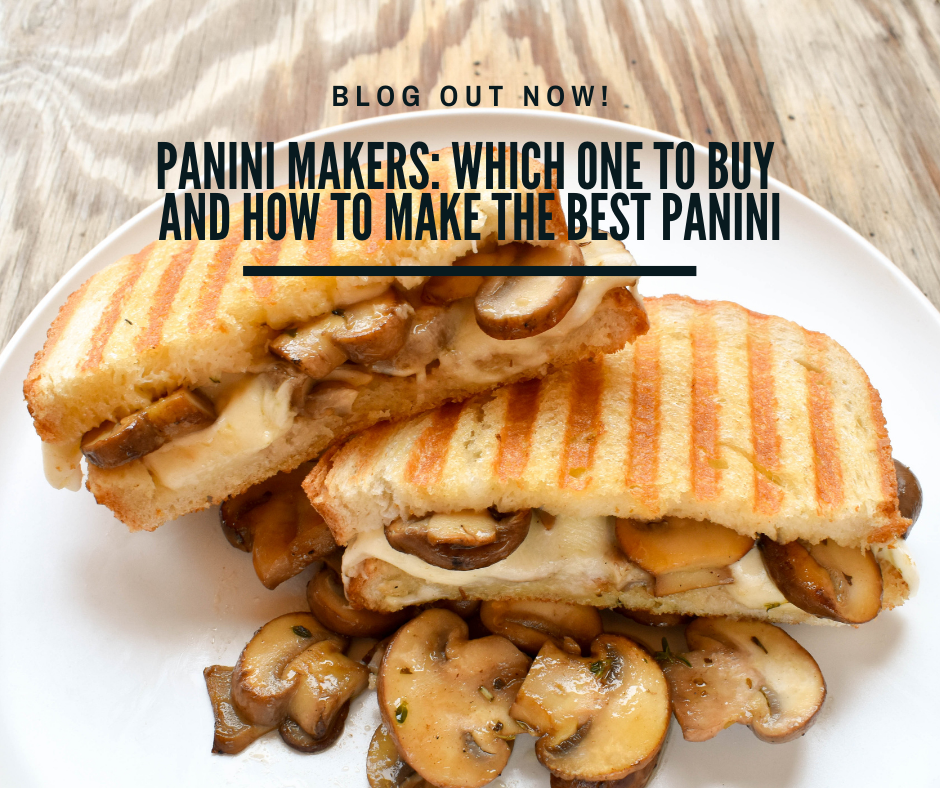 Quick to prepare and versatile, Italian-style panini are more gourmet than sandwiches and satisfy everyone's taste buds. There are so many delicious flavour combinations when it comes to making Panini. Typically, they are filled with deli or other meats, vegetables, cheese, even fish such as tuna in between two slices of Italian-style bread. The perfect panino has been heated by the two hot plates of a panini grill just enough to leave grill marks seared into the bread and slightly melt the cheese, the makings for a delicious lunch or snack. If you are from an Italian background, chances are that your Nonna (grandmother) used to make you panini growing up and if you are lucky enough, still does. Panini are perfect to bring to work, picnics or to the beach.
Are you looking to maintain Nonna's tradition of being a panini master or start a new one? You don't need to have Nonna by your side to make the perfect panini every time. You just need two things including:
1. The most amazing ingredients:
The most amazing ingredients starts with the:
• Right choice of bread: The perfect bread for making panini is crunchy or crisp on the outside with a soft interior full of holes on the inside. Look for bread that is ideal for absorbing wet ingredients like tomato or grilled vegetables drained from oil. My favourite bread to use is ciabatta or focaccia. If you prefer a soft roll and are using dry ingredients (like prosciutto and cheese which is not wet), I recommend using panini al burro or panini al latte. Panini al burro is similar to Brioche rolls and panini al latte are like a dinner roll in texture. When making panini with soft rolls, heat for a short time and apply very light pressure of the panini grill to not squash the bread.
• Right amount of heat: The panini grill should be very hot before placing the panino – this makes for better grill marks.
• Right amount of filling: An Italian panino deserves a decent amount of filling. Let's face it, Italians are generous with their filling of panini however you don't want to go overboard. If you overfill the panini, it will be more difficult to keep the filling contained without falling out.
• Choice of filling: I feel hungry just thinking about my favourite panini fillings which are…
Caprese panino with thinly sliced tomatoes, mozzarella and basil
Swiss brown mushrooms, mozzarella and thyme
Salsiccia, ideally pork sausages with fennel
Porchetta which is melt in the mouth pork belly with crunchy crackling, thinly sliced fennel and rocket
Chicken Cotoletta (schnitzel), lettuce and mayonnaise
Salami (ideally Ventricina), grilled capsicum (peppers), provolone cheese and rocket
Saucy meatballs and galbanino cheese
Mortadella and provolone cheese
Grilled zucchini, mint and taleggio cheese
Prosciutto, rocket and buffalo mozzarella
Ham, taleggio cheese, grilled artichokes and sundried tomatoes
2. A Panini grill:
We have done the hard work for you. This post has links below to purchase products that we recommend from Amazon.
Just a heads up that we are a participant in the Amazon Services LLC Associates Program, an affiliate advertising program designed to provide a means for us to earn fees by linking to Amazon.com and affiliated sites.
Here is our guide to the top Panini grills. Which one will you buy?
1. Cuisinart GR-4NP1 5-in-1 Griddler, 13.5″(L) x 11.5″(W) x 7.12″(H), Silver With Silver/Black Dials
One of the most versatile panini grills and can cook sausages, hamburgers and steaks too.
Pros
✔5-in-1 grill, panini press, full grill, full griddle and half grill/half griddle
✔Non-stick cooking plates
✔Adjustable heat controls
✔Floating cover to adjust to thickness of panini, ideal for big panini
✔Easy to clean
✔Drains and collects excess grease from foods for healthy cooking
✔BPA free
✔Removable and reversible dishwasher-safe cooking plates
✔Adjustable temperature controls with indicator lights
Cons
❌More expensive panini grill
❌The integrated drip tray is not easy to pull out
Buy from Amazon (US and Europe)
Buy from Amazon (Australia)
2. Breville BGR840 The Smart Grill Pro, Brushed Stainless Steel
More versatile and smarter than your average panini grill.
Pros
✔Smart Oven Element IQ with heating elements embedded into the plates to regulate cooking temperature for consistent, high heat, all the makings for the perfect panini
✔Option to open the grill all the way to flat BBQ mode – grill panini, steaks or hamburgers from your very own countertop
✔Removable flat and ribbed cooking plates, dishwasher-safe
✔Removable drip tray works in BBQ or contact mode.
✔Reduced pre-heating time
✔Easy to clean
Cons
❌More expensive panini grill
Buy from Amazon (Australia)
Similar product: Breville BGR700BSS Sear and Press Grill, Brushed Stainless Steel

Buy from Amazon (US and Europe)
3. De'Longhi Bench-Top Multigrill Bench-Top Multigrill Cooking, Silver, CGH1012D
A high-quality electric grill offering flawless cooking of panini like a pro.
Pros
✔6 cooking functions in 1 (contact grill & panini grill, open full grill, open full griddle, half grill half griddle, top melt), to cook top-quality burgers, panini and grill delicious meat, fish and vegetables. You can even purchase waffle plates for it – what a bonus (sold separately)
✔Large cooking surface to cook more panini at once
✔Integrated fat drip tray
✔Includes 1 set of Large plates -Grill and Griddle in Teflon coating with a total cooking surface of 850 cm² (extra grill, griddle or waffle plates are available to purchase separately)
✔Integrated Fat Drip Tray, removable and dishwasher safe, plus lots of accessories
✔MultiGrill App to help you through cooking functions which is available on Apple Store and Google Play
Cons
❌More expensive panini grill
Buy from Amazon (Australia)
Similar product: DeLonghi America CGH1020D Livenza All Day Combination Contact Grill and Open Barbecue, Stainless Steel

4. Victoria Cast Iron Bacon Press and Meat Weight, Heavyduty with Wood Handle, Burger Press, Panini Press

An affordable cast iron grill press and so easy to use.
Pros
✔Great value
✔Durable and separate to adjust to thickness of panini
✔Comfortable wooden handle makes it easy to move around the grill
✔Ideal for making panini using an existing grill pan.
✔When used preheated on the grill, it leaves authentic grill marks on top of your panini or meat
✔Easy to clean
✔Maintains even pressure on your panini for even cooking
✔A compact panini grill press for easy storage
Cons
❌A compact panini grill means cooking less panini at once
Buy from Amazon (US and Europe) Buy from Amazon (Australia)
Verdict
There is only ingredient that can never be missing in the making of panini and that is the imagination!Whether you are searching for a professional Panini grill with temperature control and non-stick plates or a traditional Cast Iron Grill press, there is the perfect Panini grill for every budget and everyone's taste! I know I make my Nonna proud when she tastes our amazing panini and now you can make them too!
Happy Cooking X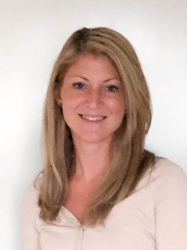 What is second best thing to being in beautiful Italy? Cooking and writing about Italian food, of course!

I live in Melbourne, Australia with my husband Simone and two children. They are my first love! Italian Spoon brings my second love for cooking Italian food and blogging to life and I am loving it!

I hope to inspire you to continue the tradition of Italian home cooking. Buon appetito!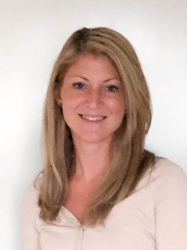 Latest posts by Vanessa Bottaro (see all)