6 steps to make the best ever Tiramisù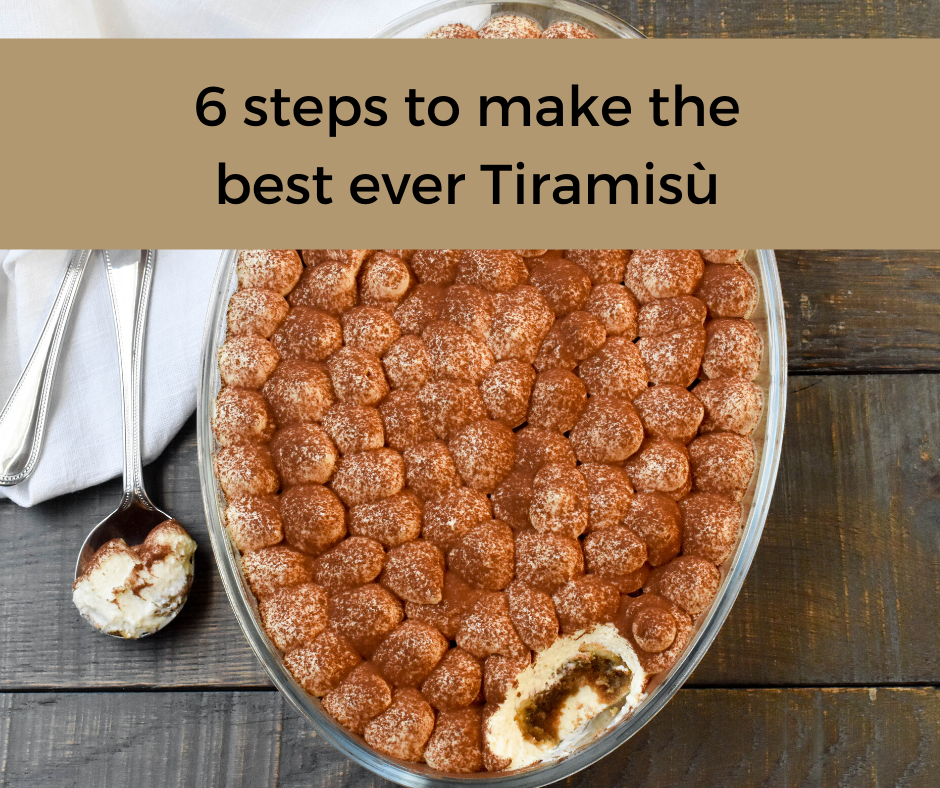 Tiramisù is one of my favourite dishes! It's rich, creamy, decadent, basically everything you want in a dessert. Looking for the best ever Tiramisù recipe or inspired dessert? Read our blog with 6 steps to make the BEST EVER TIRAMISÙ.
Here in Australia we are heading into cooler temperatures. Can you think of a better way to kick off Autumn/Winter than eating a decadent Tiramisù? No, me either. Any excuse is good to sink your spoon into this iconic and indulgent dessert – the change of season, a birthday, Easter, Christmas, Sunday, let's even throw in a day off. On the March 21, the world will celebrate Tiramisù Day in honour of one of Italy's most famous desserts. Tiramisù in Italian means 'pick me up' and is a no-bake, crowd pleasing dessert made with creamy mascarpone and coffee-dipped biscuits and dusted with rich cocoa powder. I am very aware that this title of the best Tiramisù ever is bold, but this recipe has been proven to deliver. Before I begin, this recipe comes with a disclaimer – once you make it for friends and family, you will be asked to make it over and over. This is not a joke.
Follow these 6 steps to take your Tiramisù to the next level.
1. Use great espresso coffee
Tiramisù is a coffee-flavoured dessert so the coffee you use is important. Only use good quality espresso (strong black) coffee from a coffee machine or stove top caffettiera (percolator in Italian).
Prepare the coffee for this recipe and pour into a shallow bowl. Do not use brewed or instant coffee for this recipe.
The brand of coffee I use is Nespresso in my Nespresso machine – what else? I use Nespresso Arpeggio with intense, full body flavour from a blend of Central and South American Arabicas that have been long roasted. The intense roasting of coffee beans is just what the best Tiramisù needs. You can buy Nespresso from Amazon today! The Nespresso Vertuo Next Coffee and Espresso Maker brews 6 sizes of coffee, perfect for Espresso (single and double) and delivers a silky crema on top, the signature of a truly great cup of coffee.
Buy from Amazon (US)
Buy from Amazon (Australia)
When I used to make coffee in a caffettiera, I used Lavazza Crema e Gusto or Quality Rossa. I recommend a 6 cup or larger Bialetti for efficiency which you can also buy from Amazon.

2. Add egg yolk and Mascarpone
For this step, egg yolks and caster sugar are beaten at high speed until pale and thick. The mascarpone is then added until well combined, being careful not to over mix as you may split the mascarpone. It is important to use fresh produce for all dishes. This recipe in particular requires fresh eggs as it contains uncooked eggs and Mascarpone. No substitute cheese or cream belong in this recipe. I think that pretty much says it all but if you were thinking maybe I could use cream cheese or thickened cream as a substitute in your Tiramisù, think again. Luckily Mascarpone is readily available so there are no excuses!
3. Booze it up with Marsala
Add Marsala to the mascarpone mixture. Marsala is a sweet, fortified Italian dessert wine. You could experiment with other liquors, but I always use Marsala in my Tiramisù and it tastes incredible. Of course, you could create a kid-friendly version without alcohol if you wish but it really isn't the same.
4. Make the Italian meringue
Now this is where the magic happens! Italian meringue is made using the combination of hot sugar syrup and egg whites. The result is the glossiest and most sturdy meringue you will ever make. The secret to create the best ever Tiramisù is to fold Italian meringue into the Mascarpone mixture. Not only does the Italian meringue help to stabilise the Tiramisù, it creates the most rich and creamy yet surprisingly light texture. Refer to the Best ever Tiramisù recipe for full details to make the Italian meringue. We have past the booze step, however this is the time to taste and add extra Marsala, if desired. I can guarantee that you will have more than one spoonful – it is so good!
5. Assemble the Tiramisù
To assemble the Tiramisù, I have used an oval serving dish. You can buy a  Oval glass serving dish from Amazon. The rounded edges lift the presentation of your Tiramisù into a showstopping dessert. Dip enough biscuits into coffee to cover the base of your bowl. Soak a few biscuits in coffee at a time without letting them get completely sodden and giving them a light squeeze as you take them out. My preference is for Savoiardi (Italian sponge finger biscuits) as they are a thicker biscuit which means they absorb less coffee and create a more biscuity and substantial Tiramisù. You can buy Savoiardi from most supermarkets. Pavesini are my second choice. Pavesini are much smaller and thinner than Savoiardi, meaning they absorb more liquid. This means no middle of the biscuit left untouched and creates a richer result. The truth is that both of these biscuits produce an incredible Tiramisù. Getting back to assembling the Tiramisù, use a small, fine strainer to sprinkle unsweetened cocoa powder over the biscuits. Spread half of the mascarpone mixture over the biscuit layer. Cover with another layer of coffee-soaked biscuits, sprinkling of unsweetened cocoa powder and pipe the final layer of Mascarpone.
6. Allow Tiramisù to set
Tiramisù requires refrigeration for at least 2 hours to set (or overnight for best results) so plan ahead. This is so that the Tiramisù is firm enough to cut. Once set and just before serving, dust with a sprinkling of unsweetened cocoa powder.
Tiramisù is the most satisfying dessert to make! The only thing left to do is to divide your Tiramisù into portions and dig in with the spoon. Now that you have 6 steps to make the best ever Tiramisù, you are ready to make it. I can guarantee that it will impress and 'pick you up'. For the full recipe, here is a link to Best ever Tiramisù. My husband Simone has put his years of experience watching his mum in the kitchen and hospitality experience to great use and perfected Italian Spoon's Tiramisù recipe. If you are looking for a recipe that will impress family and friends at your next dinner party or special event – this is it!
Tiramisù inspired dishes
We love Tiramisù so much, we have even baked Tiramisù cake, a Tiramisù – flavoured cake. Italian Spoon's No-bake Tiramisù cheesecake recipe also has the flavour of Tiramisù with coffee soaked Savoiardi biscuits, a buttery biscuit base and creamy filling which uses a combination of Crema Chantilly, mascarpone, cream cheese, icing sugar, marsala and a dust of cocoa powder. All the dishes mentioned in this blog are beautiful on the eyes and simply buonissimo!
We would also love to hear about how you went with making Italian Spoon's traditional recipe or Tiramisù inspired desserts. Please write a review and let us know!
Just a heads up that we are a participant in the Amazon Services LLC Associates Program, an affiliate advertising program designed to provide a means for us to earn fees by linking to Amazon.com and affiliated sites. 
X Happy cooking all!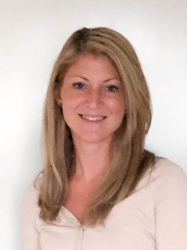 What is second best thing to being in beautiful Italy? Cooking and writing about Italian food, of course!

I live in Melbourne, Australia with my husband Simone and two children. They are my first love! Italian Spoon brings my second love for cooking Italian food and blogging to life and I am loving it!

I hope to inspire you to continue the tradition of Italian home cooking. Buon appetito!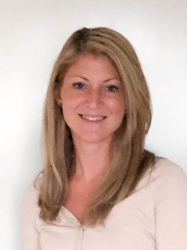 Latest posts by Vanessa Bottaro (see all)